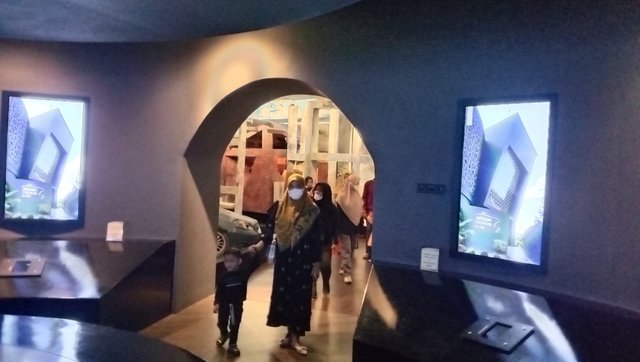 Ghaisan and wife are on their way to the cinema
Sunday is a day for vacation with family, lucky, this weekend I had the opportunity to spend time in the capital city of Banda Aceh, after traveling for more than 8 hours we finally arrived in Banda Aceh City, when we got there the first thing we did was look for a comfortable lodging place to rest because of fatigue during a long trip.
After looking for a number of lodging references through the https://m.traveloka.com application, we finally chose to check in at one of the current trending inns, namely SG Homestay, Jl. Baperis No.45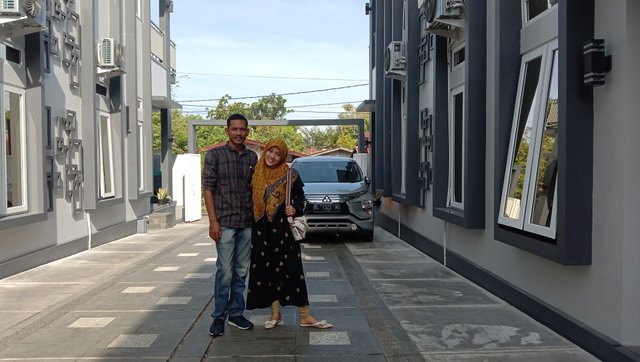 Lodging location: SG Homestay, Jl. Baperis No.45 Peuniti, Kec. Baiturrahman, Banda Aceh City, Aceh 23116
https://maps.app.goo.gl/jjv7ZbbfFdvBVYo68
Around 7 pm we arrived at the SG Homestay inn, then we took a short break and then went out for dinner at the Black Rose Resto, which needs the Black Rose Resto location not far from our inn.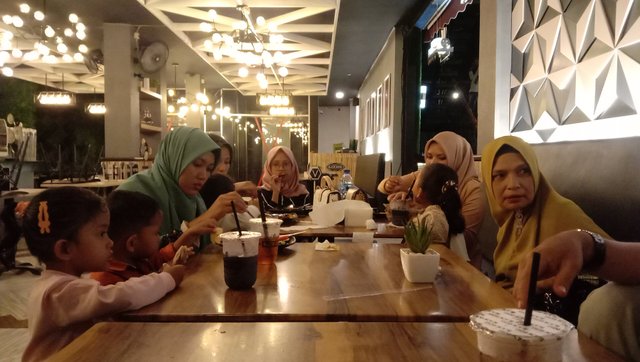 The atmosphere when my family and I are waiting for dinner orders at the Black Rose Resto Banda Aceh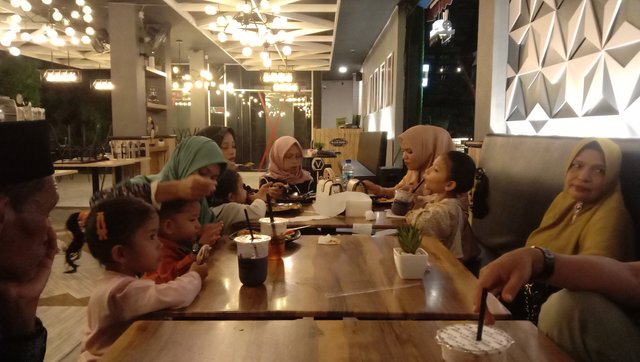 After dinner we went straight back to the inn, parents and children were very tired, so we had to get some rest, because tomorrow is Sunday so we had to go to Lhoknga beach to take the children to bathe in the sea.
The next day, after sufficient rest and body condition all returned to fit, our family and I went to Lhoknga beach, from our inn to Lhoknga beach it is about 10 KM or takes about 45 minutes because the traffic conditions in the city are very congested during holidays, but we enjoying our vacation trip this time, there were many beautiful sights that we encountered on our way to the beach, we also had time to capture the appearance of the giant company Lhoknga cement factory or better known as PT Solusi Bangun Andalas (PT SBA), this cement factory is right next to Lhoknga beach which we wanted to visit.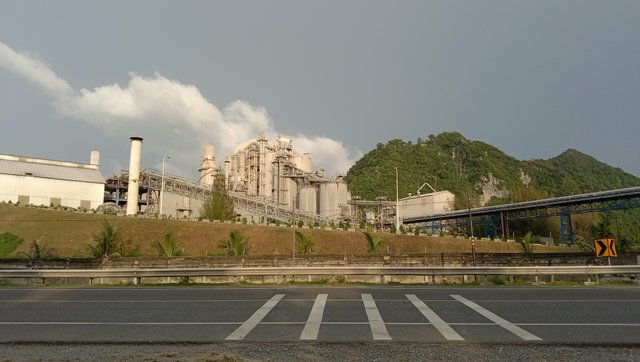 PT Solusi Bangun Andalas (SBA) Cement Factory located in Lhoknga
The children could not wait to play on the beach and finally we arrived there, without waiting long, they immediately ran towards the clean and beautiful beach.
Starting from noon when they arrived at the beach, the children were busy playing in the water and running around together, we parents kept an eye on them from a close distance to keep them safe from the big waves. Time went by so fast, cloudy weather and strong winds forced us to leave Lhoknga beach immediately.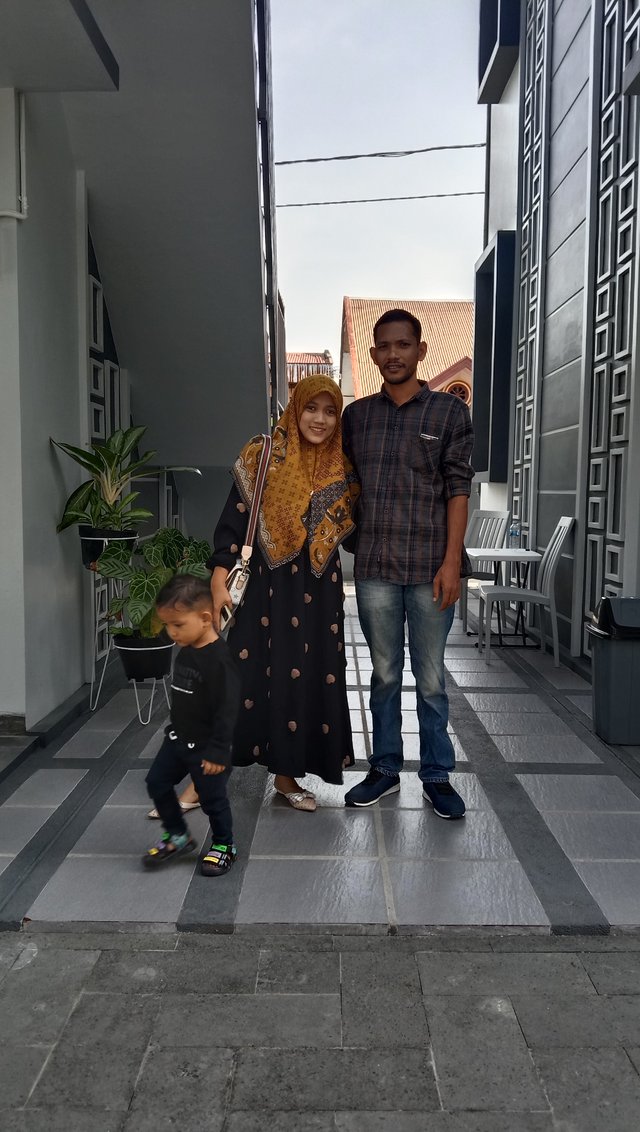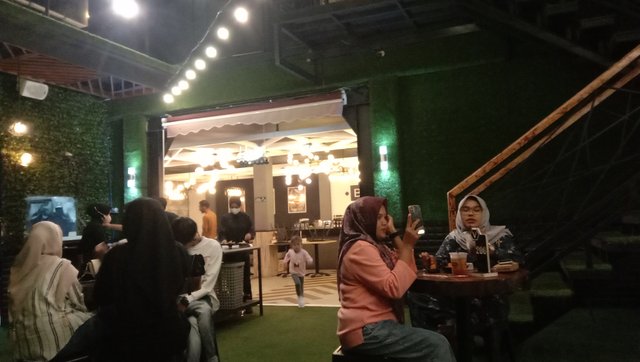 That's the story of my game diary this time and my weekend activities with my family may be useful and I apologize for any shortcomings in writing and delivering the story. Please critique your suggestions to be able to improve it better next time. May every day we pass be good for all of us.
Cc; @pennsif
Best Regard
No friendship is good, except for a conversation that never ends