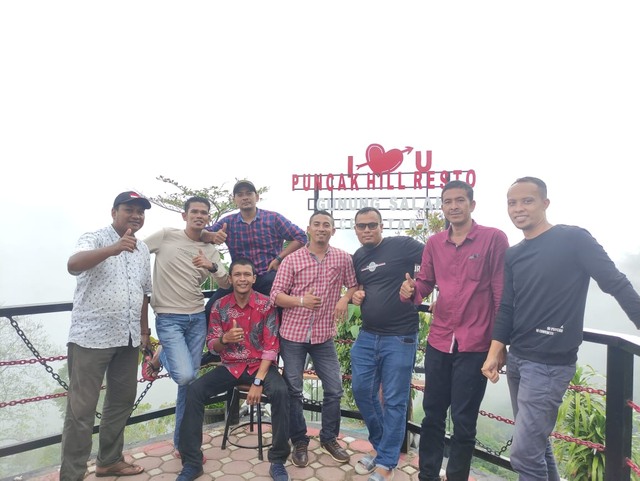 North Aceh Regency is one of the regencies of Aceh Province which is located in the middle of Aceh Timur Pass. North Aceh Regency used to be termed PetroDollar City because there were Exxon Mobil, LNG, PIM, KKA, and others.
Now North Aceh is far behind other regencies as long as it is abandoned by big companies. Along with the Government's program on increasing development to boost the economy of the poor, the Government opened new ways to make it easier for Farmers, Planters, and Seafarers to improve their economy.
One of the government's breakthroughs is to open a middle route that is connected to Beuner Meuriah Regency, starting from the KKA intersection.
Now to go to the cold city (Bener Meuriah and Takengon) only takes 1.5 hours. On the way, we will encounter various kinds of beautiful scenery among the mountains, one of which is the peak of Mount Salah which is still in the North Aceh area. To go there we need to be careful in driving a car or motorbike because we will get into a lot of dangerous ravines.
We, workers in a government program, once held a coordination meeting at the summit of Mount Salak, where at that time not many people knew about the natural beauty that was there, 14.00 web clouds would cover the mountains, and the cold was very pronounced, the scenery was so beautiful.
And besides, we get a beautiful view, we can also enjoy the very delicious Teubruk Coffee of the Takengon people.
For nature lovers, it doesn't hurt to try. Photographers, selfie artists, and others can use the natural conditions of Mount Salak as wallpaper.
𝐬𝐮𝐜𝐜𝐞𝐬𝐬 𝐰𝐢𝐥𝐥 𝐛𝐞 𝐨𝐛𝐭𝐚𝐢𝐧𝐞𝐝 𝐛𝐲 𝐚 𝐭𝐫𝐮𝐞 𝐩𝐞𝐫𝐬𝐨𝐧
Cc : @pennsif @steemcurator01