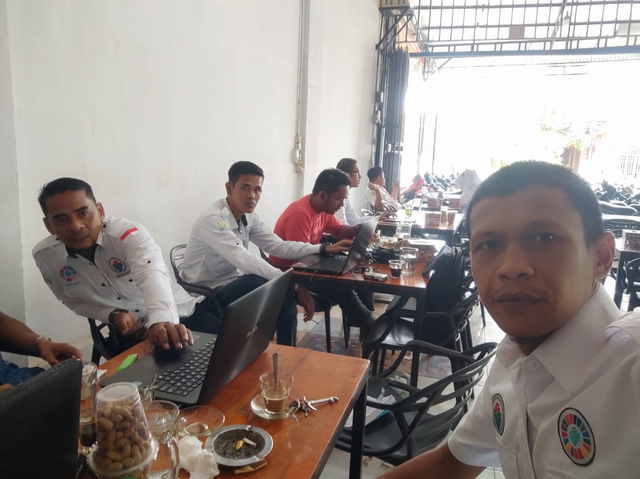 Humans are creations of God Almighty, and every human being has advantages and disadvantages of each in life. There are people who are very weak in resources, there are also people who are high in knowledge.
In community assistance activities, mostly in the field, we will meet people who are not familiar with education science, so we need professionals who accompany them to achieve real work in building a civilization that is useful for the community itself and they can improve their standard of living to national standards.
To get careful planning, it is necessary to follow the steps that must be prepared in advance. One of them is that we from the empowerment team have to hold a limited meeting with the empowerment team to gain knowledge and prioritize activities that must be born in each village in accordance with the regulations issued by the government.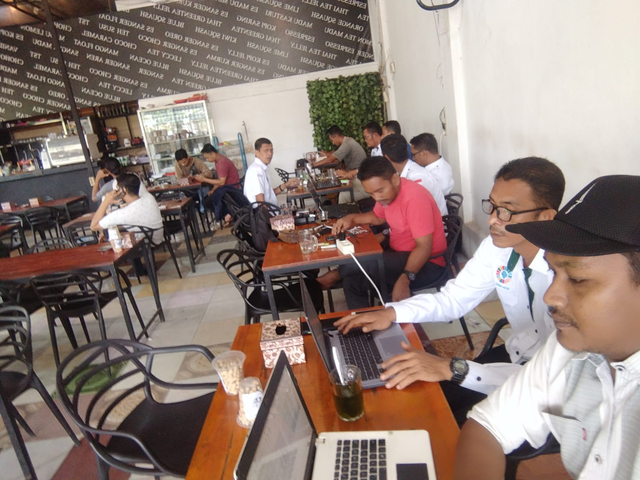 This meeting was attended by the entire empowerment team, starting from the district, sub-district, and village. We gathered in one place to make improvements to the regulations and planning forms that have been prepared by the government. So that every activity carried out in the village will be right on target and there will be direct daily updates delivered by the field empowerment team.
There are many steps that must be prepared, starting from debriefing yourself before going out to meet stakeholders in the village, including the village government as the driver of the program in accordance with the mandate of the applicable law on villages.
Villages are required to have basic data on village profiles, neighboring flats, heads of families, and the individual community itself. as well as assets already owned in the form of property or correspondence. With the data, the empowerment team will enter it on the web that has been prepared to get recommendations for activities that must be prepared according to the data entered.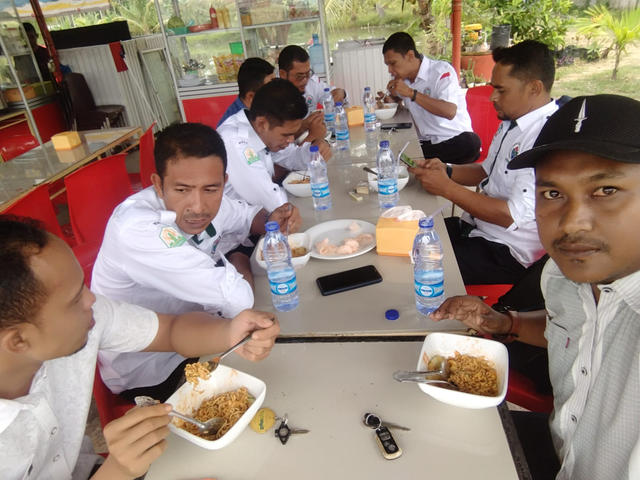 The system will analyze the problems that have occurred in the village so far. With data, we can know what potential is in the village to be developed so that the community's economy can develop and can reduce poverty. And this is very important to pay attention to together considering the poverty rate is getting higher every year. And this should not be left alone.
In addition, there are also activities regarding the village's care for public health to obtain basic services using funds that have been entrusted by the government. Every year the stunting rate in Indonesia is increasing. so it needs the attention of all parties to be followed up as soon as possible.
With the cohesiveness of all the empowerment teams, we can overcome all the problems that have occurred so far in the village. We must be ready to serve all parties to get their rights in the process of determining in more mature planning.
𝐬𝐮𝐜𝐜𝐞𝐬𝐬 𝐰𝐢𝐥𝐥 𝐛𝐞 𝐨𝐛𝐭𝐚𝐢𝐧𝐞𝐝 𝐛𝐲 𝐚 𝐭𝐫𝐮𝐞 𝐩𝐞𝐫𝐬𝐨𝐧
Cc : @pennsif @steemcurator01