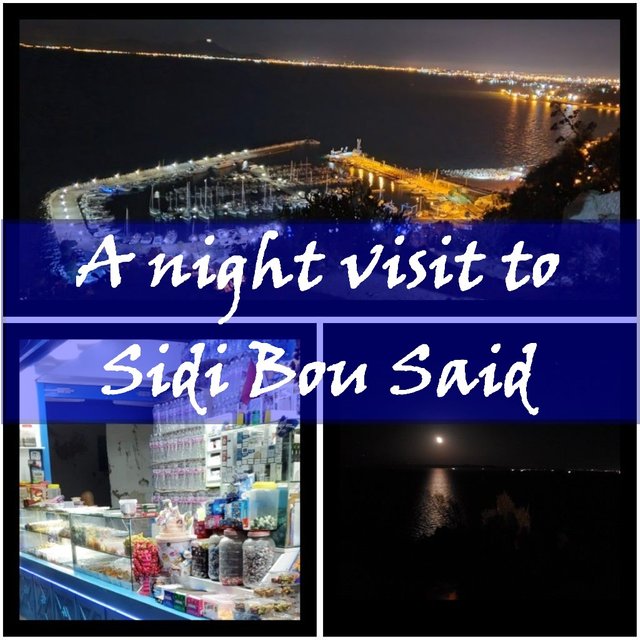 Hi steemians,
Yesterday we decided to do a night visit to Sidi Bou Said. This village has the effect of a garden, a veritable hodgepodge of palm trees, pines, yews, lemon trees and shimmering bougainvillea. Not to mention the scent of jasmine that invades certain alleys and would almost lead to ecstasy.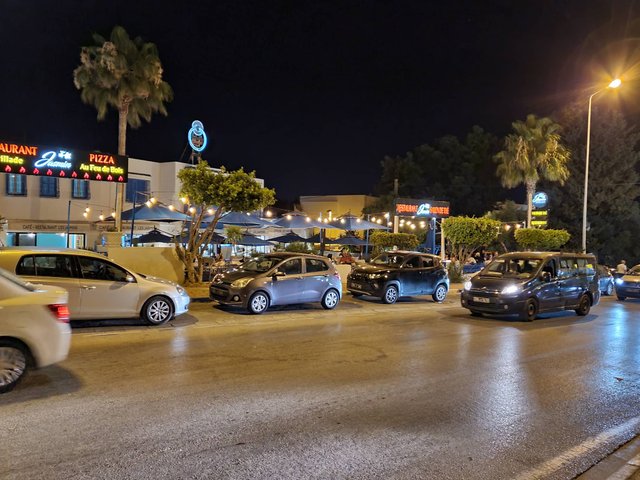 Added to this is an anthology of houses, each more beautiful than the next, Mediterranean to the end of their shutters.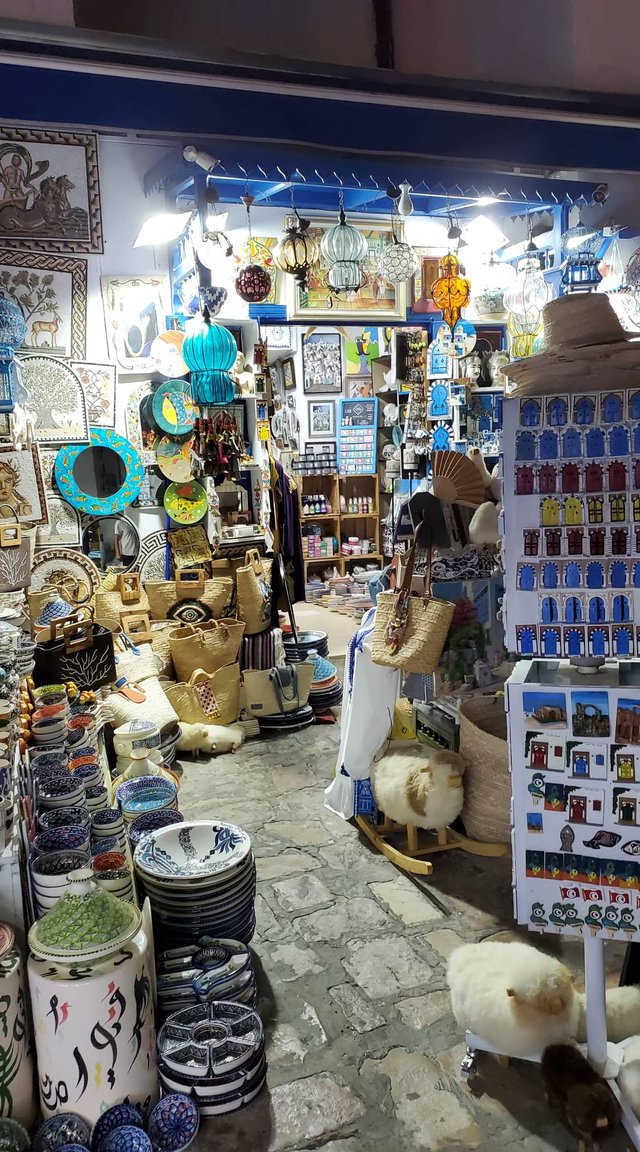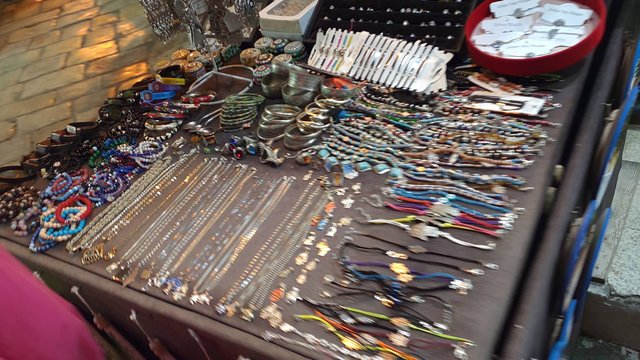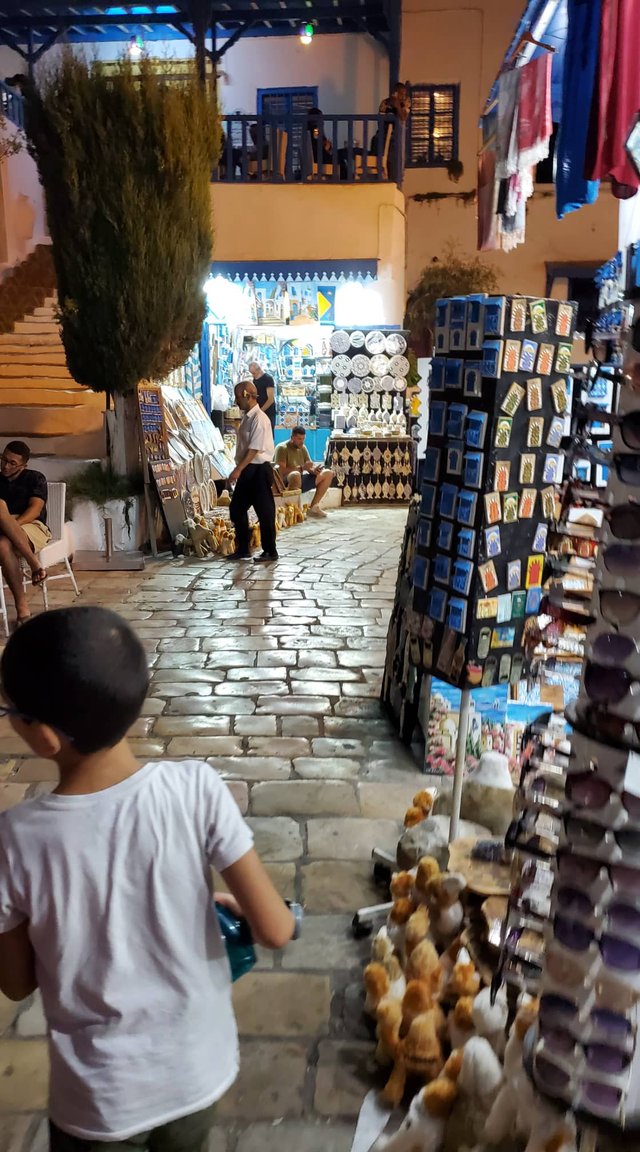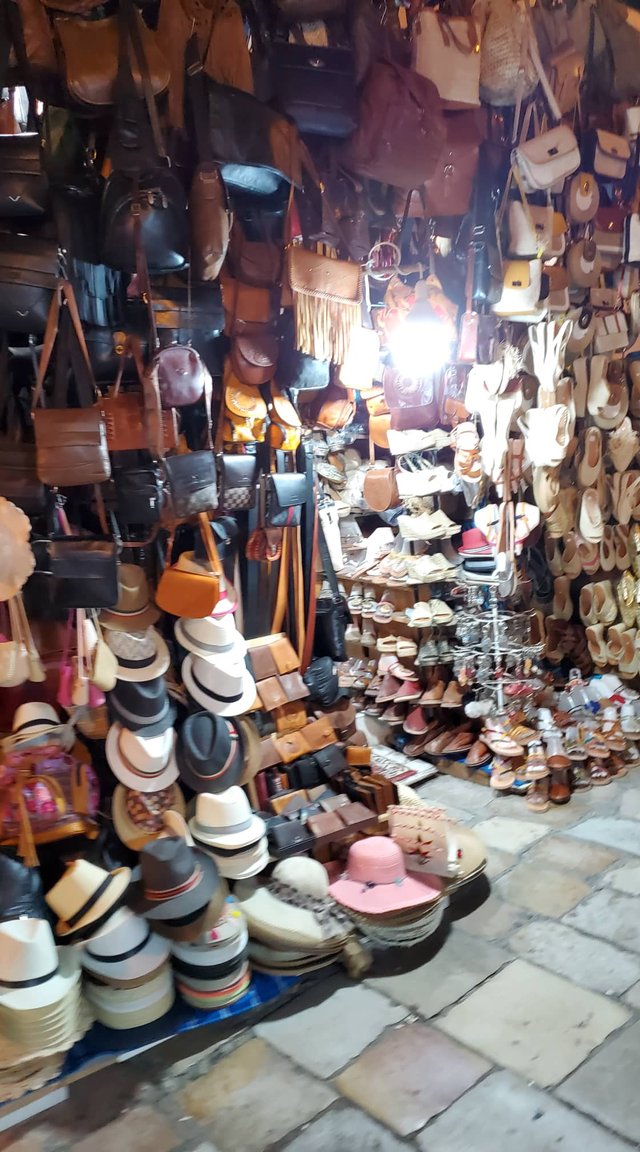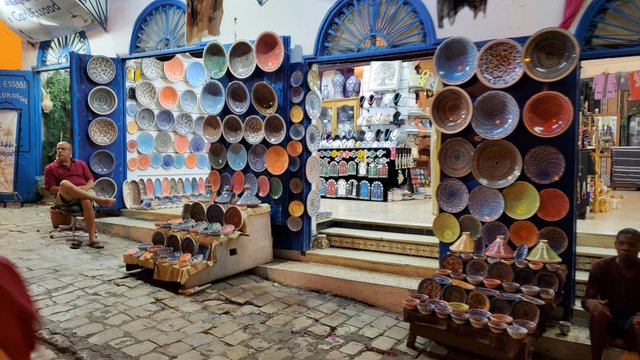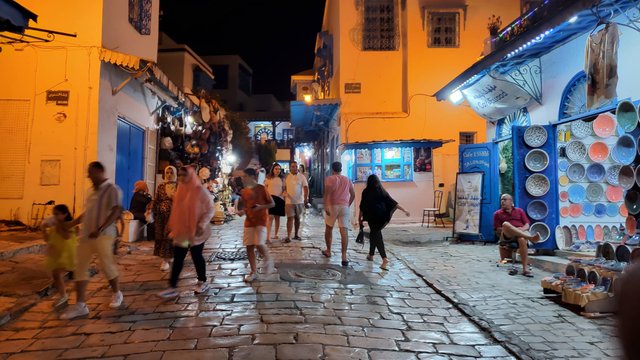 We quickly understand that it is better to explore Sidi Bou Said early in the morning. Even if there are few tourists in Tunisia, the center is tiny and serves as the backdrop for a huge selfie contest in the morning, when the groups disembark by bus, before returning to normal around sunset because the Small souvenir shops are numerous and cafes too.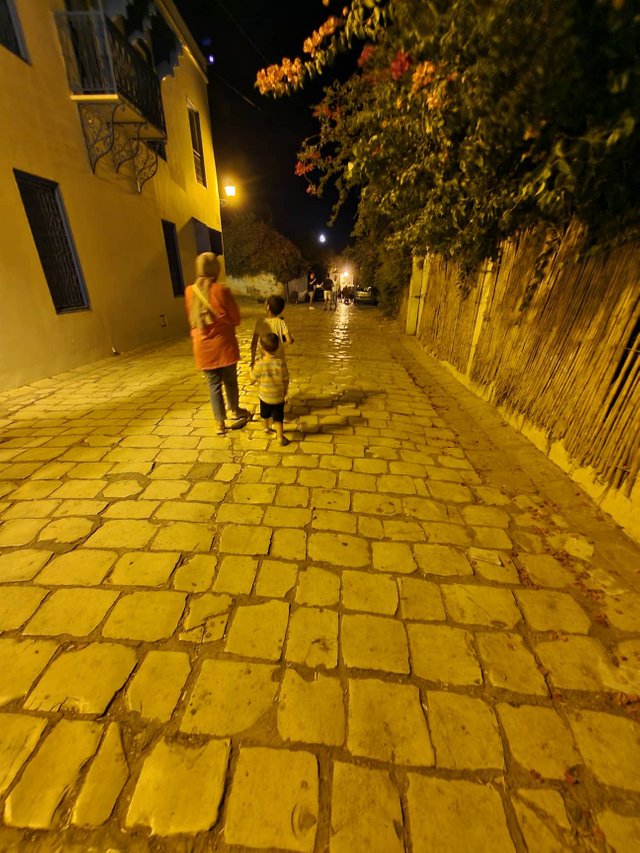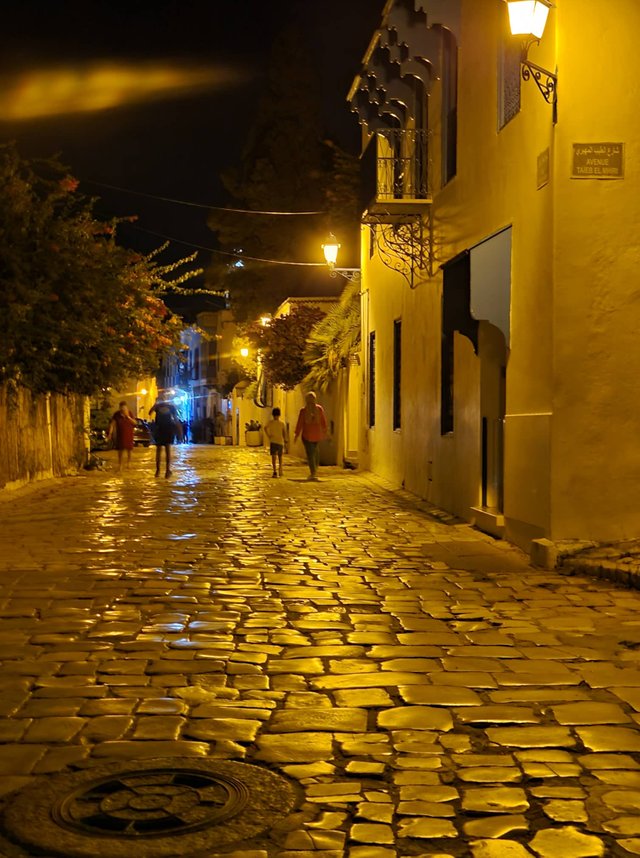 Wait, it's not over, because Sidi Bou Saïd offers views of a maddeningly colored sea, venturing somewhere between turquoise and... frosty!
The most famous place in the village is probably the Café des Délices, whose advertising propaganda is provided by the broken voice of Patrick Bruel.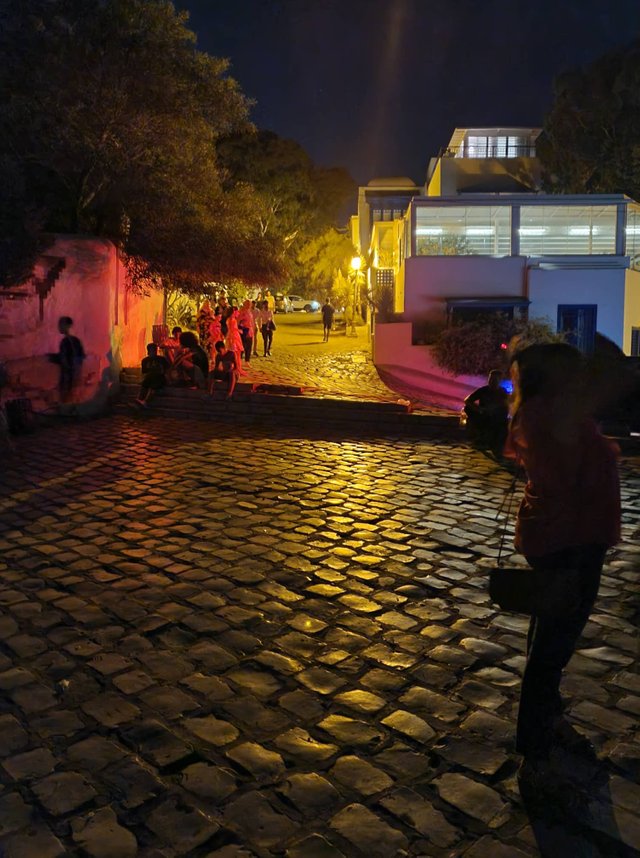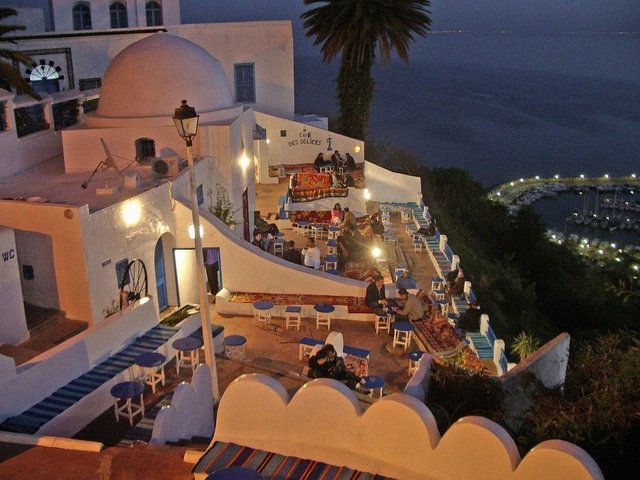 It is true that its location is ideal…
… but flee! The establishment has become a notorious tourist trap where all scams are allowed. We propose to rename it "Café des Délits".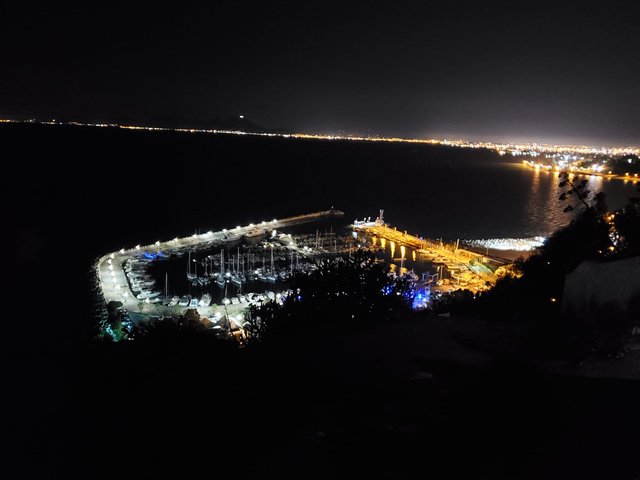 Instead, continue towards the end of the village where there is a beautiful belvedere with a view of the port below and the entire coast as far as Tunis. Look, even under the moon, the water retains its unearthly hue.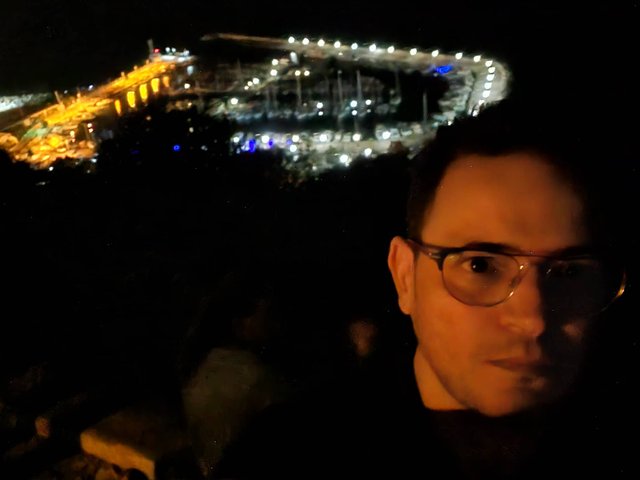 After this tour we chose to disembark at a nice teahouse called Blu Blu to have our dinner.