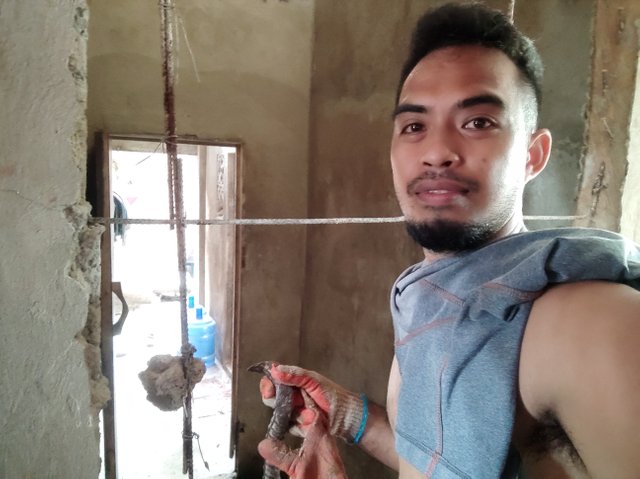 ---
Good day mates, hope all is well there wherever you are all over the globe. Today we continue working our house it supposed to be day #07 now but the skill man worker did not report for 2 days because he attend a wedding ceremony of His wife brother. It is such a lot of work lost for 2 days if he work those days maybe one room is done and we need more one to finish the two rooms here at the ground floor, we need to finish this 2 rooms faster because i am worried about my baby's health because there is dust everywhere and my little boy can't sleep also in day time because he is uncomfortable.
---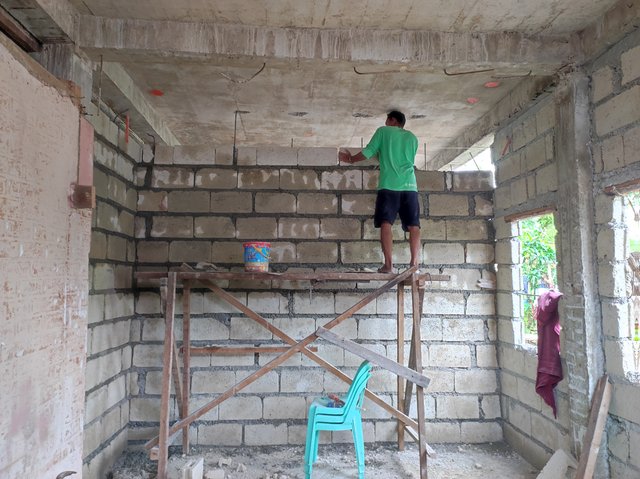 ---
The skilled man worker ready to close this one, and finally later he can finally close the small area on top so we can transfer to the other side. While the skilled man worker and labor is busy filling hollow blocks i am also working at the Comfort Room side, i need smashed those old concrete wall so that they could also start filling hollow block to our door side hopefully we can finish it this week if not need to take another week.
---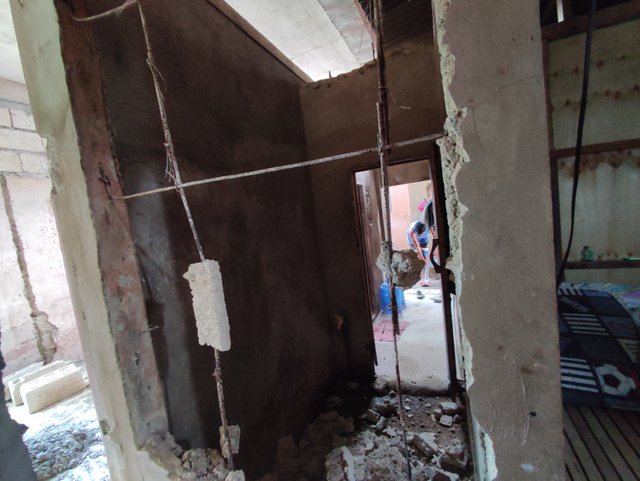 ---
I've already cleared the one side of our old Comfort Room and now we need to sacrifice by using my wife's brother comfort room if we need to use. We can also run to Her sister if the other one is use so we still be able to use one and their house also is very very close to our house.
---
Thank you for reading my todays post see you next time. Hoping you guys a wonderful day stay safe, stay in good health and God Bless 🙏❤️😘
---