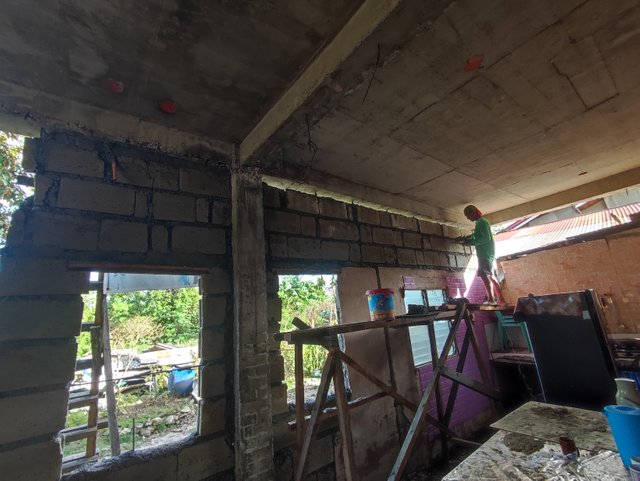 ---
Good day mates hope all is well there wherever you are all over the globe. Today is the Day #03 of our house construction and we just finished some part side of the room and we need 2 more division so that we can transfer to a new room because at this moment we are suffering the dust of cement because our old room had an open space to the upper side. Hopefully we can work it fast because i am also worried on my baby's health.
---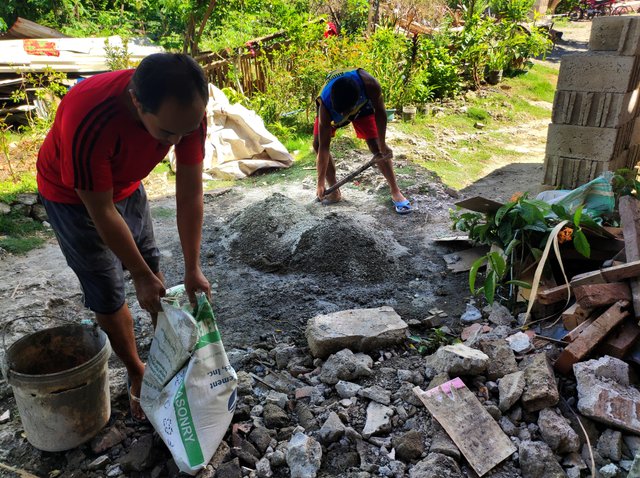 ---
This is my team and they are so busy mixing cement and sand for hollow blocks setting, the guys with gravel is my wifes big brother i am so happy that He also helped to make our house construction fast it is good thing also that we will not give sallary to the other person the money went to his brother and that the good thing also of this part, it's like helping each other blood to blood😊.
---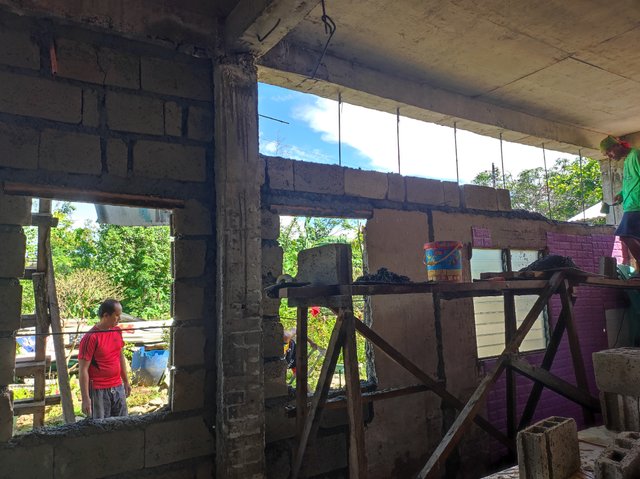 ---
This part is done so later on we will continue the other part sides and need to demolish also our comform room because it is also near at the column so we need to demolish and make a temporary comfort room for a moment.
---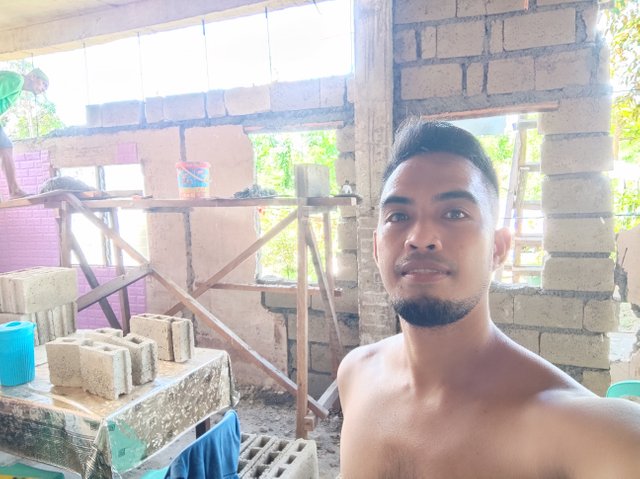 ---
Thank you for having your time reading my todays blog post, see you next time. Hoping you guys a wonderful day stay safe stay in good health and God Bless ❤️🙏😘😘
---
Cc: @heriadi @el-nailul @irawandedy @miftahuddin @klen.civil and @sofian88