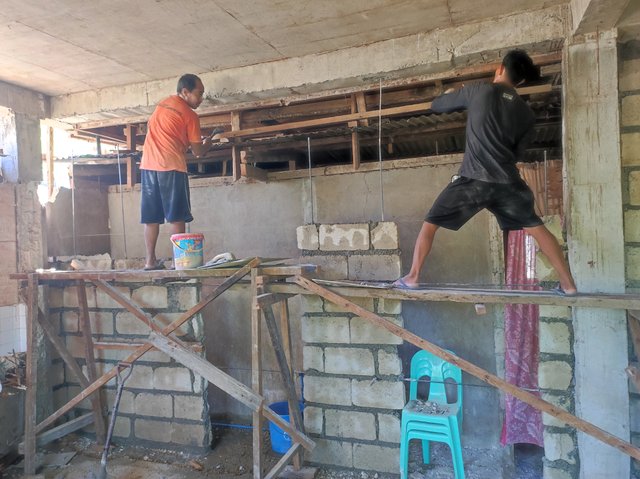 ---
Good day mates hope all is well there wherever you are all over the globe. Today is exacty one week of working our house still two rooms are not yet done, because we only hire 2 persons one labor man and one is skilled man we can't hire more skilled man and labor even if we wanted because the salary is high and i think we can't afford it because we only have limited savings to work for our rooms here at ground floor
---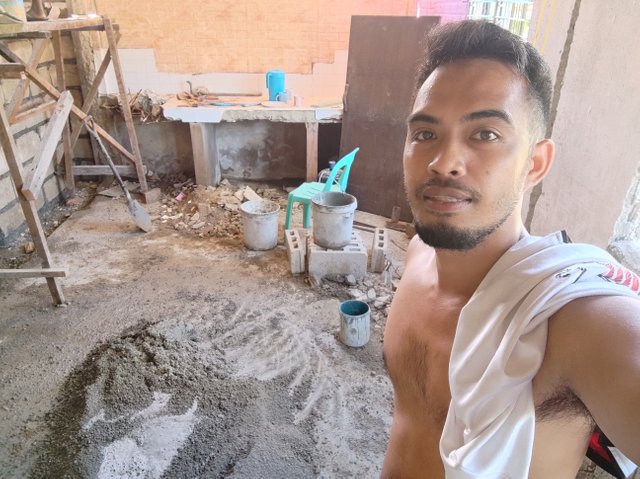 ---
Today they contiue working on door side, early morning i repack sand for about 5 sacks to prepare for concrete mixing when the skilled worker arrived at home. When they arrived they make a layout and remove some debris so the hollow block file will be free while they are making a layout i am also preparing and mixing the sand and cement to make a concrete so if they're finish the concrete is ready to fill.
---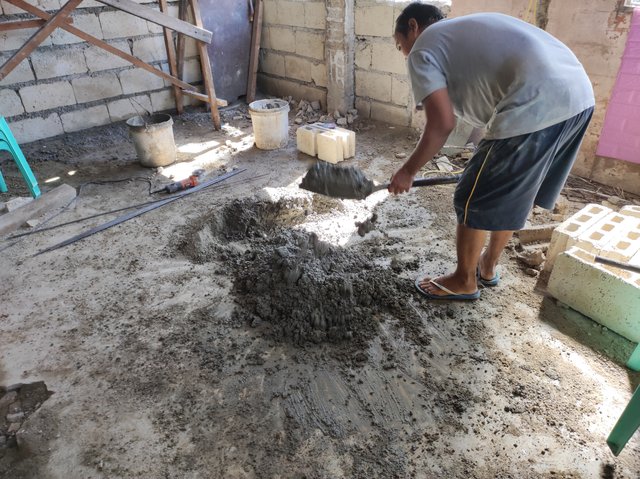 ---
Now they are starting work after they finish their layout and making their wood ladder so they can work properly on the top bottom of the room. On afternoon time i leave them alone because there is no much work to do so i leave it for them and to make more space also inside for easy and accessable while they are working.
---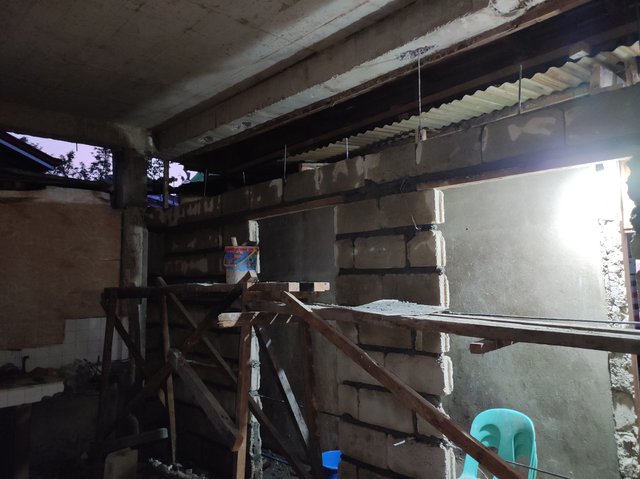 ---
Thank you for reading my todays Diary Game see you next time. Hoping you guys a wonderful day stay safe stay in good health and God Bless 🙏❤️😚.
---