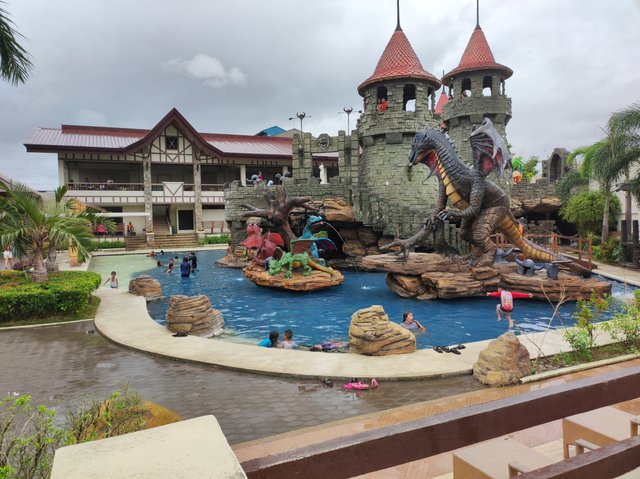 ---
Good day mates hoping all is well there wherever you are all over the globe. Today is Sunday and it is Church day, after general service in Church the entire Family went to "Cebu Westown Lagoon" we travel for about 45 minutes to reached these beautiful pool. The place was attractive to kids because of the architectural designs and castles. As you can see at the back it is a left side view of the castle where our coutage is.
---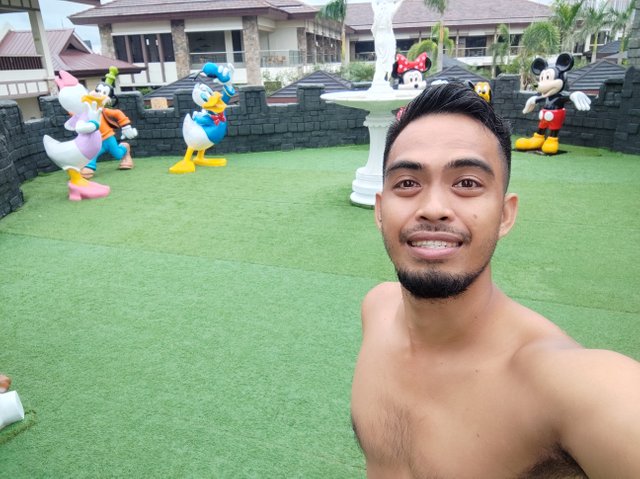 ---
I visit the roof top of the castle because i am curious what was up there because i saw some heads of cartoon character while i am watching from downstair, when i reached on top this cute old amazing cartoon characters surprised me it is indeed an old cartoon character and it is Mickey Mouse team😍.
---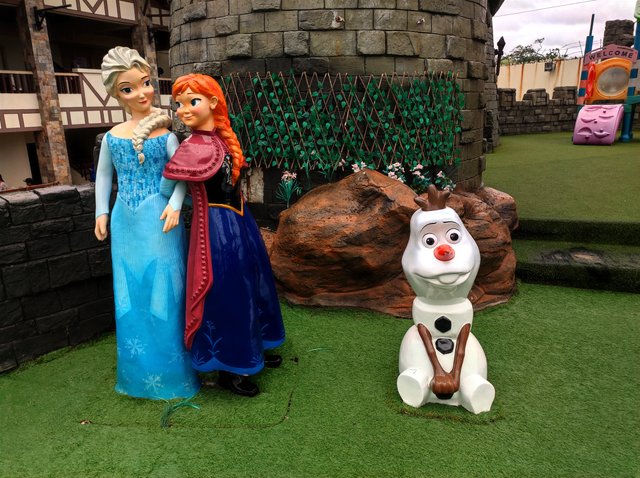 ---
The main Characters of Frozen are won't left behind and they are also present here. Elsa , Anna and Olas was here also at the top of the castle enjoying the Rain and Sunshine.
---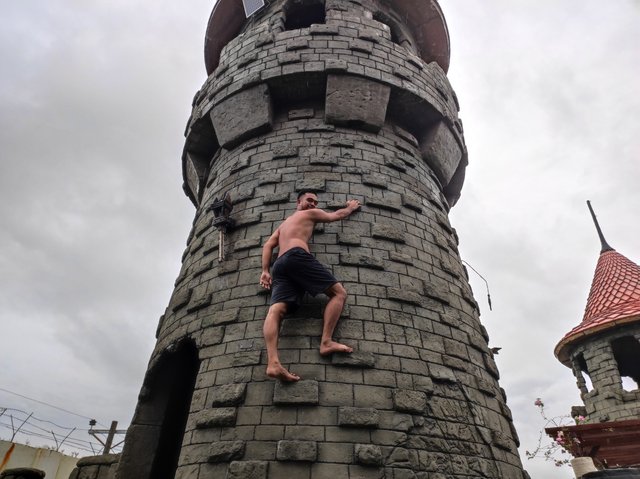 ---
While on top i did not let the moment past easy and took my moment to climb on castles wall, i am almost on top when the life guard of lagoon stops me because i climb higher on their limit. So i step down a little steps and let my wife Nieces took a picture for me.
---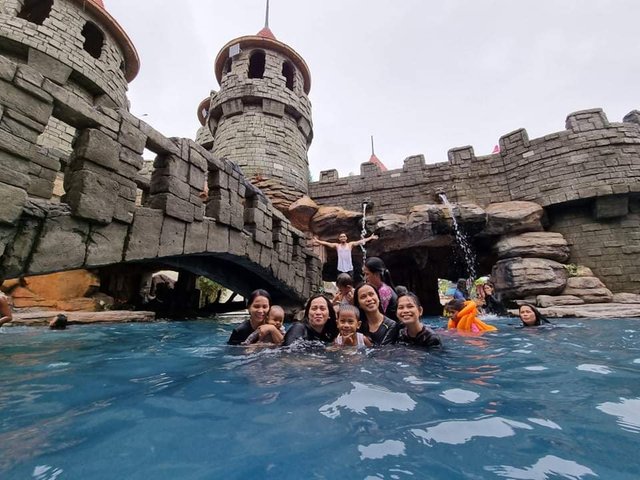 ---
Thank you for having your time reading my todays Diary Game. Hoping you guys a wonderful day stay safe, stay in good health and God Bless 🙏❤️.
---