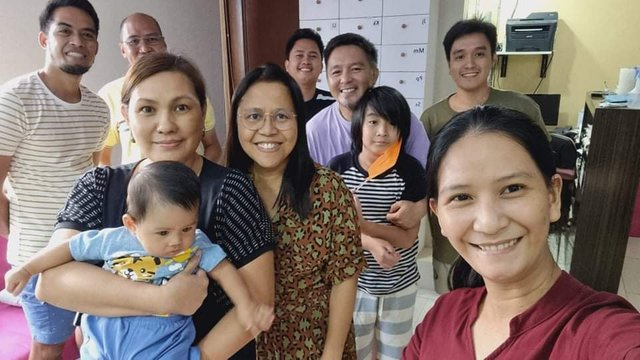 ---
Good day mates and to all Steemit nations all over the globe. Today is weekend but my wife still need to work at their Clinic because they only have one day off every week, So i planned that me and my baby boy will go together so that we can go out sometimes in the house since my baby was born he is just always at the house and go out only wvery Sunday at Church which is not far away from our home, now we had a time to go outside in our small island.
---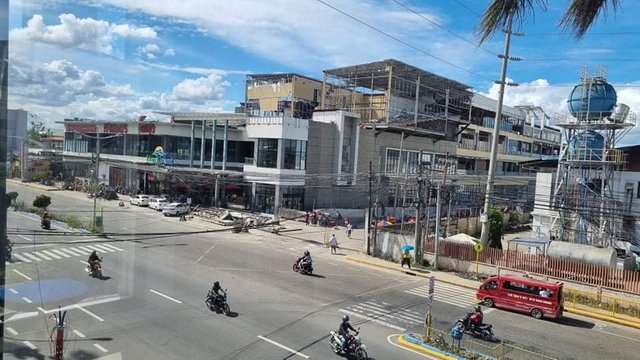 ---
When we arrived at the Clinic isaw this building along the crossroads from the clinic, the building are still not fix. it was been damage by the Typhoon Odette last December 16, 2021, It almost 3 months now but the building which is owned by the Robinsons Company are still not fix this company is one of the biggest company in the Philippines.
---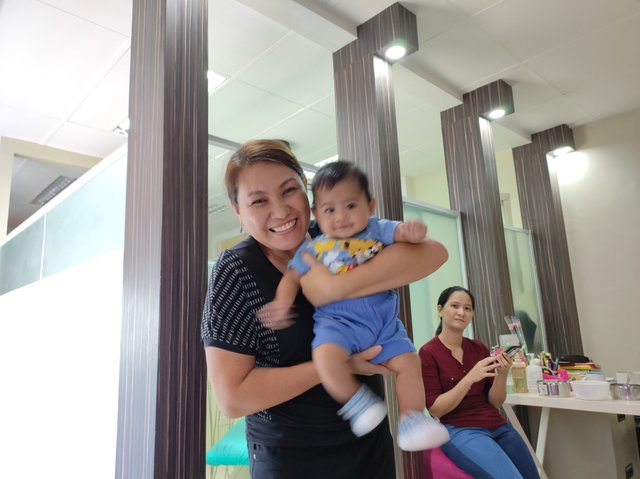 ---
While we are at the clinic His Godmother quickly carry my little boy it's been a while he never saw our baby in person so she had a chanced to hug, kiss and carry our little baby boy.
---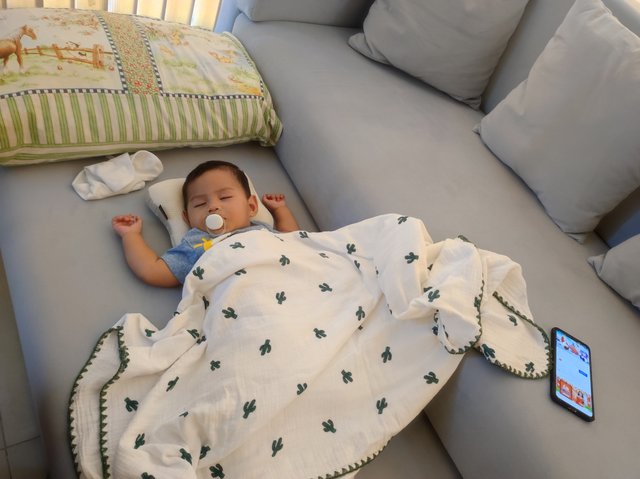 ---
An hour ago my little boy is having a rest and he nap for a moment, i am so glad and we are thankful as a Father and Mother because the Dentist (Clinic Owner) over him a soft bed while having his rest. Just an hour my baby awake and having his day with a smile and he do play alot inside the Clinic.
---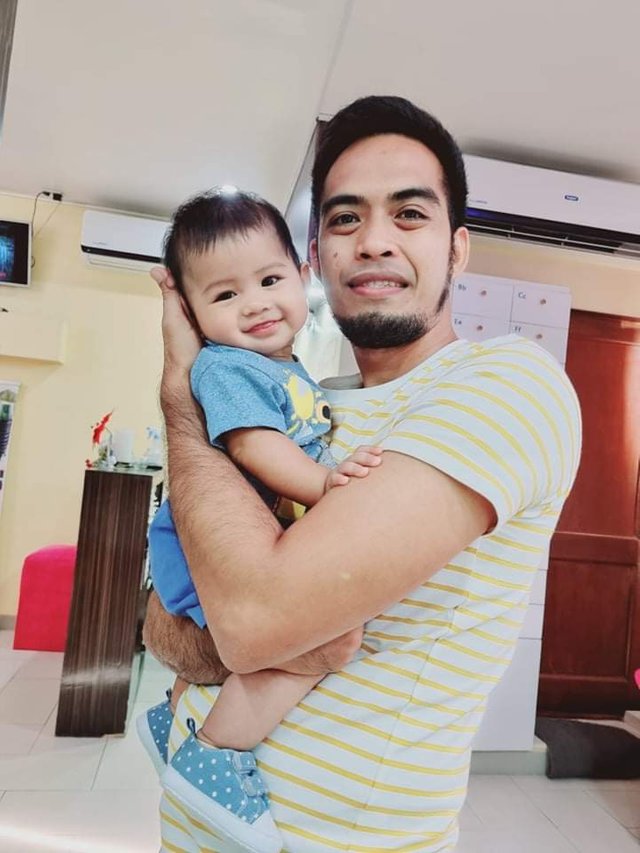 ---
And ofcourse these day would not end without having our picture with my little baby boy. His mother is the one who took us a picture😊😀.
---
Thank you for having your time reading my todays Diarygame. Hoping you guys a wonderful day stay safe, stay in good health and God Bless 🙏❤️.
---
Cc: @heriadi @el-nailul @irawandedy @miftahuddin @klen.civil and @sofian88