INTRODUCTION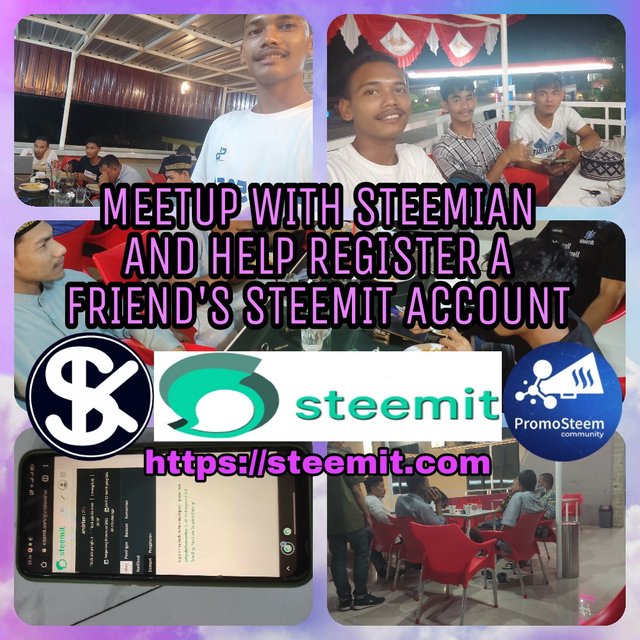 Hello to all the great promoters of steemians that I admire, today I had a meeting with friends while doing a Steemit Promo campaign for people around us who have launched themselves on this platform and also for people who are not familiar with it. platform
#steemit
. He is very happy with this meeting because with this meeting we can share complaints among ourselves.
♨️♨️

Let's get into the discussion. A few days ago about two days ago we again did a MEETUP in order to see how #steemit develops and also how do we create good, interesting, quality posts so that our posts when viewed will make them like it , including the #steemit community accounts, namely @steemcurator01 and @booming01. And I also propose additions so that we all keep the spirit to make better posts in the future.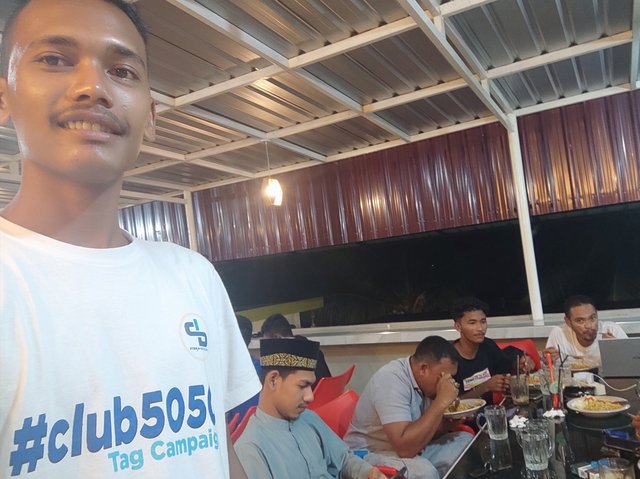 Tonight the steemians in my area are quite busy participating in the MEETUP, because doing this Meetup opens up opportunities to learn and become enthusiastic. This is the most extraordinary thing for any steemians. Everyone has their own opinion about this platform to talk about together. If in your area there is an activity like this but you don't attend it, you will feel a very, very big loss, because you will not know what is being said about this platform.
After we finished talking understanding everything we made a plan to make a banner for us. And also widen the distance to recruit new members who still don't know about this platform. As in my previous post, he is one part of our campaign in doing a steem promo to recruit new members.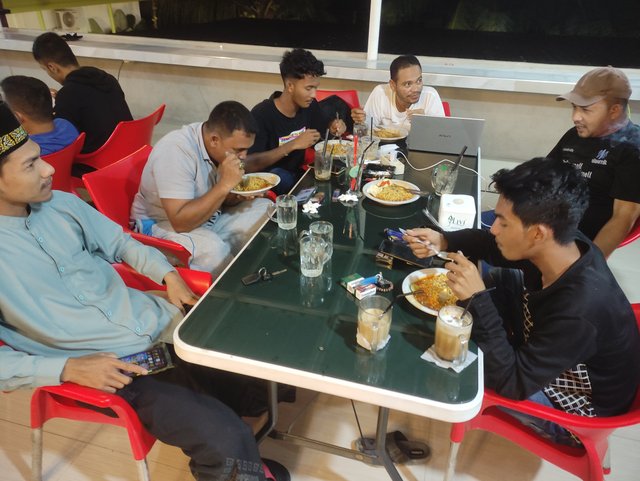 This event is also a lot of steemians who participate, such as @lensa-macro , @taillah , @ikhwal23 , @zubir-steem , @ummamah , @partner-macro and many more who are sitting beside our table.
And this time I also invited my friend who wants to join our MEETUP. He also heard what we were talking about about the platform. They were both interested in what we were talking about about this platform. They also asked me to help create their account.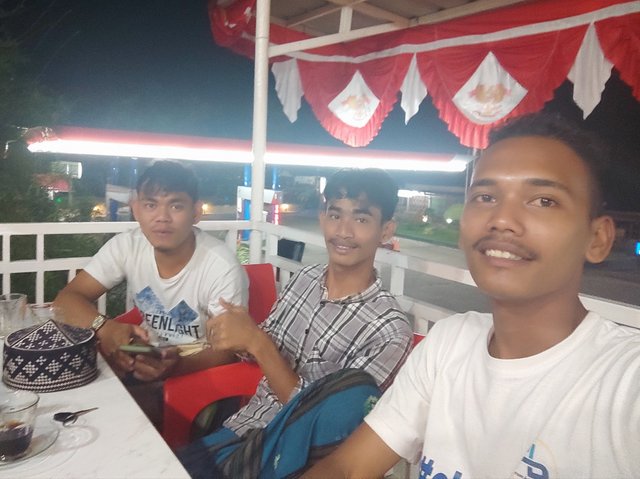 both of their account names are @andiandrian and also @ziaulazmi. They are both students of religious education in my area, it can be said that both of them are people who are happy with new things they know. In addition, I also provide advice and guidance so that both of them can complete the tasks of achievement1 recommended by # steemit.
Our event was run very wisely and also very safe with the local atmosphere. After we tell them all about this platform, and many understand we feel both proud and happy.
Thanks to the PromoSteem Team @arie.steem , @ponpase , @pojan , @stephenkendal , @pennsif , @steemchiller, @ngoenyi, @saracampero, @oscarcc89 And there are many others that I can't write one by one, Warm regards @rozi-pasee