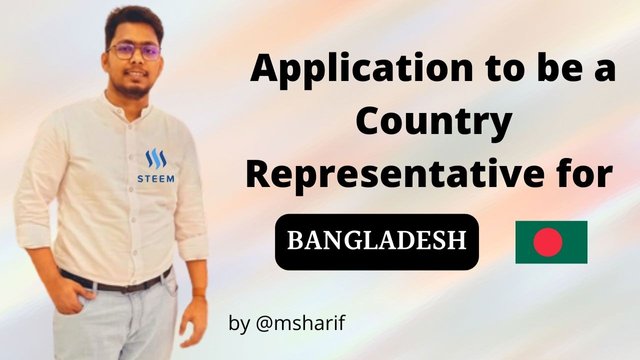 Made From
---
This is my application post where I mention that I am interested to be a Country Representative for Bangladesh. I think it's a big responsibility that I'm ready to take on in every way.
Country Representative is a responsibility that is very important to this platform. And I'm really looking forward to it. Because I have always try to maintain good relations with the Bangladeshi and other's steemit members and I hope to maintain this relationship in future also and will always cooperate with everyone in any problem. I also understand very well the issues that need to be taken care of in the mentioned country representatives and I think I will be able to fulfill my responsibilities properly if given the opportunity.
A look at my Curriculum Vitae :
---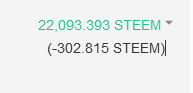 My Current SP is 22,093.393 steem
---

---
Yes I am fluent in my country language Bangla.
---

Here is my voting CSI- 15.3
---
I always try to support all of Steemit projects. When the first SteemitCryptoAcademy project was launched I participated there in a very nice way. There are also some projects currently underway, one of which I have been participating in since the beginning of Steemit club project. I am currently in #club100. I am participating in the Steemit Engagement Challenge contest every week and invite my acquaintances to participate in this project. I always take all of Steemit projects seriously.
---
---
Why i think i would make a good Country Representative :
First of all I would like to say that I have understood all the rules of the country representative very well. I also have the experience of checking post and doing curation because I am currently serving as steemcurator04 curators, moderator of Steem-Studios and also as the Bangladeshi moderator of Steem-database community. So I have know ​​how to support users and how to guide users and how to organize the different contests. Also I have been doing and will do everything to give guidelines to the newcomers.
I have always been working to promote Steem. That's why I have already run various projects on this platform, one of which is the Promo-steem Social Media Project. I am currently creating a magazine under this project. I also always encourage everyone to add newcomers to the platform and to give them the right idea about the platform.
Considering all of the above, I think I will be able to properly fulfill the responsibilities of the Country Representative.
---
---
Lastly, I would like to say that if I can be a Bangladesh Country Representative, then I will undertake some more new projects through which I will try to enrich this platform. In addition, I will fulfill my responsibilities properly and always try to help the users by maintaining a good relationship. And i will continue to increase my own steem power and encourage others to increase their steem power so that this steem ecosystem grows more.
---
---
Stay Safe, Stay Happy