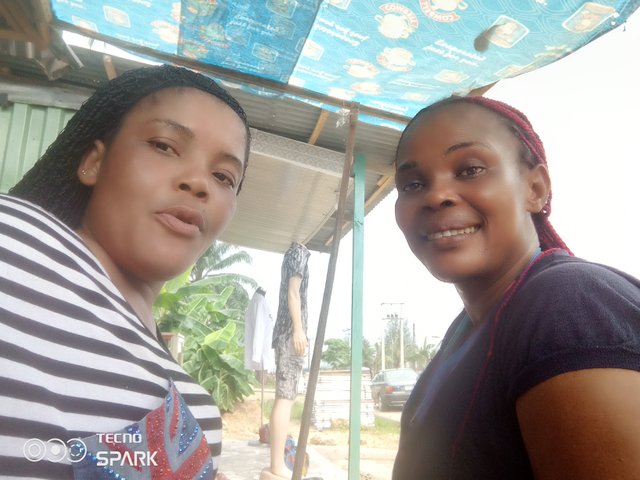 introduction

The role of mentorship in steemit cannot be taken for granted because behind every successful career there's a mentor. For one to succeed in Steemit platform he or she has to pass through someone to guide him.
Reactivating newbies to be active

I decided to wake up the inactive steemians friends to become active which I know I will succeed. @theresavic has been inactive for some months now and I private chat her to tell me why she has been inactive for months now and she told me that her phone was bad and she has repay it twice but is still not working, so I advice her to get some money and go to easy buy and get a new phone, Which she can be paying every month till she finished paying.
Then to @xfel she was inactive for months and now I have mentor her and she was able to write her achievement 2 and 3 which has been verified and she is so happy, and now she is the one disturbing to come and teach her more that she doesn't want to make any mistake while writing so I told her to hold on until when I am back from traveling because I went to ogoja to buy some goods.
Here is her achievement 2 and 3 link.
Achievement 2
The good news is that @xfel wants her three kids to sign up, they are 10 years, 12 years and 14years so I have book an appointment for her on Saturday.
recruiting newbies on Facebook and she was able to sign up

I am @grich we have been friends from childhood so one day I chatted her up on Facebook and we talked at length so I ask her if she has heard anything about Steemit and she said yes that her son told her about it so I was surprised to hear that because her son I have only told him about Steemit just once and he was able to talk to his mum about Steemit.
So I encourage her to come on board and today she was able to sign up and she will soon drop her introduction post because I have to guide her through on what to do.
I guided her all through and I show her on how to apply markdown to beautify her post. Here is some of our chat.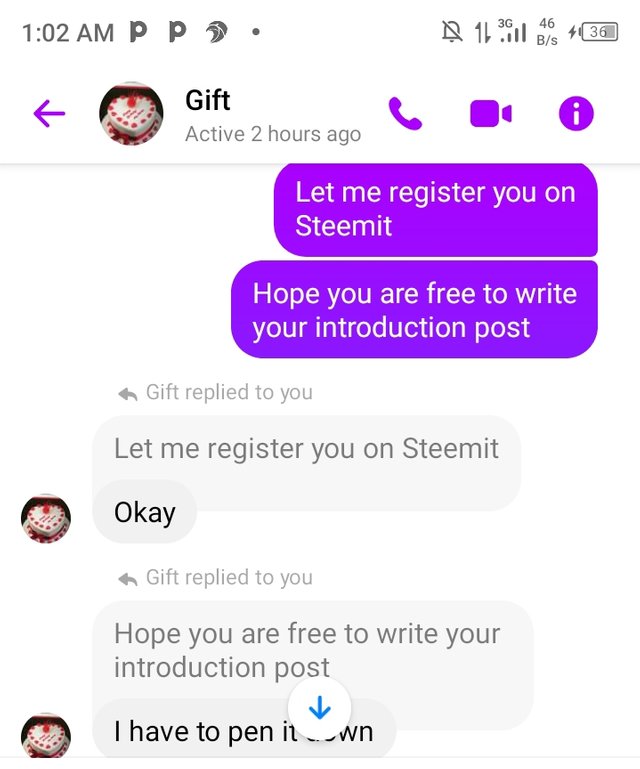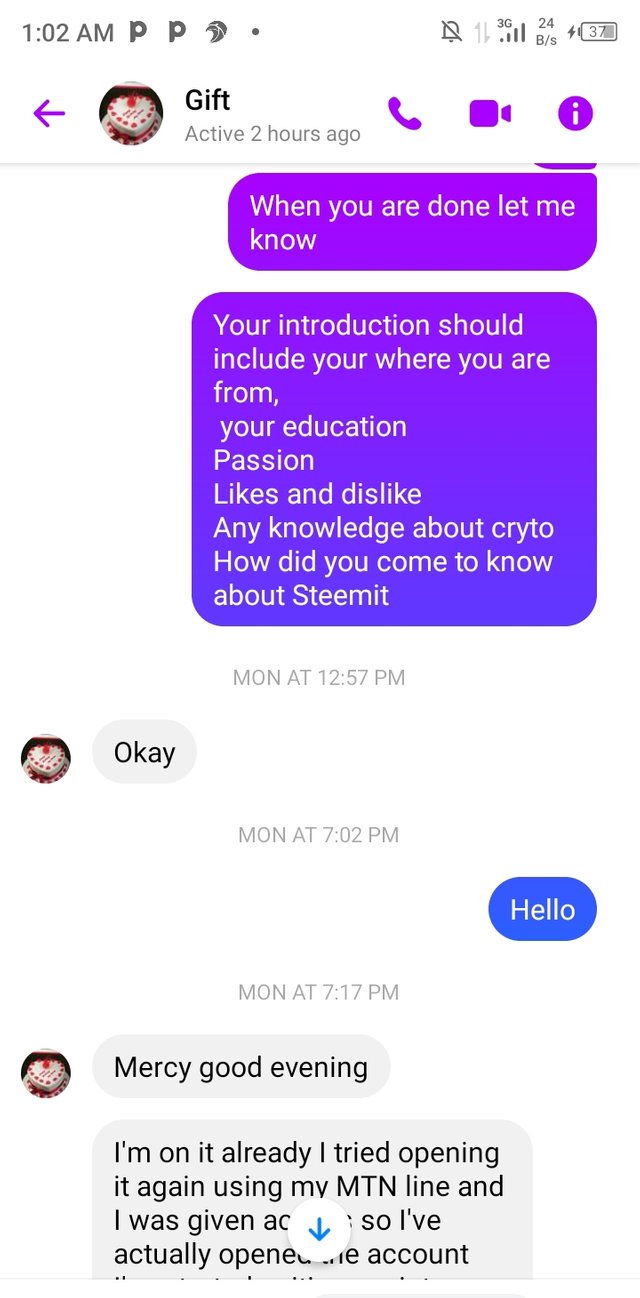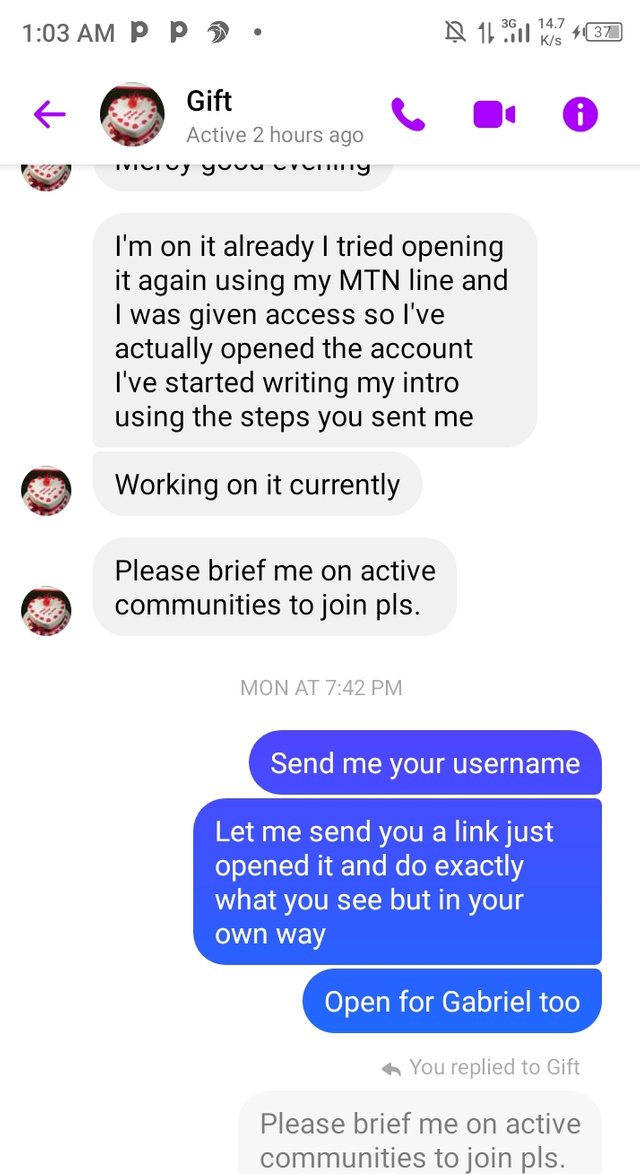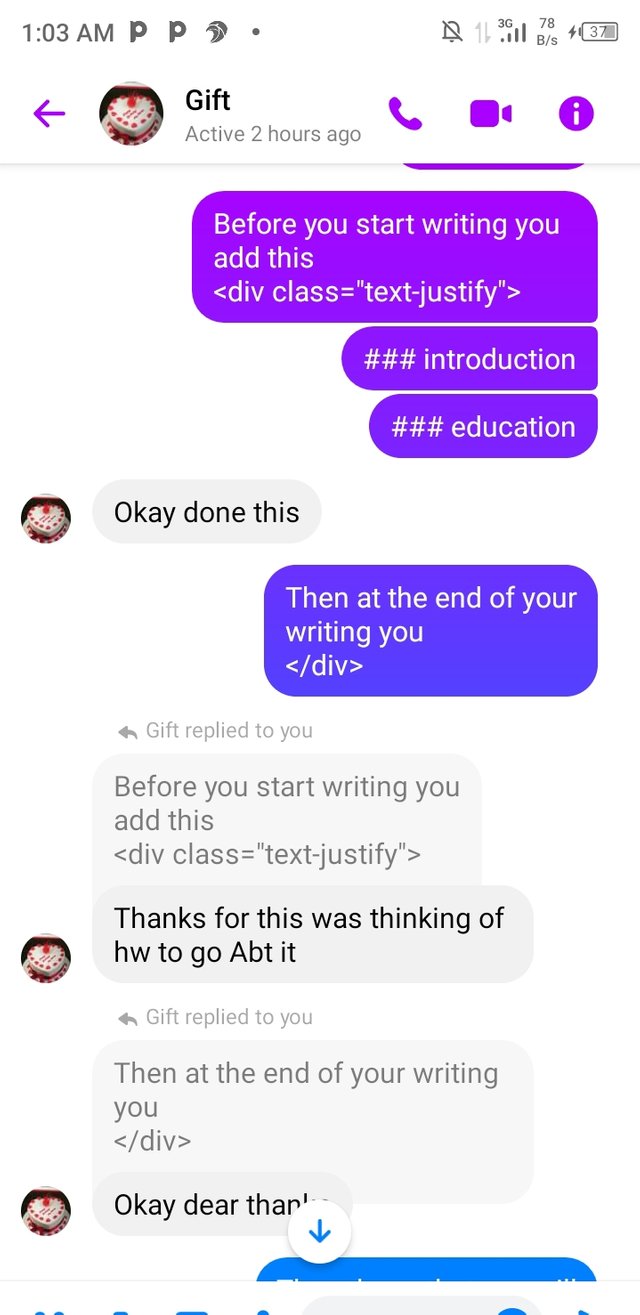 So I believe by morning she will be able to drop her introduction post because she is so eager to write.
conclusion

I am so happy because I have been able to bring in my friends to be part of this great platform.
cc
@steem-database
@ponmpase
@ngoenyi