Hello .. !!
My dear Steemit friends,
I am @mdabdus-samad from Bangladesh
Today is Wednesday May 11/2022
---
---
Assalamu Alaikum. Steem-Database Community members. Hope everybody is well. One of my goals is to become a dolphin. And I am working towards that goal. And for that purpose, I will try to get some steem power up .
---
---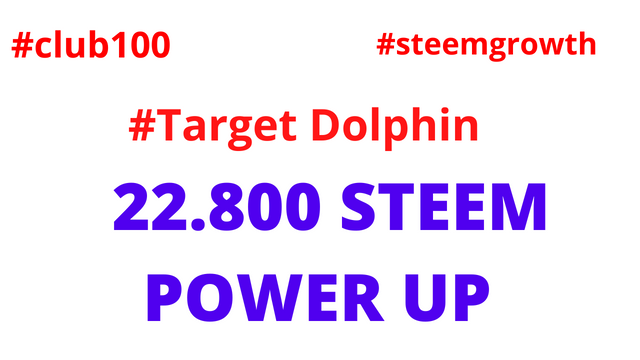 ---
---
There is no substitute for power-ups for Steemit long-term work. And so you have to get it to be a blogging platform. I am working towards that goal. My main goal is to be a dolphin. In the meantime, I am working on it. My income this week was 2.18 sbd. Today I am converting them, getting them up. I will show it to you today. and Earlier, my total steem power reached 1885.875 SP. I got 22.824 steem power up again today to meet my goal. If the power up is completed, my total steem power will be 1910.219 SP. And to achieve my goal, there is only 3126 steem left. And I will continue to work towards that goal. Let's get starte power up Process .
My total steem power before power up was 1885.875 SP.

---

---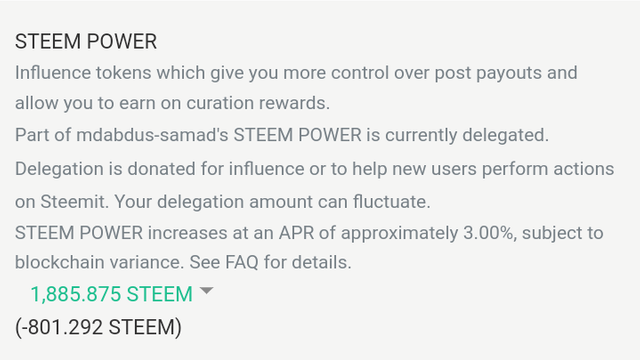 ---
Today I increased my steem power to 22.824 SP.
---
---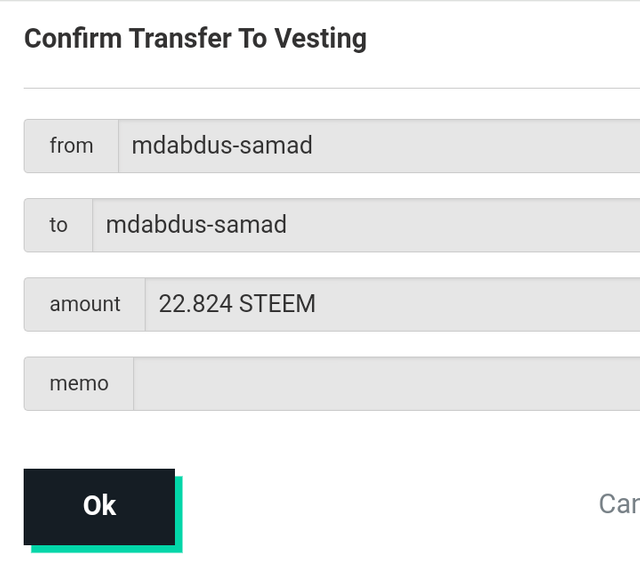 ---
After successfully getting up, my total STEEM power is now 1910.219 SP.
---
---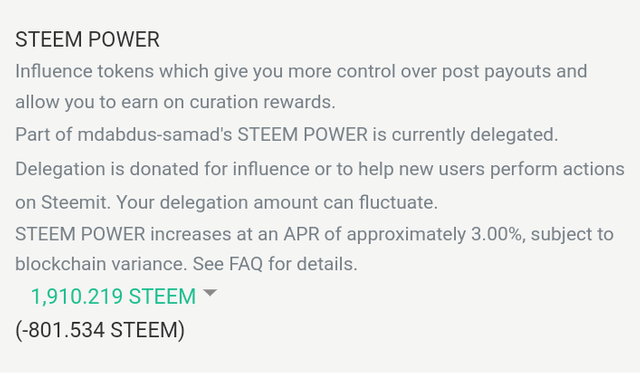 My steem transfer power up record and CSI vote.

---

---
Education on increasing steem Power Up
---
---
There is a huge lesson here about steem power up. Especially power up means to increase your ability. With which to improve the future of Steem. Especially a blogging platform, here you can share on your blog, but one thing to keep in mind. There is a price and if you make money from it and sell it then it is no longer valuable. So if you want to work long term here you must get power up. And so we should all work hard on the platform and focus on power-ups. Power up increases your ID power and through it the vote is better. Which, of course, made the video an overnight sensation. And being related to people is good. So we should all learn from this and increase your steem power.
---
You can see my previous Power Up posts link here
---
1 LINK
2 LINK
3 LINK
4 LINK
5 LINK
6 LINK
Some of my personal opinion about increasing steem power ..
---
---
I think increasing steem power means increasing your own ID capability. Increasing your steem power with this means pushing yourself towards success. So in my opinion everyone should increase steem power.
---
---
I am personally invited to view my post and Benefactor's reward: 15% of the Author reward will go to @steem-database Cc:- @patjewell @ponpase @oscarcc89 @maazmoid123, @tucsond, @zmoreno @disconnect, @haidermehdi,
---
ABOUT MYSELF
---
---
Take love

Md. Abdus Samad

---