Hello Steemians!
How are you today? I hope all of you are always in good health, smiling, and always happy. Hopefully always in the protection of Allah SWT the best. Amen!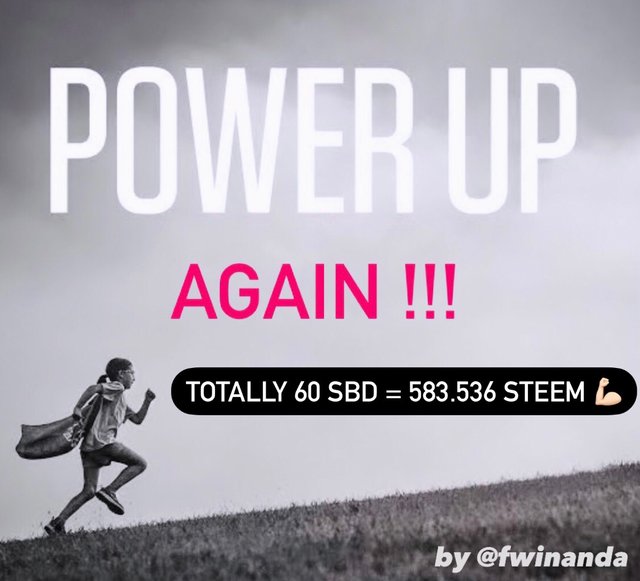 After some time ago I did a power up and was able to be in the dolphin position, yesterday I again did a power up of 583,536 STEEM from the results of all the payout posts I got a few weeks ago. I feel, I'm getting excited to achieve higher goals on this steemit platform.
After the dream and target of becoming a dophine, first realized, I again have a dream to immediately reach the double level and even triple dolphin in the near future. Hopefully in these 2 months, I can achieve my dreams. Amen!
Currently I have STEEM POWER unlocked 8,438 STEEM. I continue to POWER UP all the payments I get. No matter how much SBD I get, I convert it to STEEM and I always do POWER UP every day I always make time to write steemit content on the sidelines of my busy schedule. at least one day, one post! that's roughly the principle that I planted to enlarge my wings on this steemit platform. I arranged everything in such a way as to be able to take the time to write content to collect SBD coffers so that I could convert it to STEEM and of course the overall result I POWER UP and I can continue to grow and develop on this platform.

So far I have no plans to withdraw SBD proceeds because I am committed to always doing power ups so that I can increase my influence on this platform and also one step towards independence on this platform so that later I can develop on my own without needing to expect the Steemit Team , as suggested by Steemit time so far.
Here I include a screenshot of the POWER UP process that I did today:
Amount of Steem Power before power up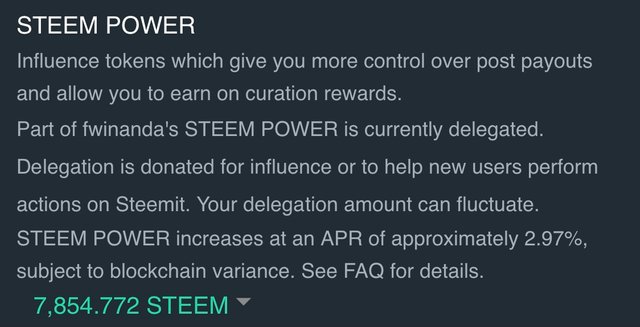 Amount of STEEM that I do power up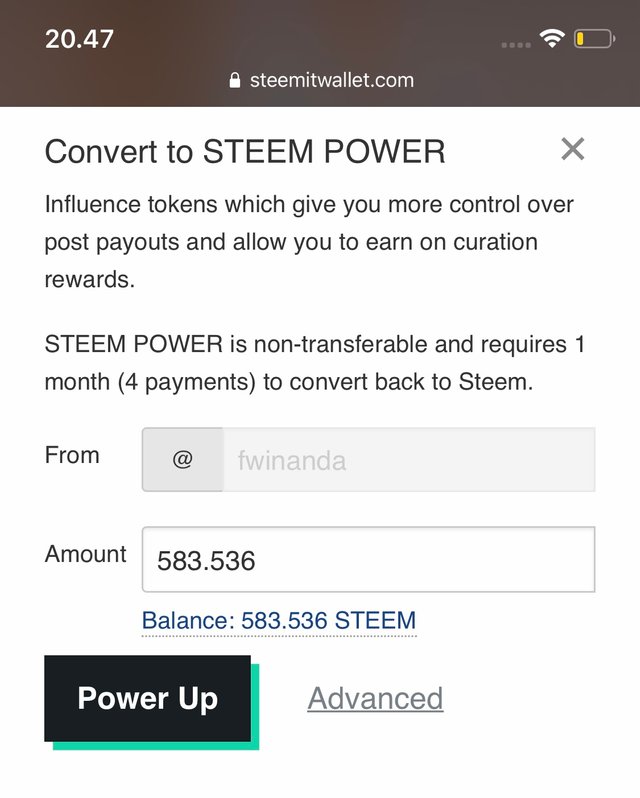 Amount of SP after power up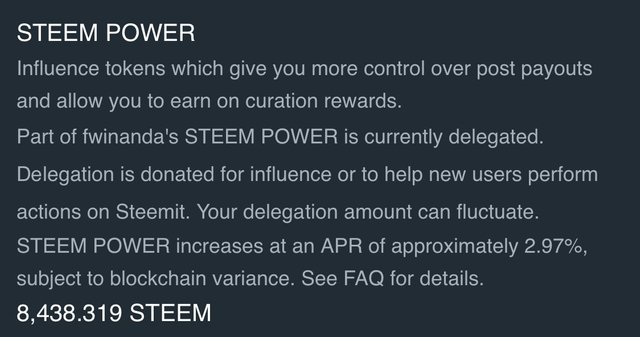 Proof of successful power up process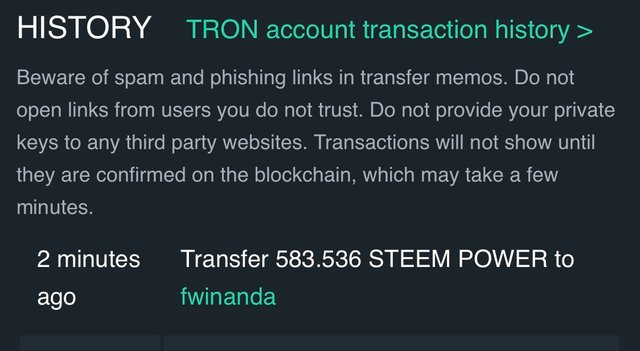 I hope that this post will motivate all of you to reach your dream to be successful on this platform. I never get tired of inviting all my fellow steemians to continue to actively write and display quality content then do power ups from the results obtained so that you and I are both passionate about achieving dreams and success on the steemit platform. Let's improve with initiatives to strengthen our steem power. Spirit!
I give my infinite thanks to the Steemit team, especially steemcurator01 steemcurator02 who has fully supported my dream until I succeeded in becoming a dolphin! And without the support of the Steemit team, I would not be able to be at this point. Since 6 months ago I have joined #club100. Fight against fight!!!!
See you in my next power up! Support #CLUB5050 #CLUB75 #CLUB100 ❤️
Special thanks to: @steemcurator01 @steemcurator02
Special mention : @ponpase @bangmimi @pojan @steem-database
Sincerely,