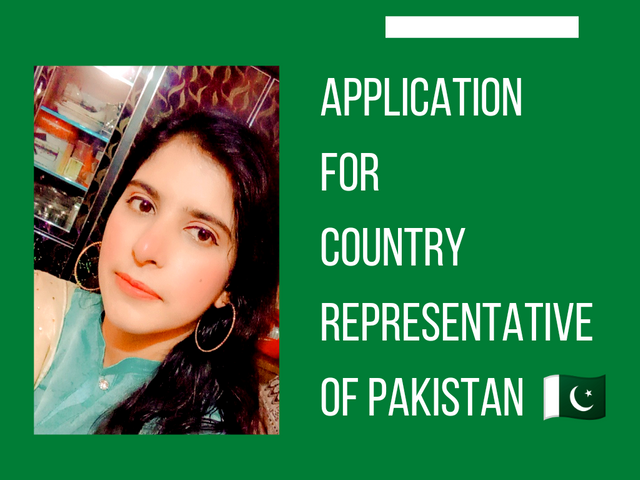 Aoa & Hello Everyone
Country representative is a huge responsibility for steemit users and I am excited to apply for this because I was waiting for it since last year when I joined steemit. I am working on steemit since last year, I help users on steemit as well as on other social media apps.
I was the first female promoter selected from Pakistan in promo seem (now Steem database) where I started my promotional work and encourage users by organizing different contests. Appreciating users' efforts by supporting them. It's the first time that I am applying for country representative and I wish I would meet all the eligibility criteria for selection.
Eligibility Criteria
---
active on the platform for at least the past 3 months
I am active from the date of joining steemit on 19 May 2021. I am actively commenting, posting, and organizing contests in different communities.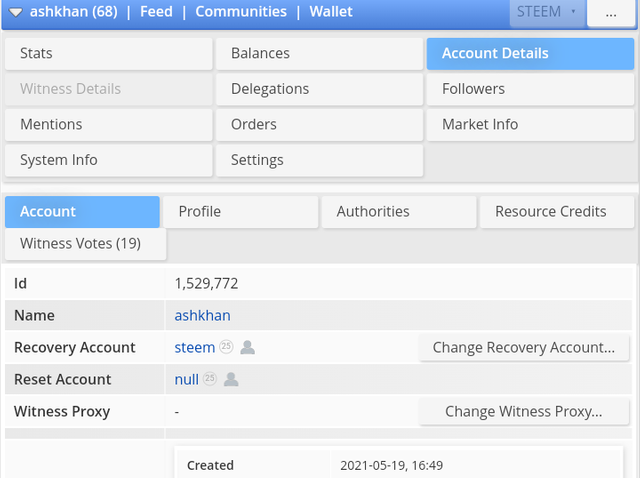 At least 1000 SP of their own (not delegated)
I have 5168 Steem power.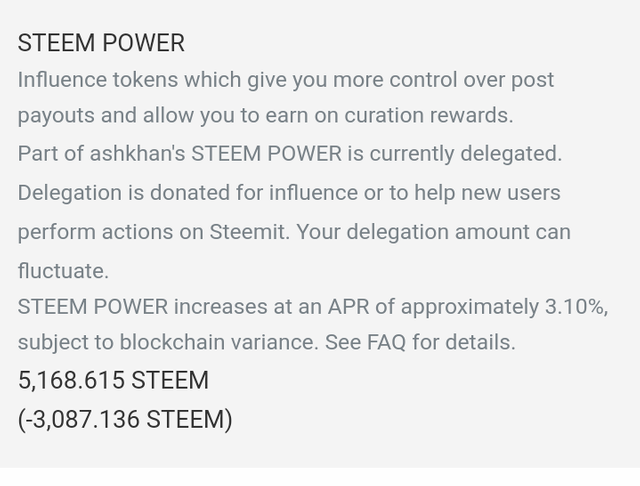 A reputation of at least 60
I have a 68.566 Reputation at present which I make in just one year journey on steemit.
Live permanently in the country they want to be a Country Rep for
I lived in Lahore, Pakistan.
Be fluent in the main language of the country they want to be a Country Rep for
Urdu is our national language and Alhamdulilah I am fluent in Urdu. I am also fluent in our provincial language; Punjabi (Province Punjab).
Have a CSI and voting pattern that demonstrates that they are already supporting other Steemians in the country they want to be a Country Rep for.
I have 16.2 Voting CSI. It's less because I was busy with exams last month and I didn't vote for many users. I always try to support good and unique content by voting them through my account.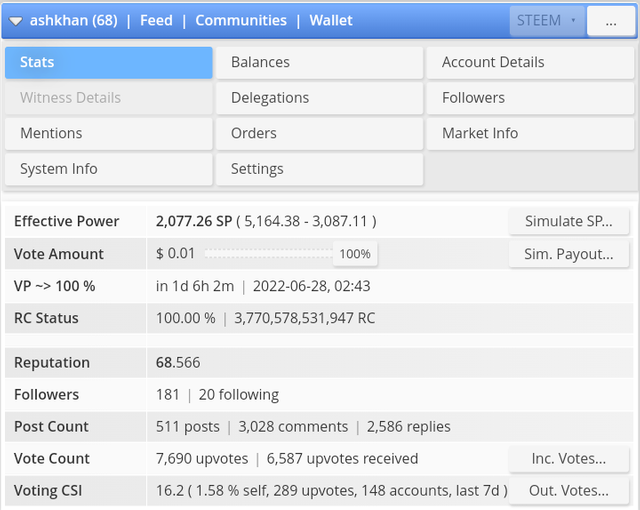 Why do you think you would make a good Country Representative.
I help users from day one in joining steemit as well as working on it. I mostly help needy students who are struggling to complete their studies and who aren't able to complete them due to the death of their parents or any other reason.

The most important thing which no one has done, I have created a Curation Account through which I support users from Pakistan and I delegate all my steem power to that account to support users from Pakistan.

I am working as a moderator in 3 communities Steem database, Steem infinity zone, and Steem studios. I also worked in the newcomer's community as a greeter and have curation experience through the Sc03 account. I have good experience of checking posts plagiarism, farming accounts and few accounts has been muted by me due to plagiarism. I can incredibly manage the duties of CR.

I support promotional activities by organizing contests, especially for Pakistani users in the Steem database and Steem infinity zone.

I have joined #club75 for more than 2 months. I support to power up and not support done power down.
Important Posts