Hello Promoters!
I am greatful to the lord for still been alive to share with you my promo activities just yesterday saturday 21 August , 2021 .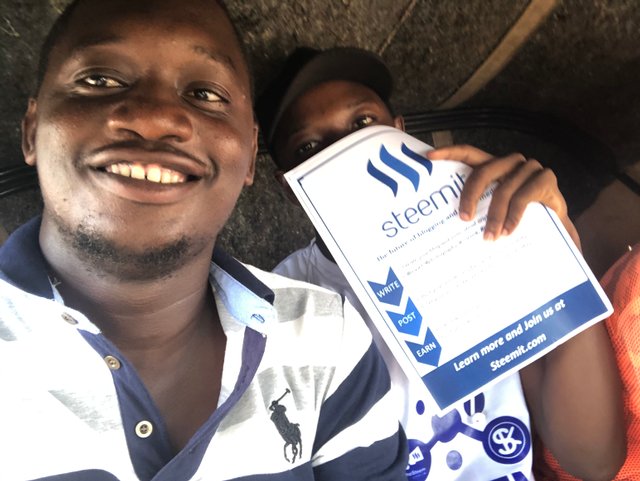 I decided to choose the street in Navrongo with more hawkers and tricycle on each saturday , and infact i was able to get so many contact which i am going to chat withfor their deep understanding of the work we do on steemit here.
I actually remember someone asked me what exactly am i getting from steemit , she asked if they pay me to bring someone on board like other networking companies do , she was supprise i was inly promoting the platform to get more users on board and change life , i was able to oet ehr undderstand how steemit works and why she has to join #, i shared with her some of my graphics that has my number , she called me when she got home and i am about to register her on steemit.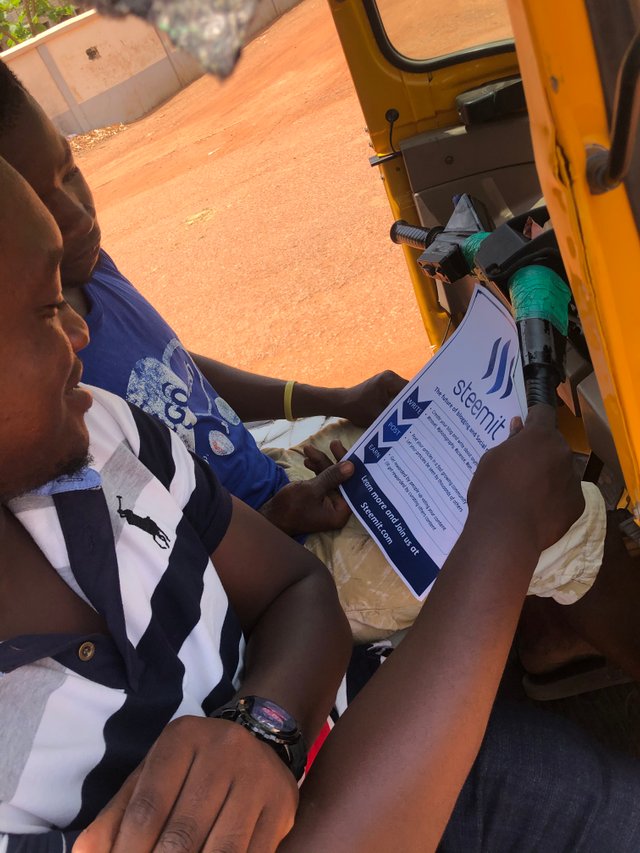 My Sond encounter was a tricycle driver who i convinced to get the steem promo flyer pasted on his tircycle and he agreed finnally , he told me he could read and write also so i shuld show himmthe way , actually that was his working time so what i did was to exchange contact with them and as the time i started writiing this post i had already started a conversation with him and i am sure of bringing them on board.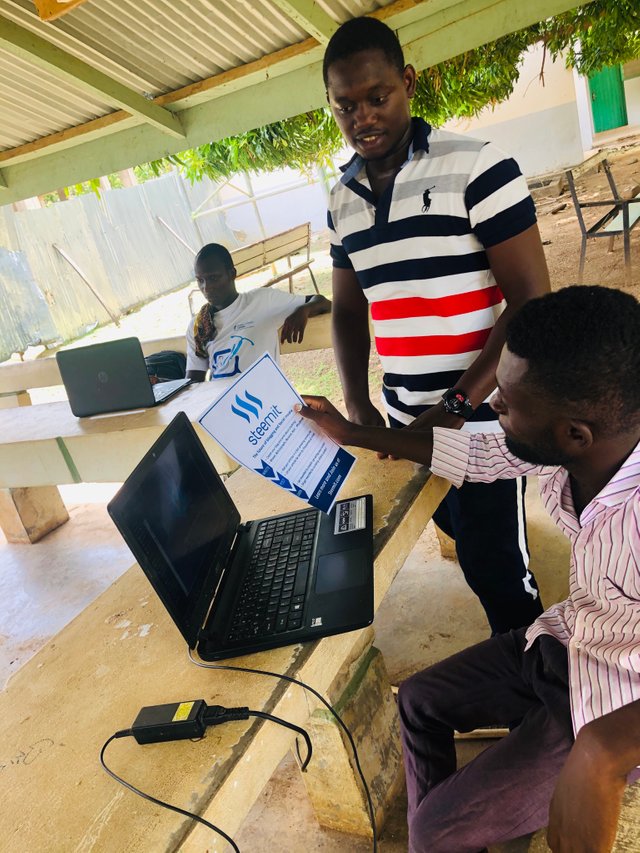 I also crushed with some collegues at the district office which i tried convincing them to join steemit but it seems they have tried some other online business where they were scmmed so they are kind of phobia to online stuff now , with y explanation and showing them some graphics i can see a green light one of them actually tested me that i should pass by his office and get him registered so i will pursue that on monday .
finally let me thank @arie.steem , @oppongk , @stephenkendal , @nattybongo ,@mcssam fort their great work in supporting steem promoters every time we share our content on the platform.
THANK YOU