Hi all, the commentary competition is back with you! We have a family community, let's discuss some family values.
Every unit of society has its own rules, there are many similarities and many differences.
What is the main rule in your family? For example, one of my main rules is to make up before going to bed if there are disagreements during the day. That way we go to bed always happy and satisfied, confident about the future. Dreams, by the way, are bright and joyful because of this!
Tell us what your family's main rule is in the comments to this post. Share your secrets of family happiness! That way we can learn from each other's positive experiences! The authors of the top three comments will each receive 1 Steem. We'll sum up the results on 6th July, after 18:00 UTC.
Good luck to everyone and have a great time!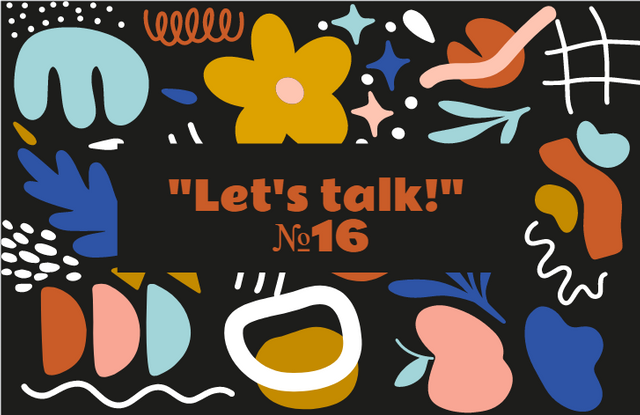 RU
Всем привет! Конкурс комментариев снова с вами! У нас семейное сообщество, давайте обсудим некоторые семейные ценности.
В каждой ячейке общества есть свои правила, есть много общего и много различий. Какое главное правило в вашей семье? Например, у меня одно из главных правил - обязательно мириться перед сном, если в течение дня возникли размолвки. Так мы ложимся спать всегда довольными и счастливыми, уверенными в завтрашнем дне. Сны, кстати, благодаря этому тоже бывает светлым и радостным!
Расскажите, какое главное правило в вашей семье, в комментариях к этому посту. Поделитесь своими секретами семейного счастья! Так мы сможем перенять положительный опыт друг друга! Авторы трех лучших комментариев получат по 1 Steem. Итоги подведем 6 июля, после 18:00 UTC.
Всем удачи и отличного настроения!