Hello everyone! This is the 13th comment contest. We decided to dedicate it to the financial side again.
Of course, after reading the question, you can answer generously: "Of course not! With a sweet paradise and in a hut!" But let's talk seriously: if a man makes expensive gifts, then most often he is well provided for, confident in himself and has found his place in life. If he has material wealth, then he can provide for his family, give his children a good education.
Or are we wrong here? And gifts may not be an indicator of material well-being? Can a man make expensive gifts on loan?
Let's talk! Write your opinion on one or all of these issues in the comments. We will summarize the results on June 2, after 18:00 UTC. The authors of the three best comments will receive 2 steem!
Good luck to everyone!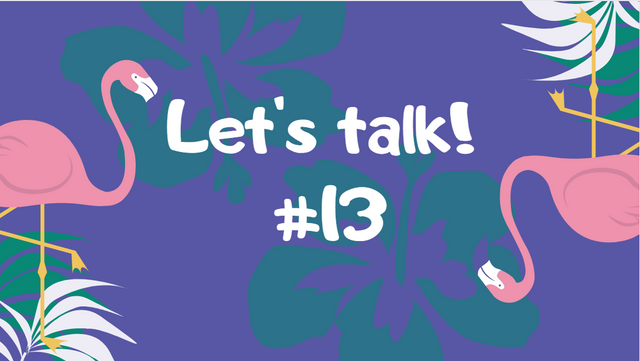 Всем привет! Это уже 13-й конкурс комментариев. Мы решили снова посвятить его финансовой стороне отношений.
Конечно, прочитав вопрос, можно ответить великодушно: "Естественно, нет! С милым рай и в шалаше!" Но давайте поговорим серьезно: если мужчина делает дорогие подарки, то чаще всего он хорошо обеспечен, уверен в себе и нашел свое место в жизни. Если у него есть материальный достаток, то он может обеспечить свою семью, дать детям хорошее образование.
Или здесь мы не правы? И подарки могут быть не показателем материального благосостояния? Мужчина же может делать дорогие подарки в долг?
Давайте поговорим! Пишите свое мнение по одному или всем этим вопросам в комментариях. Итоги подведем 2 июня, после 18:00 UTC. Авторы трех лучших комментариев получат по 2 steem!
Всем удачи!