Hello friends! The life of our community is developing rapidly and pleases with new colors, interesting posts and vivid photos!
We strive to make the community warm and cozy - just like home, only online. It is always interesting to look at the family experience of residents of different countries, and the Steemit platform allows you to do this like no other social network.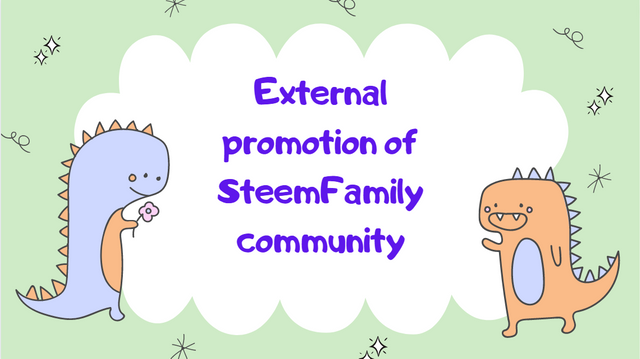 First of all, our dear moderators (@peachyladiva, @alena-vladi, @rabibulhasan71, @humaidi, @uzma4882, @makcl) try to make the life of the community friendly, they conduct various family contests, comment on the work of the participants. Thank you all very much!
For a cozy atmosphere, we expect each post to have at least 5 comments! Agree that Steemit is interesting not only to write, but also to read comments. Do you comment yourself? Wait for friends on your blog!
You will always find many interesting contests in the pinned posts! Please take part!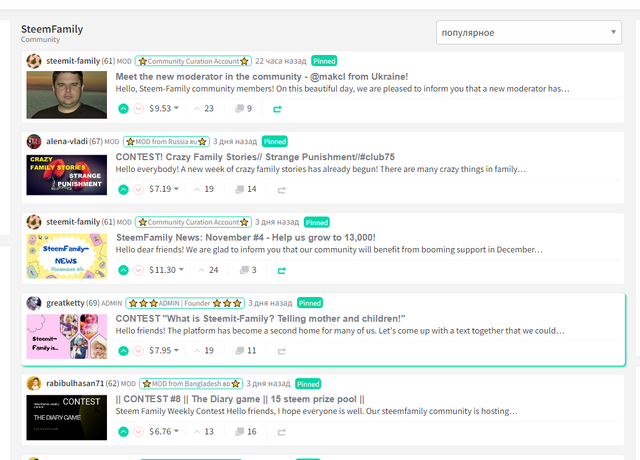 We invite all contributors to our community to join our telegram chat. There you can always meet, ask questions and get answers. The chat is very cozy, like the whole community!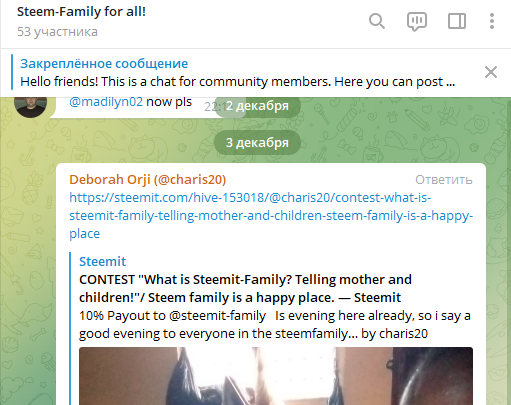 At the time of this writing, the channel has 53 members from different countries. English language. If you are an active author of the community, then rather join us in telegrams - https://t.me/steemfamily. We are always glad to see you!
We have certain plans to promote the steam-family community and the Steam platform in general, but for now we will not talk about everything. Please follow the news - all the fun is ahead!
Follow the news!