Hello everyone, it's New Year's Eve 2022. As they say in Russia, how you celebrate the New Year is how you spend it! Everyone tries to set the table with rich food and delicious drinks.
We invite you to share some photos of your New Year's Eve table. Maybe you would like to share a special dish? You can write about who cooked what, whether your children and grandchildren helped you, and who decorated the table and how.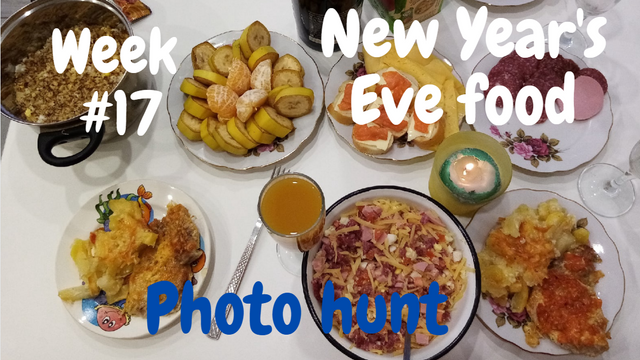 Dates: 01.01. - 08.01.
Mandatory conditions:
Post a photo in our community.
Provide a payment of 10% for @steemit-family.
Add a brief description of when and where the photo was taken, who is depicted on it (without plagiarism!).
Put tag #photohunt and tag of your country. If you adhere to the #Club5050, #Club75, or #Club100 rule, include these tags.
Invite two of your friends to participate in the contest via @.
Post the main picture and a link to your post in the comments (do not forget to attach the main photo to the link).
You can use one or more photos, but there can only be one post!
The authors of the five best works will receive 3 steem each. We will sum up the results after after 8 January (January 9 ог 10)!
Good luck to all!