---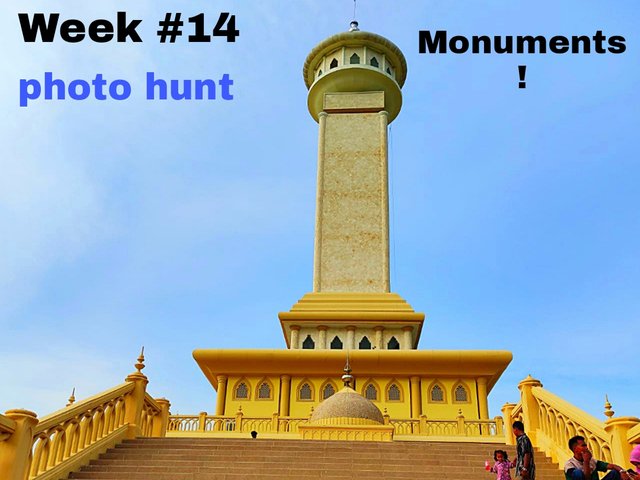 hello good evening friends, especially those in the steemit-family community, hope you are all in good health always, and always facilitated in all activities, and on this occasion I want to take part in the #14 week photo hunt contest held by
#steemit-family
community and this week's contest about Monuments! and I already have some photos of historical buildings that I remember the most.
---
---
---
Well friends, all of these buildings are buildings that have been built since 2007 after the tsunami occurred in Aceh-Indonesia, when the incident happened, the Acehnese people were very traumatized by the disaster incident and after that a stunami meusuim was built to be wary of aftershocks because this building is very large. and high and if there is a follow-up tsunami, the community can take shelter from the after-shocks.
This building is located at the tip of the island in Indonesia, precisely in the province of North Aceh between what is known as the Pasee Ocean Kingdom, and here Islam first entered Indonesia through sea trade routes, and this building is very close to Lancok Beach.
---
---
Not only that, this building is a memory for me, a fan for all Acehnese people when the tsunami disaster occurred in 2004, the Acehnese people were very miserable and very traumatized.
and I often visit this place and I also had time to capture some photos through the front side and back of the building, and now this place has become a tourist spot because the place is nice and suitable for taking pictures.
So, that's my contest on this occasion, and if anyone can please leave a comment below, and I also invite some friends to participate in the contest week #14 I invite @riska-amanda @rozi-pasee and @basyir01 I hope you can take part in this contest, good night and see you in the next post.

CC :
Keep Power Up and Delegate Steem Power for Community Support