Привет, стимитяи и стимитяйки.


I decided to do some photo hunting, or rather to participate in the contest "Photohunt!" week #14 by @steemit-family, because I regularly do photo hunting. As in the song - "I always carry a camera with me."
Решил и я позаниматься фотоохотой, а точнее поучаствовать в конкурсе "Photo hunt!" week #14 от @steemit-family, ведь фотоохотe я и так регулярно веду. Как в песне - "я всегда с собой ношу фотокамеру". Нескладушно, но так оно и есть.


Today I want to show the result of my hunting in Tsaritsyno. Tsaritsyno is a district in the south of Moscow. This is the palace and park palace, which was built for Catherine II. But something went wrong ...
now it's such an interesting place where you can walk and relax body and soul. It was here that I caught the gazebo "Temple of Ceres" in my photo lens. It is said that the gazebo was placed in the very place from which Catherine II watched the peasant women's games. I do not know what kind of plan these games were.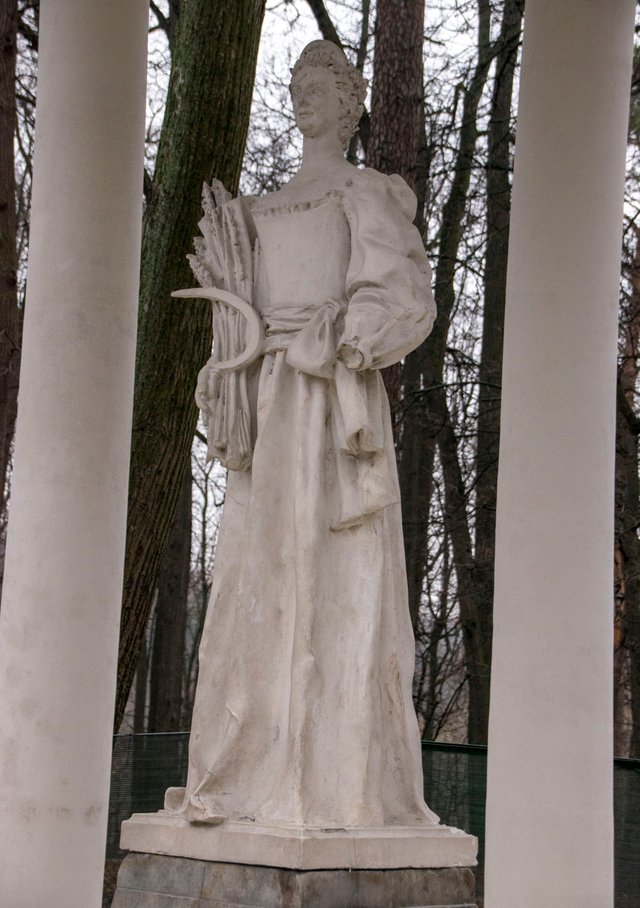 Сегодня я хочу показать результат своей такой охоты в Царицыно. Царицыно - это район на юге Москвы. Это дворцово-парковый дворец, который строился для Екатерины II. Но что-то пошло не так...
Сейчас это такое интересное место, где можно походить и отдохнуть душой и телом. Именно здесь я и поймал в свой фотообъектив беседку «Храм Цереры». Говорят, что беседка поставлена на том самом месте, с которого Екатерина II наблюдала за играми крестьянок. Уж какого плана были эти игры я не знаю.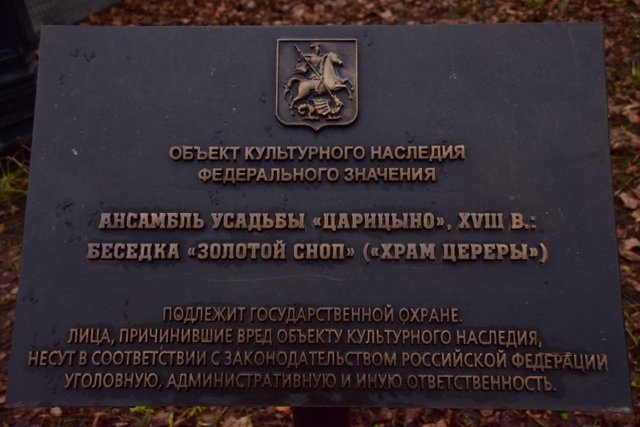 Ceres is the ancient Roman goddess of harvest and fertility, responsible for the growth and maturation of cereals and other plants, so to speak, the Supreme Agronomist.
Why did the architects of this park decide to put a gazebo specifically for the goddess Ceres? I can't say anything about it. I myself was surprised by this kind of gazebo.
Naturally, during the years of Soviet power, the gazebo suffered greatly, as did all similar monuments and structures throughout the USSR. It was restored only in 2007.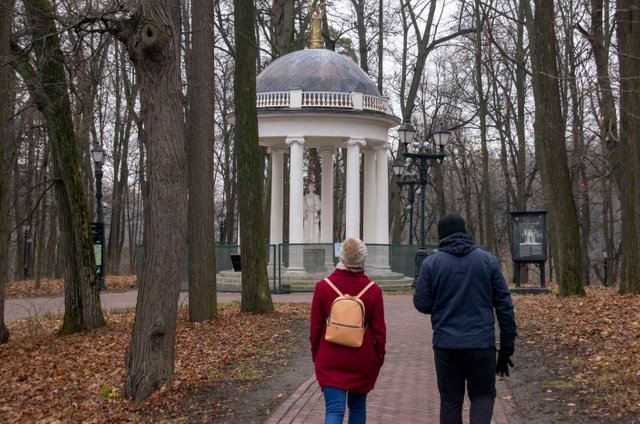 Церера — древнеримская богиня урожая и плодородия, ответственная за произрастание и созревание злаков и других растений, так сказать Верховный Агроном.
Почему решили поставить беседку именно Церере? Я не могу про это ничего сказать. Я сам был удивлен такому виду беседки.
Естественно за годы Советской Власти беседка сильно пострадали как и все подобные памятники и сооружения на всей территории СССР. Её реставрировали уже только в 2007 году.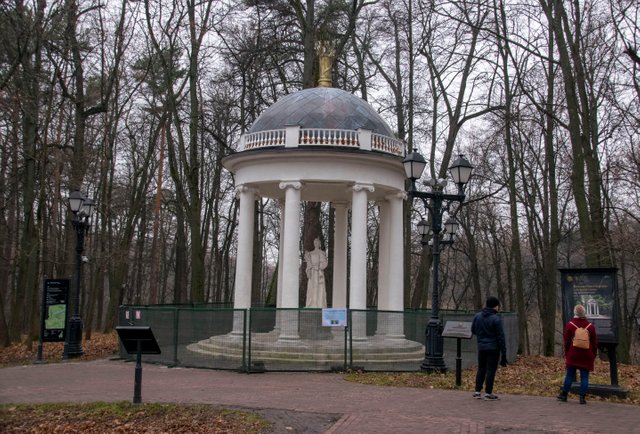 Have you, friends, been to Tsaritsyno? There are a lot of sculptures and monuments there.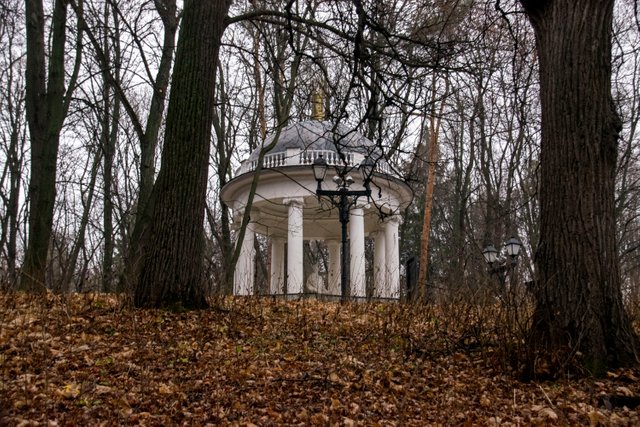 А вы, друзья, бывали в Царицыно? Там очень много скульптур и памятников.


---
Спасибо за внимание.
Всем желаю удачи!
И рад буду снова Вашему вниманию к моим постам.