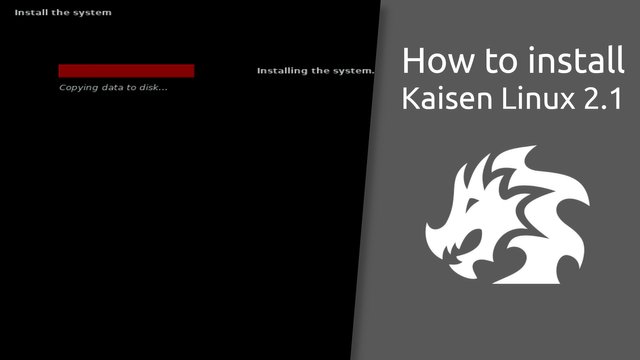 In this video, I am going to show how to install Kaisen Linux 2.1.
#linux #KaisenLinux #tutorial #opensource
https://www.ribalinux.pt
Latest video https://youtube.com/playlist?list=PLP6cPNfnmd-r51k7X-JlRNW8dz6ALst5g
Reddit https://www.reddit.com/r/Ribalinux/
Support the Channel on: Paypal https://www.paypal.com/paypalme/ribalinux
Patreon https://www.patreon.com/ribalinux
Subscribe Star https://www.subscribestar.com/ribalinux
Buy Me a Coffee http://ko-fi.com/A0383T5
Kaisen Linux is a distribution for IT professional based on the Debian GNU/Linux distribution. It is a complete operating system whose originality is to provide a set of tools dedicated to system administration and covering all the needs for diagnosing and dealing with faults or failures of an installed system and its components. The most important system tools are available. It is thus possible to modify the partitioning of hard disks, to save the data or the system, to repair the file system and to recover lost data, or to reactivate the boot manager, to carry out a deep formatting of a hard drive, diagnostics of networks at several levels and on many protocols, creation and management of PKI, virtualization, automation, containerization, network lab with GNS3 and many others!
Kaisen Linux also integrates a good number of wifi/video/sound and bluetooth drivers in addition to those contained in the kernel to provide improved hardware support and ensuring that you do not have to install anything more after installation. You can start the live distribution, as well as install it on your computer. ISO manages the BIOS / UEFI in 64bits. The live, contains a "toram" mode allowing to load the whole live system in the RAM memory of the machine, allowing you to save a USB port (useful for example for computers having only two USB ports and which you need of these two ports)! You will understand, this distribution is designed to meet the maximum of possible needs!
Home Page
https://kaisenlinux.org/
PLEASE SUBSCRIBE AND FOLLOW ME ON TWITTER OR FACEBOOK!! IF YOU CAN PLEASE SUPPORT THE CHANNEL ON PATREON
Reddit
https://www.reddit.com/r/Ribalinux/
Patreon
https://www.patreon.com/ribalinux
Twitter
https://twitter.com/ribalinux
Blogger
http://ribalinux.blogspot.pt/