Let's Help Steemit true Bloggers come out on the Surface and Show the Real Quality. Who is the Best Strategy Maker on the Topic "What mesures we can take on Steemit, so Plagiarism Stops"...?
Do we have some intelligent solutions?
How can we motivate users not to "Copy Paste"?
What can we do ?
Everyone can take part in the Competition. It is important that we help Steemit Community to be cleaned of Plagiarism and in that way real original blogs will be valued.
Let's do the job and make Steemit Content that:
= Will be valued, Will be Original, Will be Clean
= Let's do it in Original Way through sending Your Strategy Blogs about Stopping plagiarism and in that way
= Let's Gather all different bloggers
= Let's Gather bloggers writing on different topics sport, life, blockchain, love, health, art, other...)
= Let's do it through Real Strategy Blog by stressing the most important things for Steemit to be Free of Plagiarism & be Full of Nice Content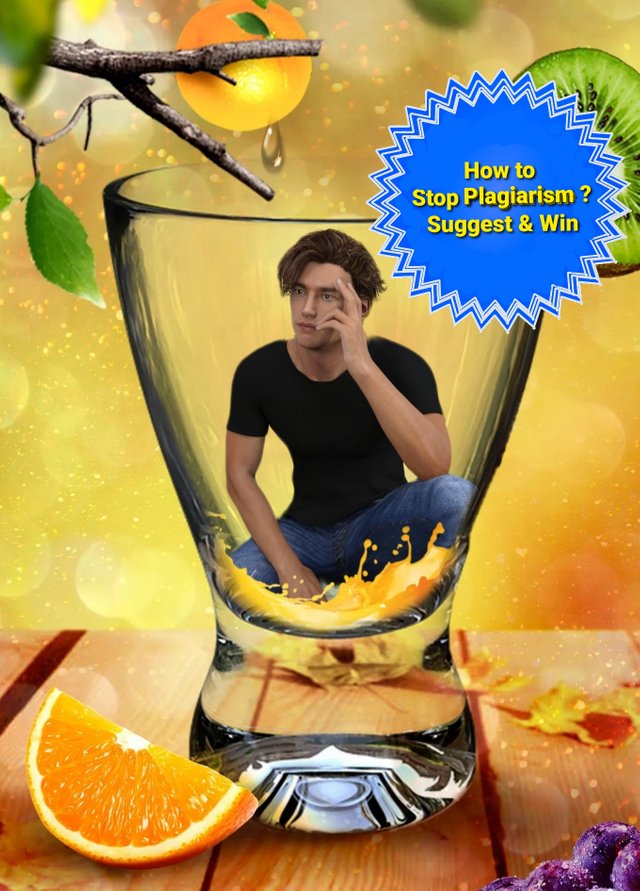 Photo help by Shutterstock
Stop plagiarism Strategy Blog is a Contest that has to contribute to making Steemit a perfect place for writing for every person that wants to write. Let's make Clean content by stressing what we need to do through writing a Blog named "My Strategy for Stopping plagiarism on Steemit".
Competition Conditions
Every Steemit Blogger can take part in the "Stop Plagiarism Poem" Contest
Write an Unique Stop Plagiarism Strategy Blog
Do it in a Shape, You think it is Best
Do it in a Shape, You think it is Original
It will be great if post looks well designed
Post should be in English
Post Your post with "Stop Plagiarism Strategy Blog" link as comment in this post
Post Your post in Steem schools Community https://steemit.com/trending/hive-152587
Resteem Your post on Your Wall
Follow Twitter @hrepublicmk
Follow me on Steemit @tatjanastan
Register on the Steem Schools Discord Channel https://discord.com/invite/q9VEn5n
The person that writes the most "Strategy for Stopping Plagiarism on Steemit" wins the first place,
the person that has less than the First is Second, the person that has less than the second will be third
Rewarding System
The competition lasts for 9 days
Winner
1st Place 25 Steem
2nd Place 15 Steem
3rd Place 10 Steem
Entries can be sent by Everybody
###Entries
= @deprado1999
https://steemit.com/hive-152587/@daprado1999/my-strategy-for-stopping-plagiarism-on-steemit-by-daprado1999
= @mustaphaissah
https://steemit.com/hive-152587/@mustaphaissah/club5050-my-strategy-for-stopping-plagiarism-on-steemit-by-mustaphaissah
= @tayetaiwo
https://steemit.com/hive-152587/@tayetaiwo/poetry-stop-plagiarism-on-steemit-by-tayetaiwo
Let the Best Wins
I want to thank to all Steemians that helped Steemit become a Blog with a lot of excellent content and least possible plagiarism as well as through Steemit heroes:
Community Mosquito Squishers
https://steemit.com/created/hive-108572
@endingplagiarism
@xpilar
@steemchiller
@the-gorilla
@steemcurator01
@steemcurator02
@xheldal
@enki
Let's Steem On...Steemit Perfection of Blogging