---

Hi Steemian's
Time has passed and now the steemit engagement challenge season 3 contest has entered its 2nd week, I congratulate the winners in week 1 season 3. Hopefully we will continue to be enthusiastic and active and productive in sharing quality content on the steemit platform our favorite together.
This is me @sailawana from Indonesia, warm greetings to all team stars of steem community , this is my first post here and for self-introduction I have included the achievement link 1 in end of this post. My presence today is a form of participation in the *** Steemit engagement challenge season 3 week 2*** contest which was held in the stars of steem community. The contest theme is really interesting which is about color palettes
On this occasion I will also invite my great steemian friends to join this contest, @nadiaturrina @pecintabunga20 @patjwell @dhafwa @kawsar @liasteem.
There are many color palettes that can be combined, according to taste. a harmonious mix of colors will produce a beautiful design and color harmonization in view both in the outfit and interior design, namely residential decoration.
In this contest I feel very happy and challenged to mix and match color groups from the color palettes that have been determined. Especially as a homedecorlovers I often learn how to decorate a room by looking for inspiration from color palettes
My contribution to the contest this time is more to display my home decor using the Color Palettes Group, although in the contest it is also required to apply color palettes in the outfit. But my main focus this time is on the appearance of home decorations
I have 3 color palettes to choose from:
1. Color Palettes Love and Hate
---

color palettes love and hate
The colors in the love and hate color palettes I try to show on my home decor by combining and combining decoration items and colors that match or are similar to the love and hate color palette
The black color appears on the walls of the room which is the wallpaper, as well as the use of black chairs and benches and flower vases and black mugs, while I put the gray color on the cushion cover. The red color appears on the round pillow, and artificial flowers***. There is also a cellphone with a maroon colored case and an additional pink cushion pillow.
---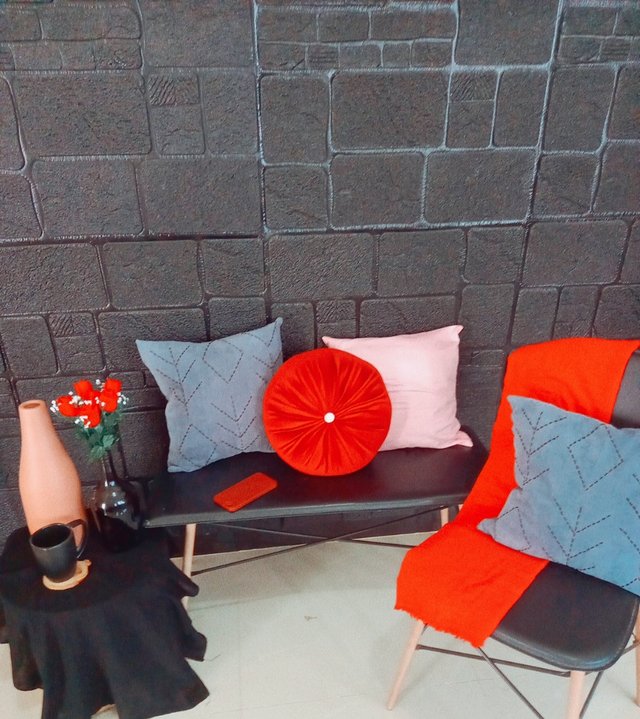 decorate my house using love and hate color palettes
I myself used a simple red gamis out fit with a plain black hood combined.
---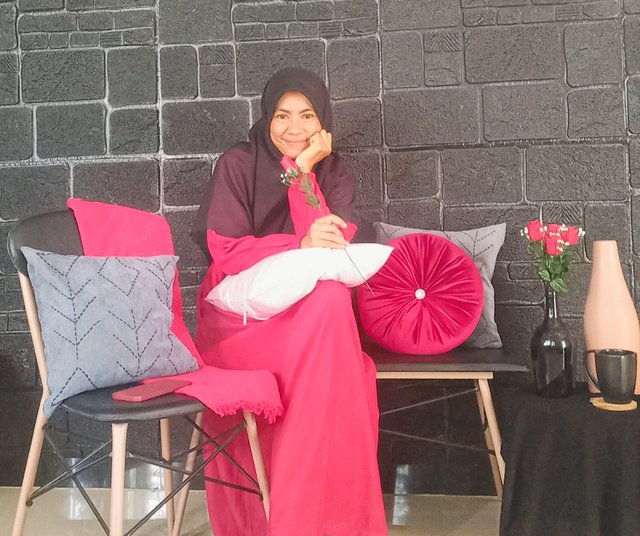 outfit me and decorating my house with love and hate color palettes
2 Color Palettes Steemit
---

*color palettes steemit
The dominant steemit color with green, tosca and black, I tried to apply to my home decor. Because I don't have a color out fit like that, so I only show my home decor for this steemit color palette.
---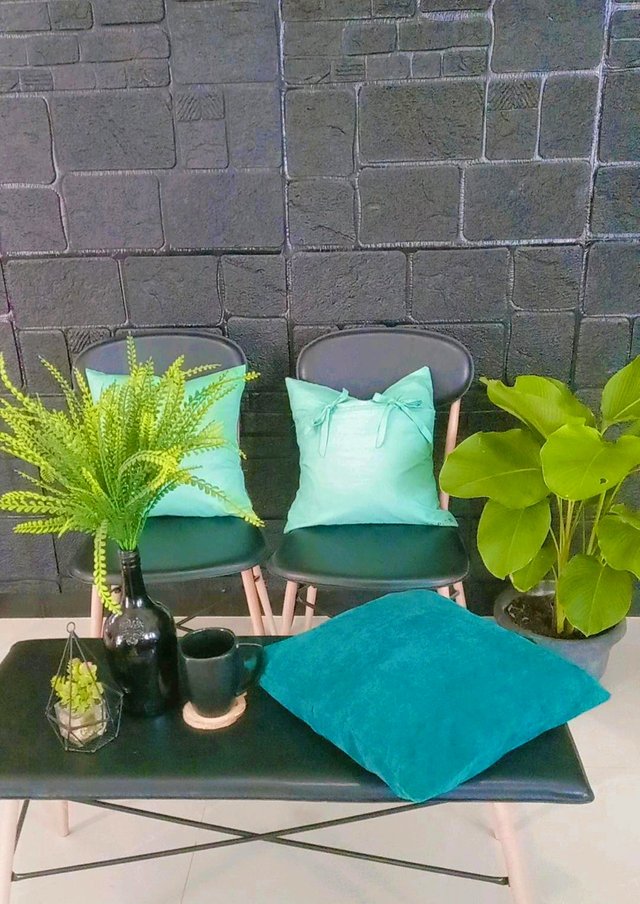 decorate my house using steemit color palettes
I show the Tosca color on the cushion cover and I present the green color through green plants. The black color can be seen on the background wall that uses black wallpaper and the chairs are also black.
3. Nature's Color Palette
---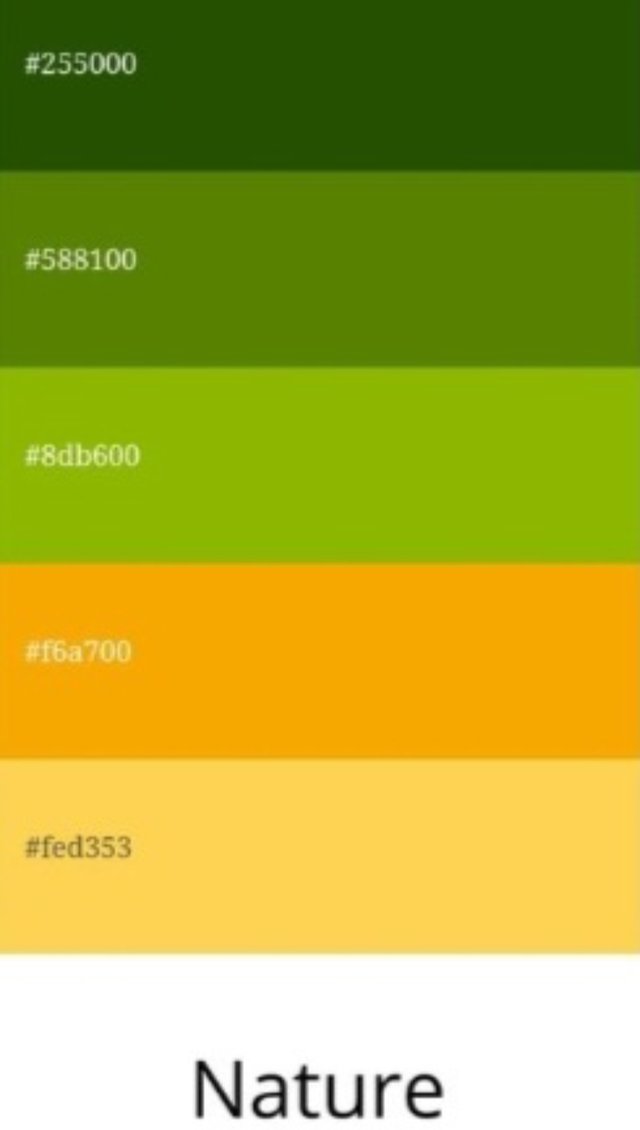 color palettes nature
Nature color is my favorite color because I really like the colors there. For my home decor, I display green on the sofa and curtains, as well as on the living plants that I display. While the yellow color I present through the sofa cushion cover and on artificial flowers and throw blanket which I use as decoration items.
---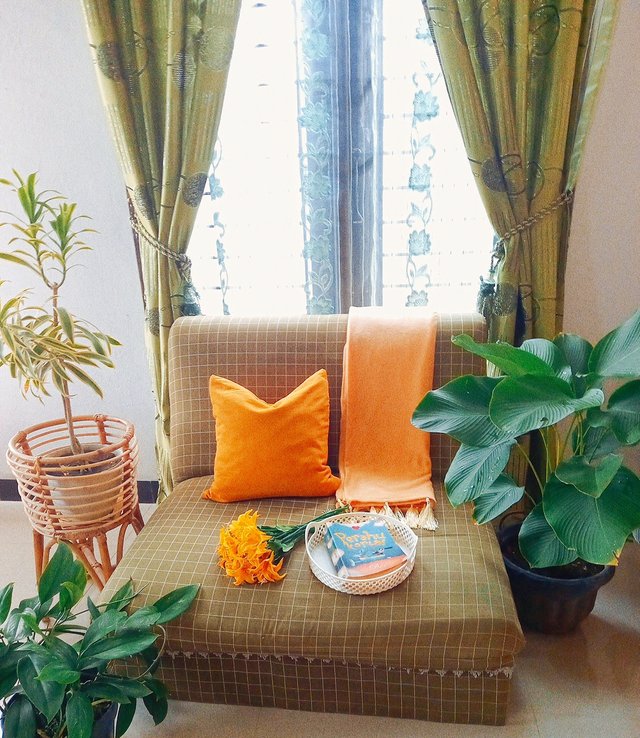 decorate my house using nature color palettes
For the outfit I used a yellow shirt and a matching hijab. I have a hard time showing the outfit I'm wearing because I'm alone at home and can only take selfie photos.
---

my home decor and outfit
That's how the color palettes I chose and I designed and displayed through my home decor with a little out of my fit look there too. I hope that my post can inspire and be accepted in this contest
Thank you for those who have read my post as well as those who have been willing to comment, and support, good luck to all
Warm Regards,