---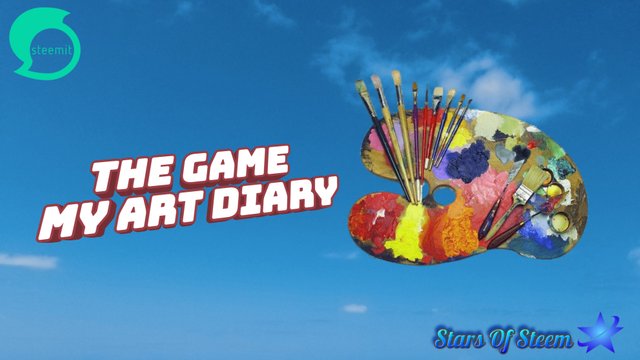 ---
My Art Diary es la nueva propuesta comunitaria que nace a partir de la iniciativa "THE DIARY GAME" de @steemitblog, solo que en este caso los artistas o artesanos podrán contarnos específicamente sobre el arte que realizaron durante el día.
Algunos ejemplos de lo que puedes publicar: un ensayo, una presentación, una obra o manualidad que realizaste, pintura o diseño que elaboraste durante el día, algún graffiti o arte de calle, si llegaste ir a una exposición de artes, tocando tu instrumento...
---
La clasificación del arte es muy amplia, por acá te dejamos las diferentes modalidades con las que puedes participar en el "My Art Diary":
1- Arquitectura. Obras arquitectónicas.
2- Escultura y Medio Artesanal. Incluye artesanías, alfarería, joyerías o orfebrería, cereria.
3- Artes Visuales. Incluye la pintura, el dibujo, la ilustración, el diseño gráfico o digital, publicidad y el grabado.
4- Música. Incluye canto, instrumentos, producción musical...
5- Literatura. Incluye composición escrita como poesía, cuentos e historias.
6- Artes Escénicas. Incluye el teatro, la danza o baile, la mímica, el maquillaje, y el circo.
7- Fotografía.
8- Cinematógrafica. Incluye la actuación, la televisión, la edición.
9- Arte culinario. Gastronomía.
10- Confecciones textiles artisticas. Incluye creaciones textiles, la moda, tintorería.
11- La animación. las historietas y los videojuegos.
12- Arte de calle. Incluyen los grafitis y tatuajes.
13- Oficios Artísticos. Incluye carpintería, herrería, tapicería, ebanista (produce todo tipo de muebles), perfumería.
14- Manualidades. Consideramos que es un arte realizar obras con material reciclable.
---
Criterios para participar en "My Art Diary":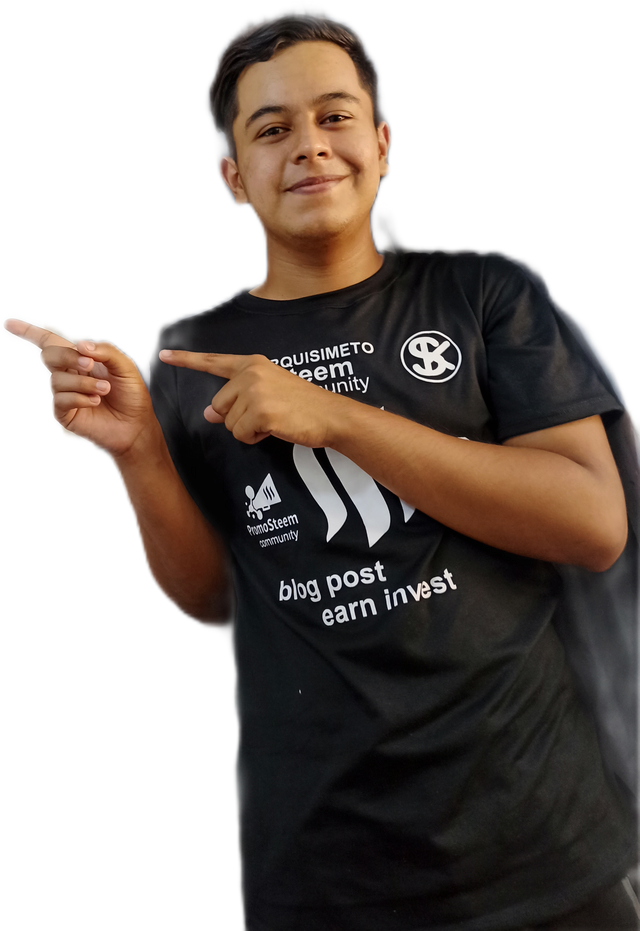 "My Art Diary" está abierto para toda la plataforma Steemit, tu participación debe ser publicada en la comunidad "Stars Of Steem".

La publicación puede ser realizada en cualquier idioma.

El título de las publicaciones de "MY ART DIARY" debe ser en el siguiente orden: The Game: My Art Diary / FECHA (incluyendo día, mes y año) / EL NOMBRE QUE DESEES COLOCARLE A TU PUBLICACIÓN.

Las publicaciones de mi diario de arte deben tratar sobre sus actividades de la vida diaria que tengan referencia en alguna de las clasificaciones de arte ya mencionadas.

Deben contener un mínimo de 300 palabras, sin exceder en la introducción, saludo y/o conclusión.

Debe poseer 3 fotografías o imágenes como mínimo que sean originales y exclusivas para steem (#steemexclusive).

¡IMPORTANTE! Debes estar participando activamente en #club5050 y así estar formando parte del crecimiento de Steemit y Steem. Sí deseas saber como realizarlo, ve a este link.

Al ordenar tu publicación, realiza párrafos de 8 líneas seguido por la fotografía referente a lo antes mencionado, hacerlo de forma congruente y dejando espacio entre párrafos, de esta forma la publicación será agradable al lector.
---
Está es una oportunidad para crecer como comunidad y equilibrar la actividad de la misma, sé creativo y original. Tampoco olvides comentar, votar, dar reesteem a tus publicaciones favoritas, apoyando a otros usuarios que también son artistas o artesanos. Seamos garantes del éxito de Steemit realizando buenas publicaciones que brillen e inspiren.
Vamos por más!
---

Si quieres aportar al crecimiento de la comunidad, lo puedes hacer:
---

Stars Of Steem ¡Un universo donde puedes deslumbrar como la estrella que eres!.
---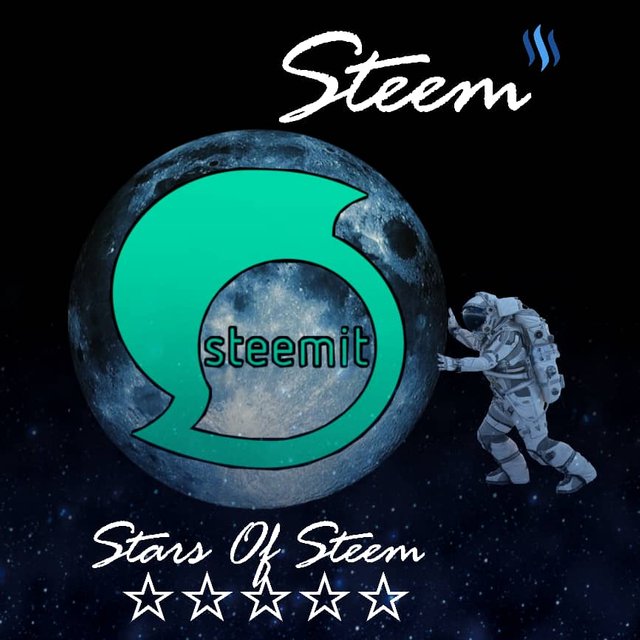 VEN A FORMAR PARTE DE
"STARS OF STEEM."
"Eres una estrella para Steemit."
Discord⭐: https://discord.gg/SB5rEwuQch
Instagram / Twitter: @starsofsteem

---