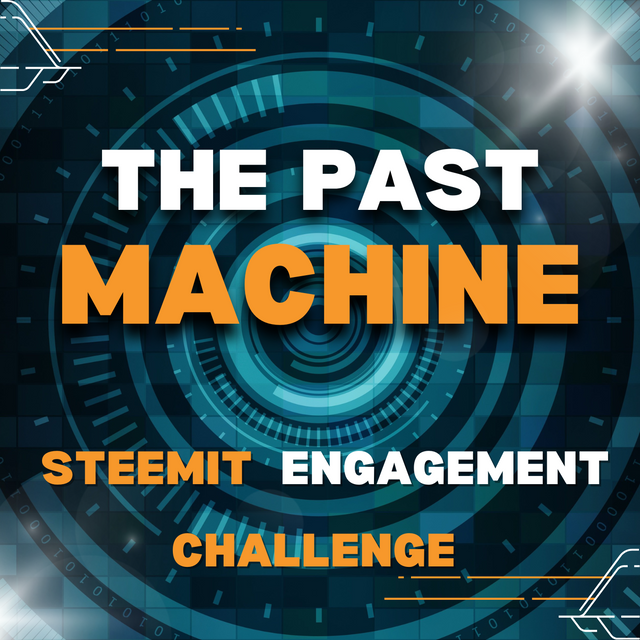 Canva
Greetings friends
I am here to participate in the engagement challenge which has been published by stars of steem community friends and I will share what I do if I have the opportunity to go to the past.
Past is such a part of our life in which we live a lot of happy moments, beautiful memories, made some mistakes, and many more. I have also an astonishing past but I have also done some mistakes and I will always regret them. This changed my goals in life and dreams too.
In past, I have also made some mistakes and if someone gives me the opportunity then I want to change them. I wanted to go to the past and change those habits or things that I still regret. I will fix my mistakes and live a life in which I dreamed to be led.
I want to go back to my college days when I got admission to our city college. It was the time when I start watching TV all the time and paying less. At that time, I start thinking that I will study for some time and I will get good grades on final exams (even almost without studying).
I have beautiful friends on that in my college life and I want to meet them again as we spend time before. I would like to enjoy those days with friends and I want to study like a hardworking student that I didn't regret again in my life.
I would like to go back to my college days when I make some mistakes that affect my future life. I want to change my concepts about studies as we didn't pay much attention to clearing concepts but just read the things for sake of getting good marks.
Some of the things that happen in my life that I couldn't change now and I have regret on them all my life. But few things which I would like to change because they are still improved by continuous try.
What year would you travel to?
As I earlier share that I would like to go back to my college days from when I started making mistakes. Now I am doing DPT (Doctor of physical therapy), in 3rd year. I want to go back 5 years to 2017 when I got admission to college on a scholarship.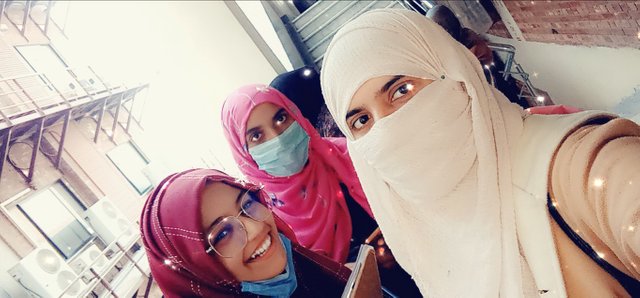 My university life
This was the start of my life when I think I can anything in a short period. So, I would have the power to drive that past machine, I would like to travel to 2017, the years of mistakes for me. I would like to travel that year and change my habits and thoughts at that time.
Many mistakes and wrong habits develop in college life. I would like to change them because some things I can still improve. The first that occurred due to my mistakes was the weakening of eyesight. I remember that when I didn't get a seat in Infront of the class and I have sit on the back chair.
I was looking at the whiteboard but the words were blurred for me and I didn't see them properly. This happened because when I get time I start watching TV and at that time we first buy the cable connection for our TV. I start watching Indian and Pakistani dreams all day and at night too even sitting too close to the TV.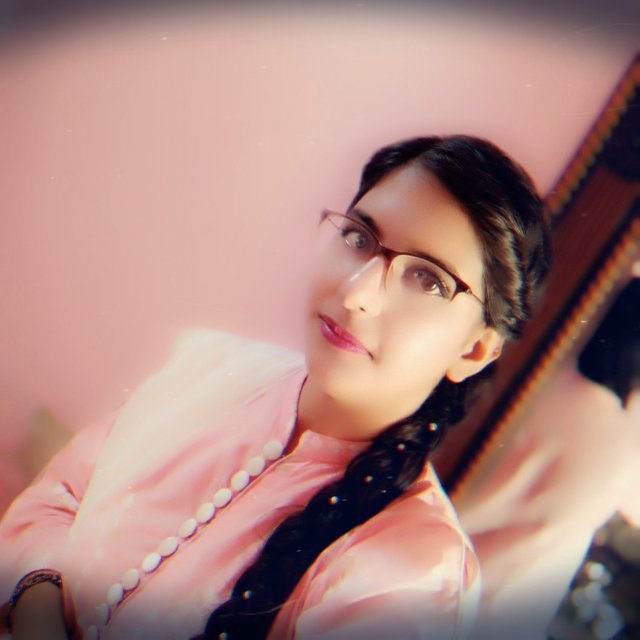 Me while wearing glasses
Then my sister took me to the doctor and they said, my eye side is weak and I need to put on glasses to see everything clearly, to reduce that weekend's eyesight. I felt bad that day and my sister also scolded me that why I watch TV all the time which leads to weak eyesight.
They asked to wear glasses all the time so that this 0.5 weak eyesight becomes 0 again. But I didn't pay attention to his advice. I continue watching TV which lead to weak my eyesight until 1.50 and I was the first child in our family who wore glasses from an early age. I think I would change that time, I put away these glasses and don't wear them again.
The second thing which happens was a lack of study due to watching TV at home and playing with friends during college time. Due to this, I get less marks in final exams. I didn't get top marks in my class as I topped from childhood in each class. But I couldn't achieve this in college.
Due to getting fewer grades in first-year exams, I couldn't get admission to medical college as they need 90 or 92% marks and I have only 85% marks which happen due to my mistakes. I will always regret that time that this all happens due to my mistakes. I couldn't achieve my father and my elder sister's dream to become a medicine doctors. This was my childhood dream too.
I would like to go past that I would change my habit of watching TV, concentrate on my studies only, clear my concepts about our syllabus, and fulfill the dream of my father and mine too. I would like to change this and then get rid of my glasses which irritate me too much now.
As I couldn't even watch a person's face properly sitting a few meters distance from me. I want to change many things but these are the 2 important things that I want to change as they changed my life, dreams, and goals.
Life is the name of changing things each day some changes are beneficial for us and some take our life into hell. We just need to get rid of our bad habits on time so that we didn't regret them in our whole life. If I would change these things in my life then I will spend my dream life and didn't get weak eyesight which causes a lot of problems for me now.
I would like to invite my friends @uzma4882, @eliany, @goodybest, and @gracelon to participate in this engagement challenge and share their thoughts about past times.