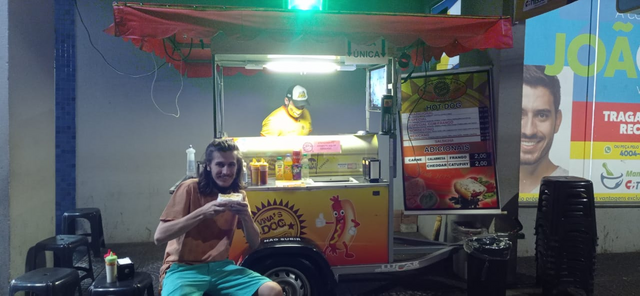 Hi everybody.
Today's post is for the contest:
Promote your favorite street food Restaurant contest.
Organized by: @steemitfoods
Here my entrance eating at Vinas
I think we arrived very early today, I was very hungry. So we had to wait, we sent a message on whats for lunch and he said it was coming.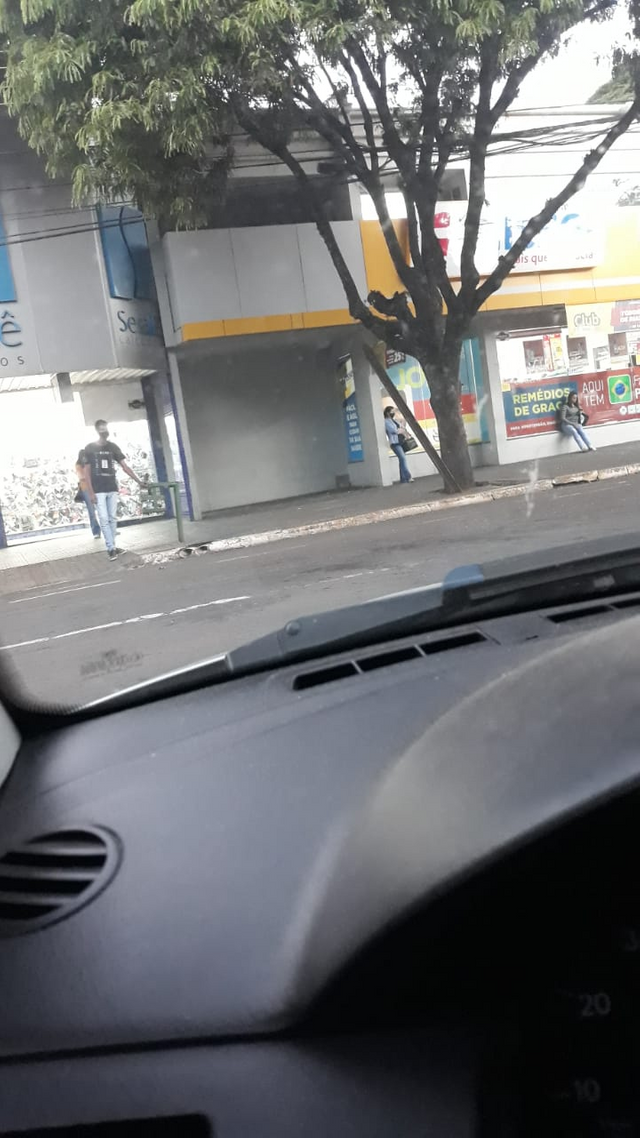 But a few minutes later, there he was, arriving with his hot dog cart along with his van.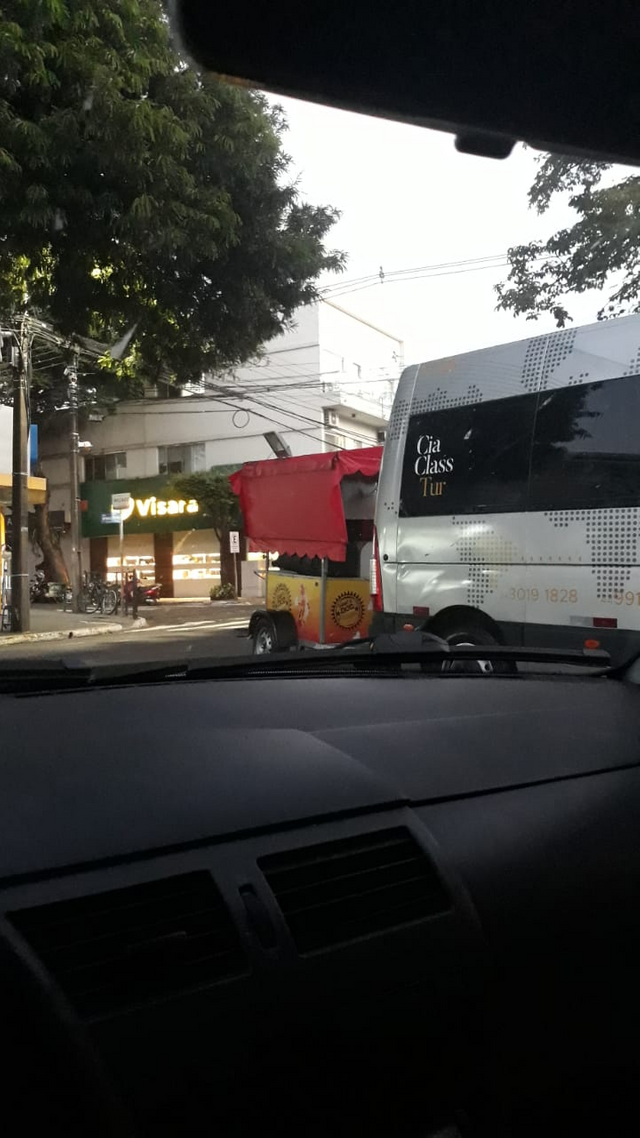 We waited for him to assemble, after all he still had to prepare snacks, spices and condiments.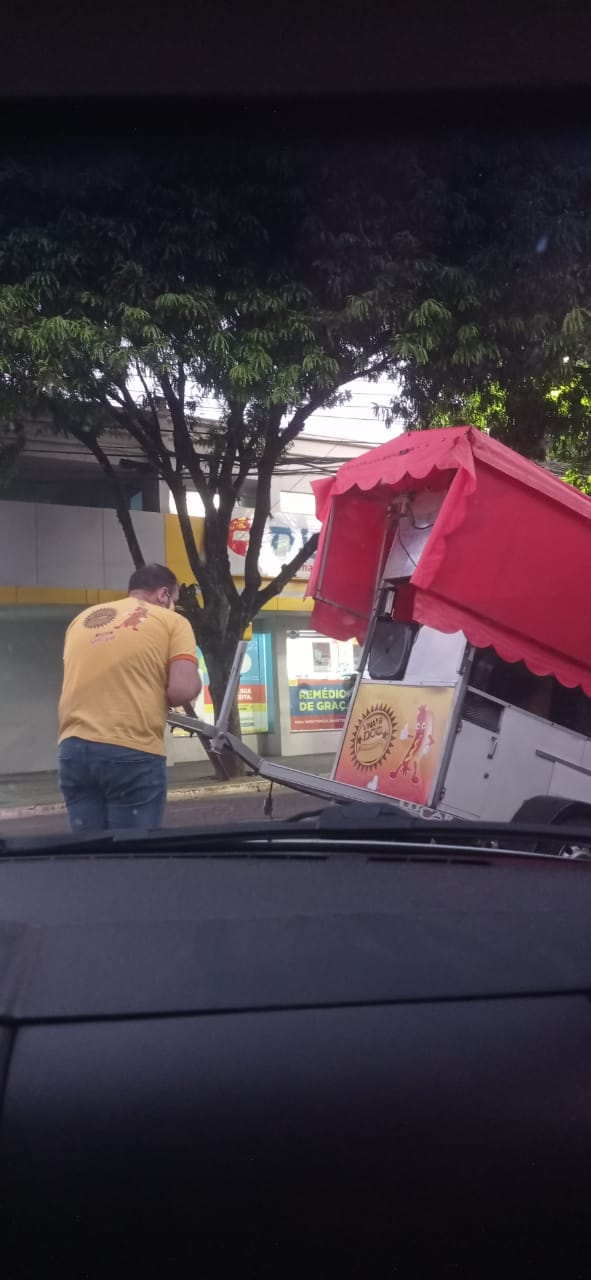 When everything was ready, the day had already darkened, so maybe the next photos will be a little darker, but believe me, you can see by the hair is the same as in previous posts by SteemFoods. This hair is getting a lot of attention, I need to cut it, haha.
The menu and prices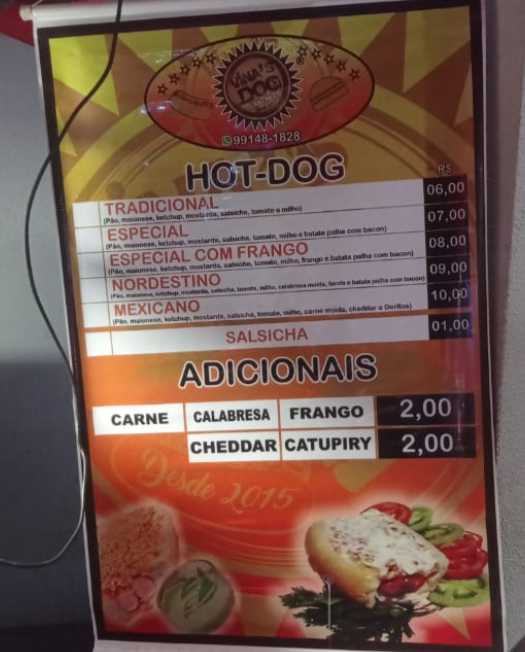 Now I will need a long paragraph to explain to you the price wonder of this street restaurant.
Traditional costs only R $ 6.00. Generally, in the simplest places, you will pay twice R $ 12.00.
And detail that from the Special snack of R $ 7.00 comes bacon together. What is rare when you pay less than R $ 15.00. At least I have never seen anywhere else, when you want an x-bacon you will spend around R $ 18.00.
The cost benefit is the best I've seen in the last few years, and look, I prefer to eat in these street cars.
The owner has a name similar to mine, my name is Eduardo and his name is Carlos Eduardo.
But I couldn't finish the photo shoot without taking a close-up shot, with me and the snack, so there you go, me, my Special along with a garlic sauce (very tasty by the way, and one day I want to do to show you).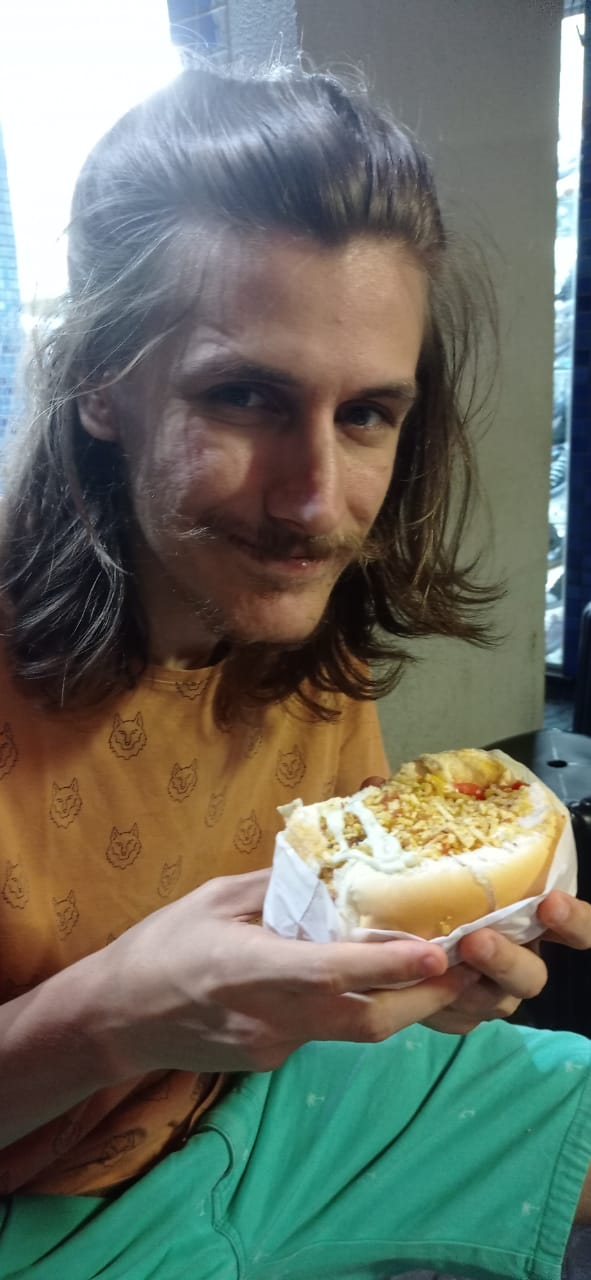 Why this street food restaurant is your favorite?
It has 3 points that I think are important when eating somewhere.
Price. Obviously, price is very important, we always try to eat in places where there is a good cost benefit. And here I can easily guarantee that it is the best in the city, and without fear of claiming the best value for money in the region. You can walk around the cities within a radius of more than 100km that I believe we will not find a snack that mixes price, size and quantity of ingredients in such a proportional way.

Service. Carlos Eduardo's attention to customers is very important and that makes all the difference. You want to eat and you want the person who will serve you to be polite and non-invasive, and that is what he proposes to do. It lets you relax and enjoy your food peacefully, but it is also there for a pleasant chat. Always ready to assist you.

Flavor. The ingredient that makes the customer return most of the time is the taste. When you are eating and can feel that it was worth sitting, waiting and enjoying that snack. The sauces are also very tasty, in addition to the garlic sauce that I mentioned above, there is also a rib sauce that for those who like a stronger flavor is very worthwhile.
If you come to Brazil do not miss the opportunity to visit and eat here.
Location
I don't know how to use What3Words, but I tried to link the place, I don't know if there is a way to customize it, but this is the address.
https://w3w.co/awfulness.offend.peered
However, to make it easier I will put some images that will help you know where it is, the address is Av. Souza Naves, 550 b - Centro; City: Cianorte; State: Paraná; Country Brazil.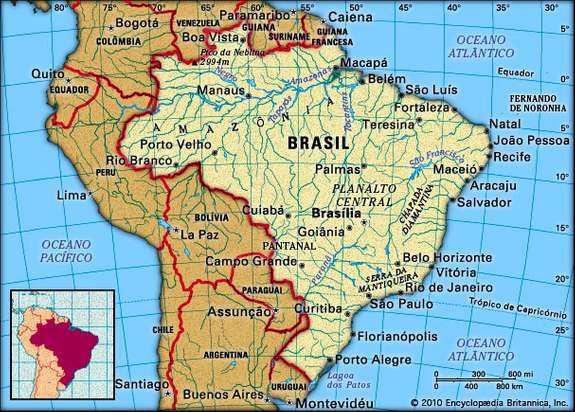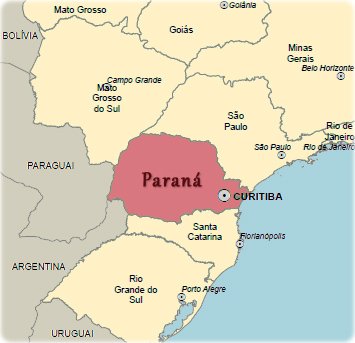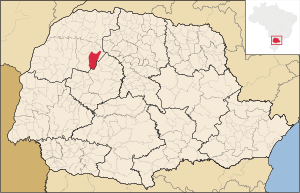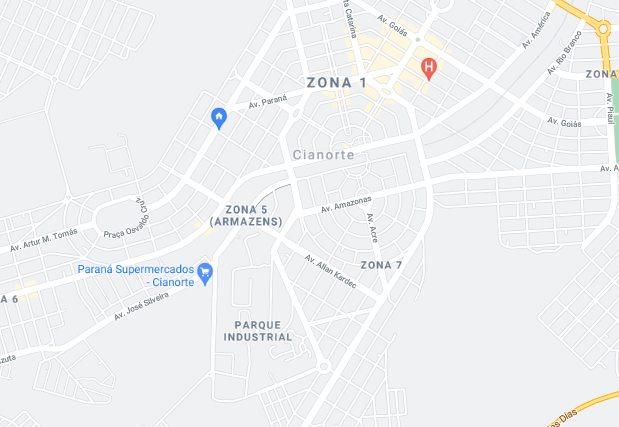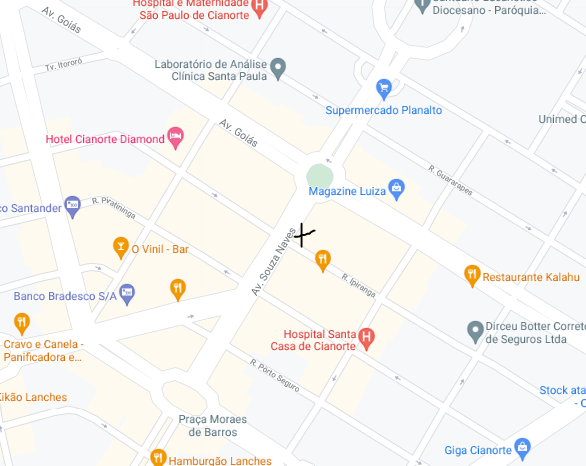 Map of the Country until you reach the X which is where Vina's is located.
I hope you enjoyed my publication and if you can share it with your friends. Thanks for the contest @alikoc07. Until next time, hugs.