Good evening everyone, a week ago we organized feeding to the kids in our neighborhood. It was a successful event and kids claimed for their contentment of the food which is the porridge with chicken we served paired with vegetable lumpia. The kids love to eat the lumpia because of its crispiness and it taste delicious. It was mainly made for better taste and enjoyment of the kids.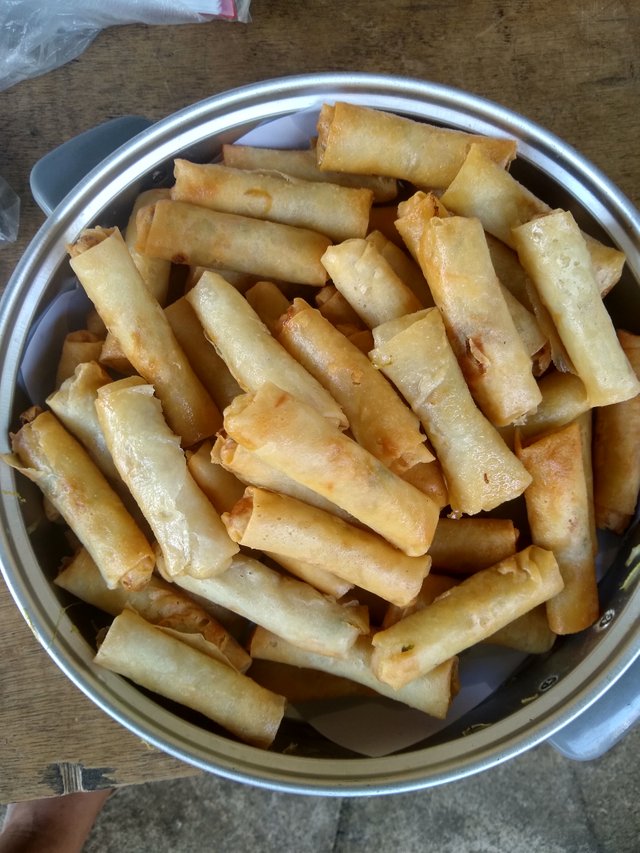 Ingredients:
2 kls. = Thinly sliced vegetable medley
150pcs. = Lumpia wrapper
1/2kl. = Ground Pork
1 kl. = Cooking oil
1medium =Onion
3 cloves =Garlic minced
1 tsp. =sugar
1 magic sarap granules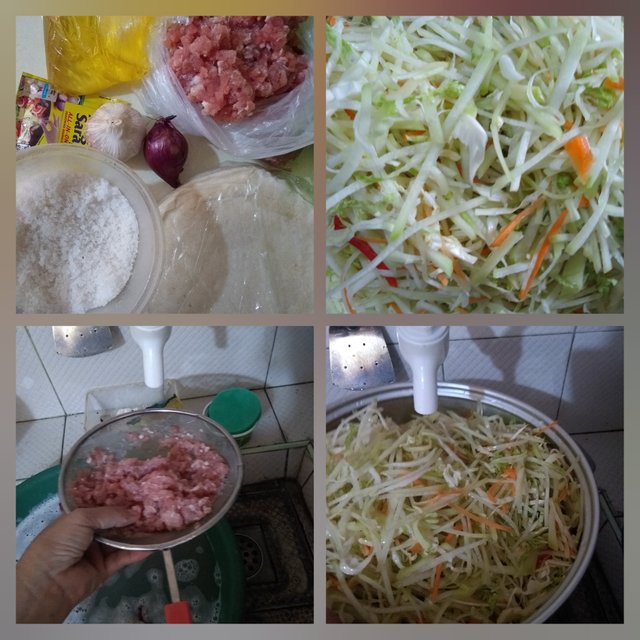 Prepare the ingredients and washed the thinly sliced vegetables and the ground pork, then sliced the garlic and onion.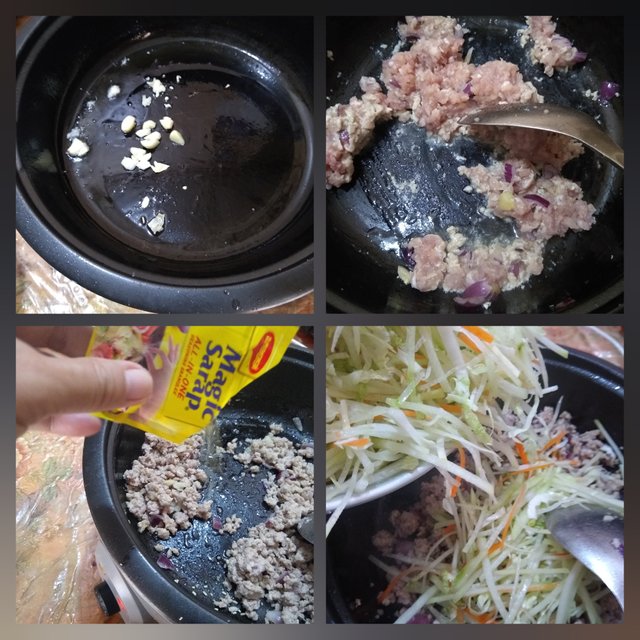 Heat a big pan then put an enough amount of oil. Make sure that the oil is hot enough to saute the onions and garlic, then add the ground pork, wait for at least 5minutes to cooked the ground pork before adding the thinly sliced vegetable medley. We do not add soy sauce and salt because the lumpia wrapper has its salty flavor. When the vegetable is half cooked, drained and put to a container.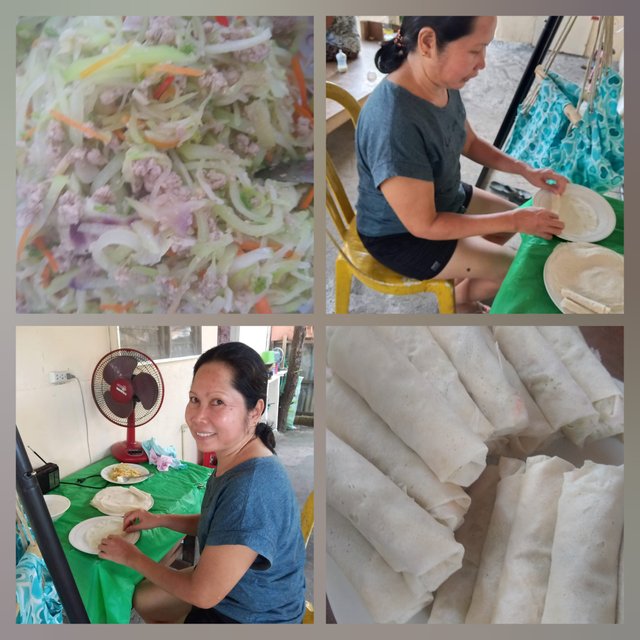 In wrapping the lumpia we put just a little amount of cooked vegetables on a piece of lumpia wrapper so that it will not tear and will enough for the 150 pcs wrapped we prepared.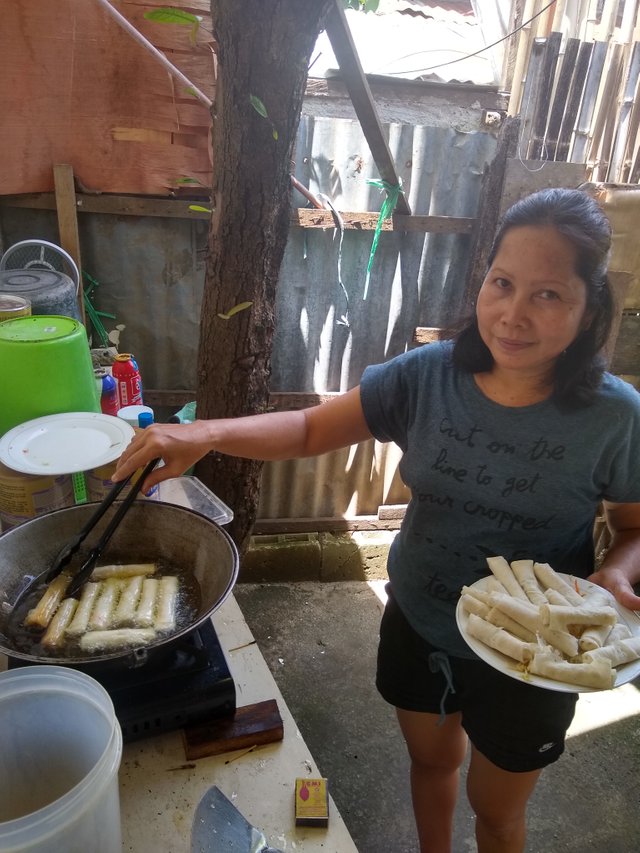 To fried the lumpia heat a pan and add the 1kilo cooking oil and allow it to hot enough for the vegetable lumpia to cooked and turn brown easily.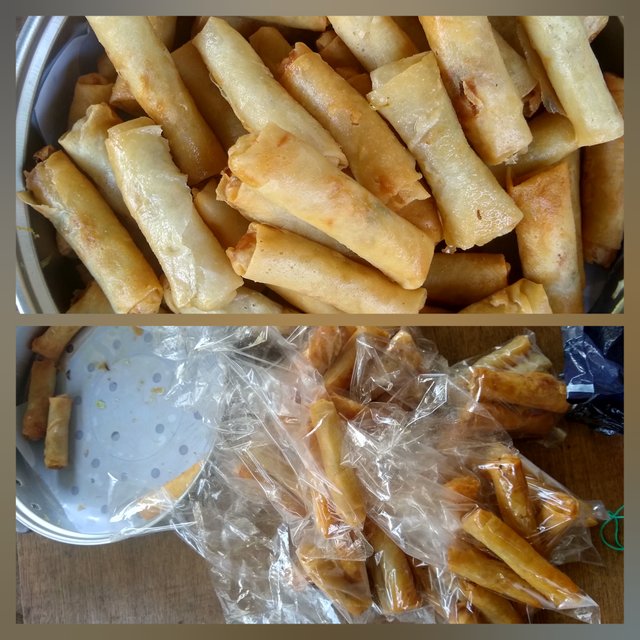 Vegetable lumpia in plastic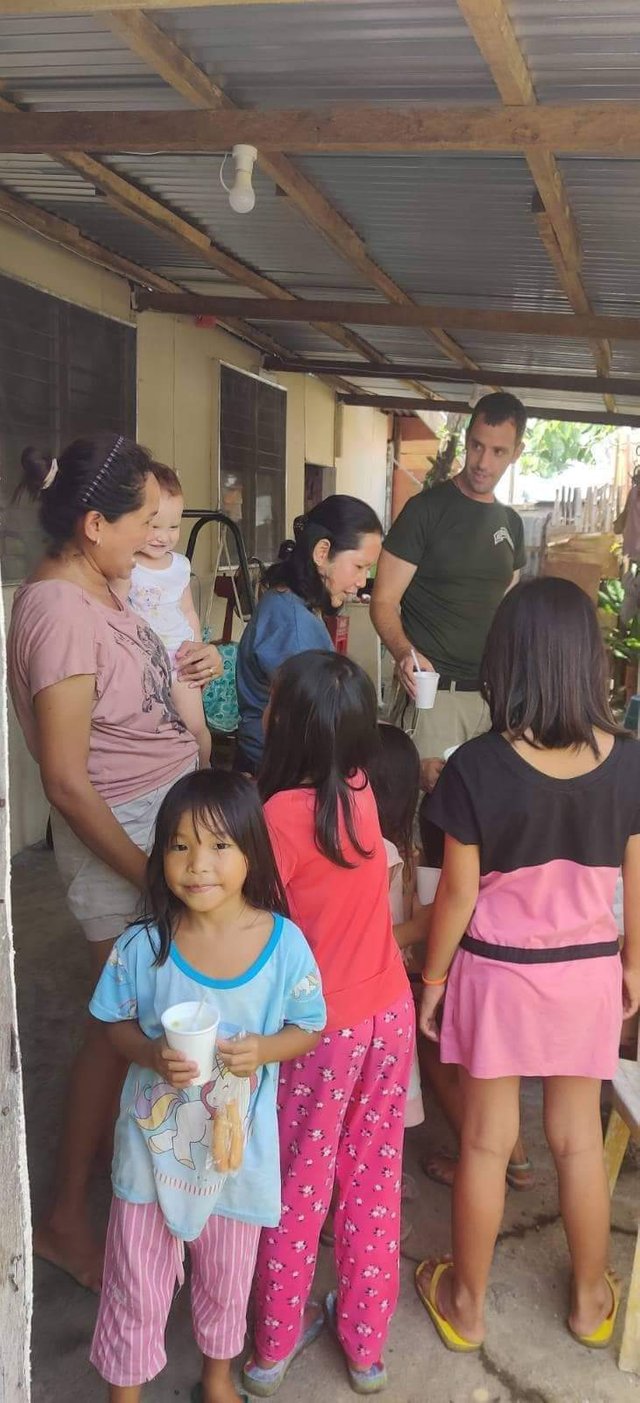 This is good when served hot and crispy, so we prefer to put it in the plastic to make sure it is safe for the kids to carry together with the porridge in cups which is also hot.
Thank you for dropping by
Always,
Sweetspicy