Assalam o alaikum wrwb to all the people, I hope you all are safe at your end. So today I am going to share a very special recipe of our family. When a girl or boy is getting married we prepared this recipe for them and the guests. Because this recipe takes alot of time and struggle. I learned this recipe from my mother in law.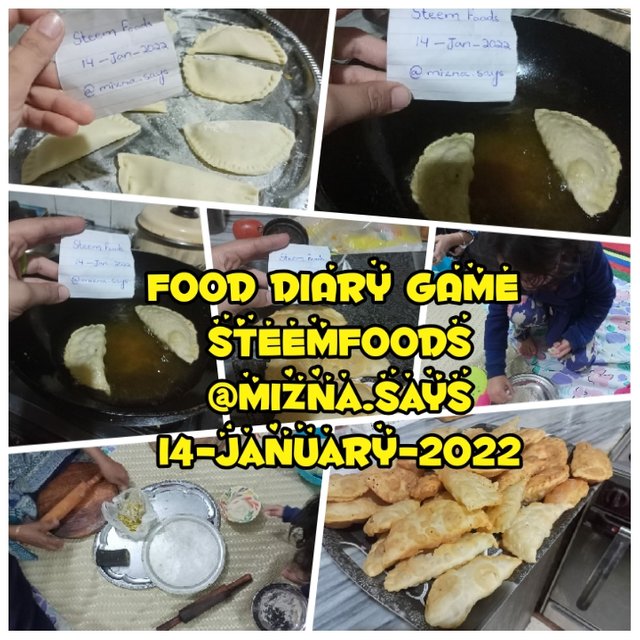 A pure traditional dish of madras that is puran and choba!
This delectable and most flavourful dessert was usually prepared in family gatherings, especially ladies and girls giving their input together. In this way the younger lot used to get hands on training from the nanis(grand mother) and dadis of the family. 😊
It was also prepared with the kheer as my first dessert after getting married. At that time I didnt even know how to make an authentic kheer. 🤭. All thanks to my MIL 🥰 she guided me and taught me many things to this date.
After that it was made many times by my MIL but then I being a working and studying daughter in law, could just get the chance of tasting it in the end. 😁
Today, making it myself and feel like giving myself a pat finally!😇
Coming to the recipe.
Kheer: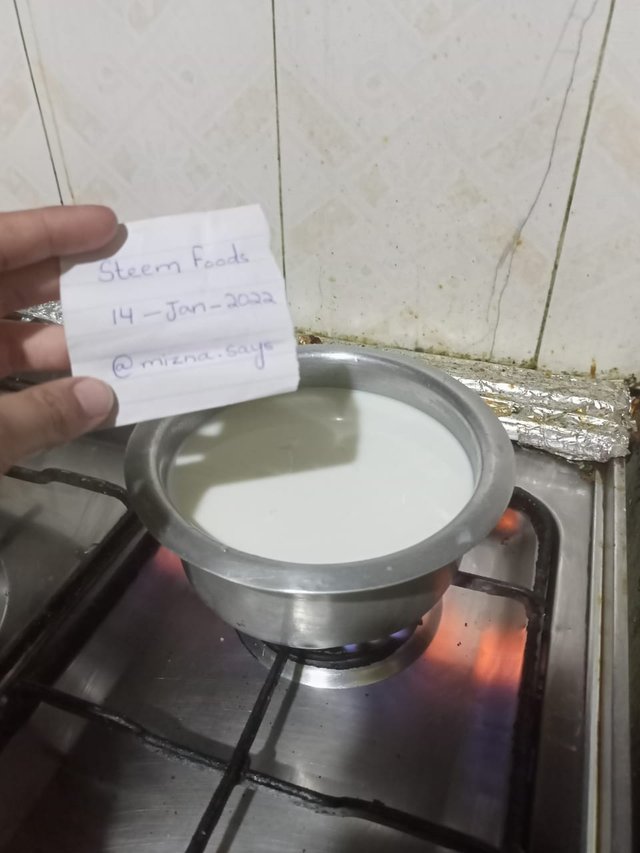 For kheeer
1.5 litres milk
Rice soaked and then grinded 1/4 cup
Elaichi powder 1 tsp
Sugar 1 cup
Zaafraan 1/4 tsp soaked in little warm milk
Boil the milk and then add rice in it ,continue to cook in low flame for 1 hr while stirring on and off. Add elaichi powder and then sugar. In the end add zaafraan.
Choba mixture:
Suji roasted 1/4 cup
Shredded coconut 1/2 cup
Sugar 4 tbsp
Kishmish 2 tbsp
Badaam pista 5 -6 tbsp
Elaichi powder 1/2 tsp
Mix all of the above well.
Puri:
Maida 2 cups
Suji/ rava half cup
Ghee half cup
Salt 1/4 tsp
Milk to knead
Mix the dry ingredients, add ghee into it and mix well. Use warm milk as per need to knead.
Initially a firm dough is formed. Cover it with a soaked warm cloth for about 2 hrs so that suji in the dough softens. After 2 hours knead the dough again till it softens. (Usually people skip suji as the dough needs more kneading with suji).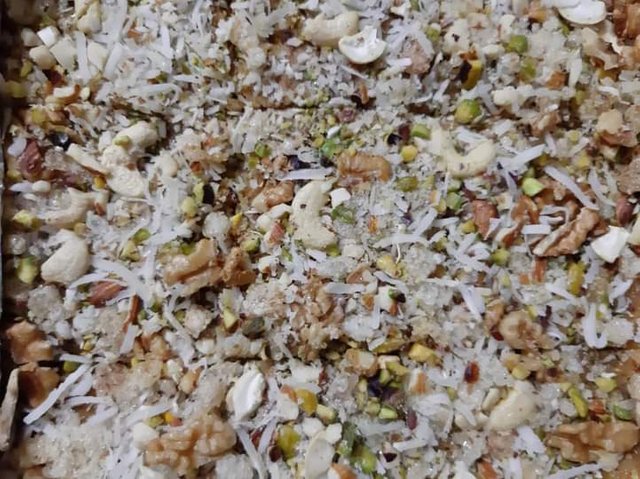 Roll the dough to make a long log and then cut small discs, flatten them with hand and then with a rolling pin make small circular puri. Keep halwa or choba mixture in the centre as filling, apply water with the finger on the edges and then flip one side over other to seal the filling.
Deep fry the puris on medium flame.
Made more than 30 purian with this quantity.
Enjoy the puris with kheer!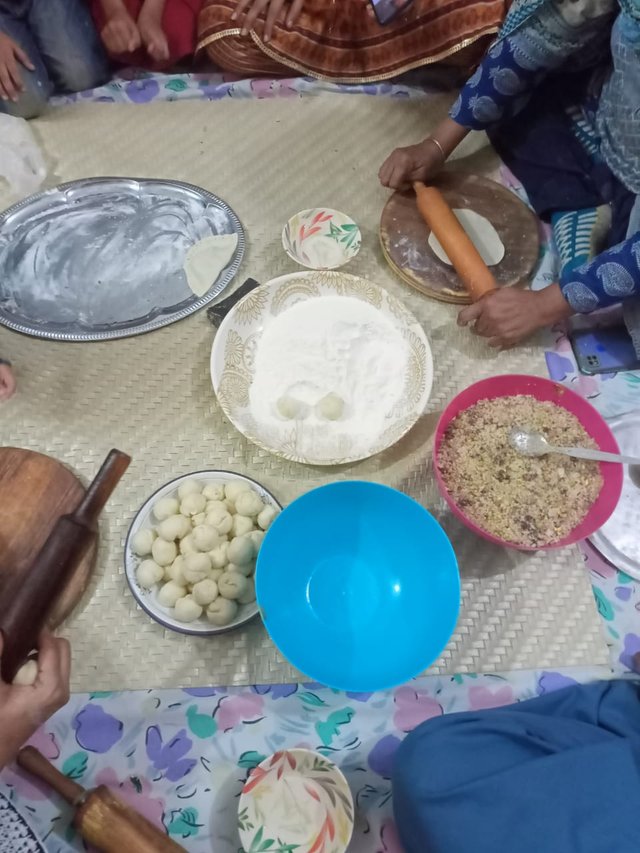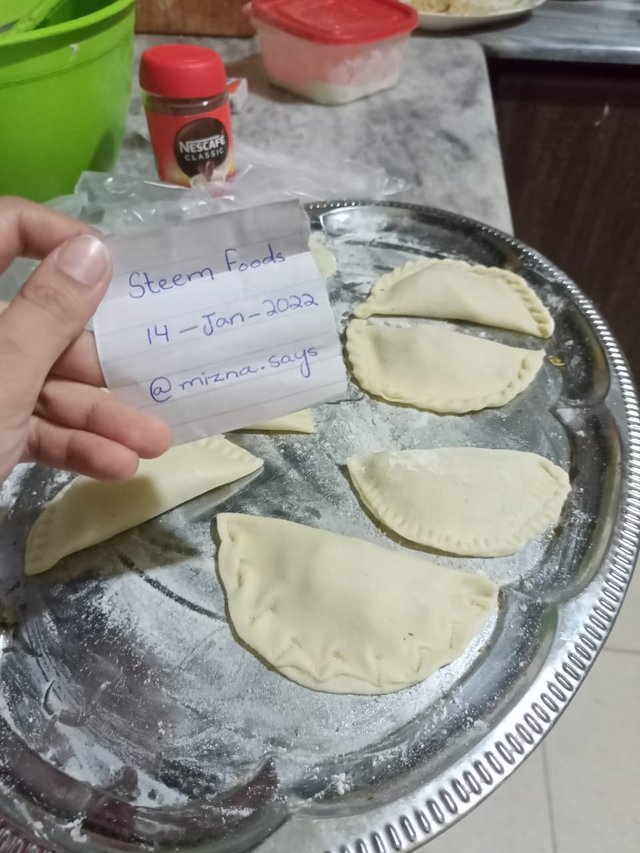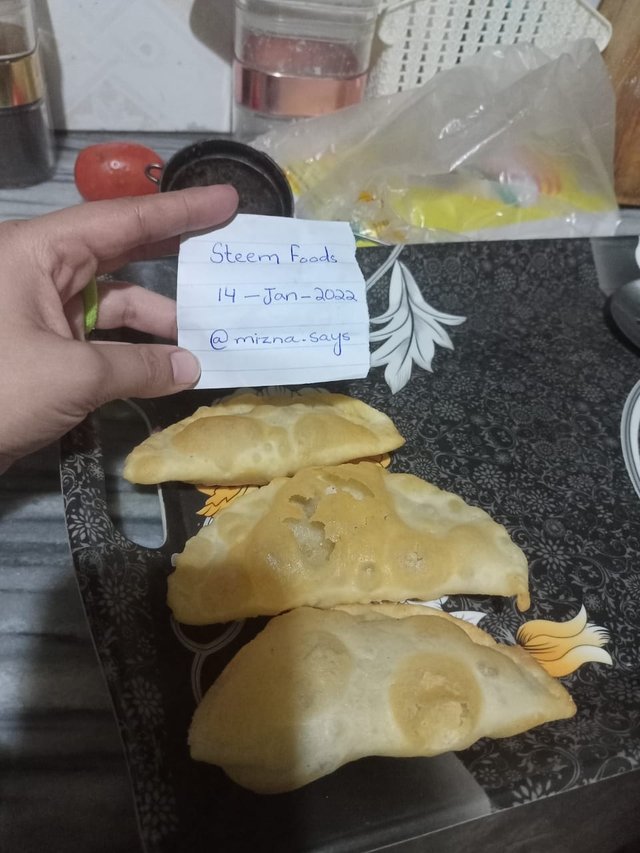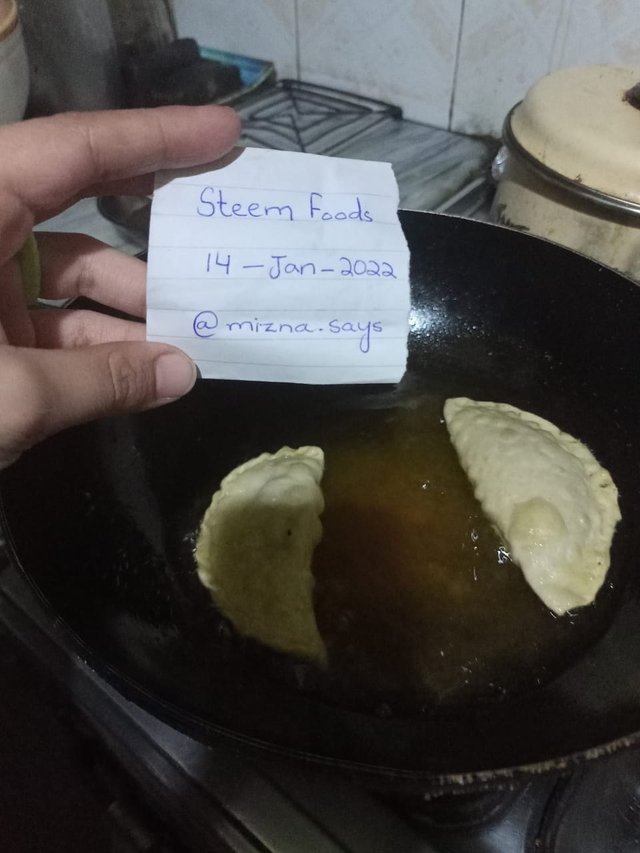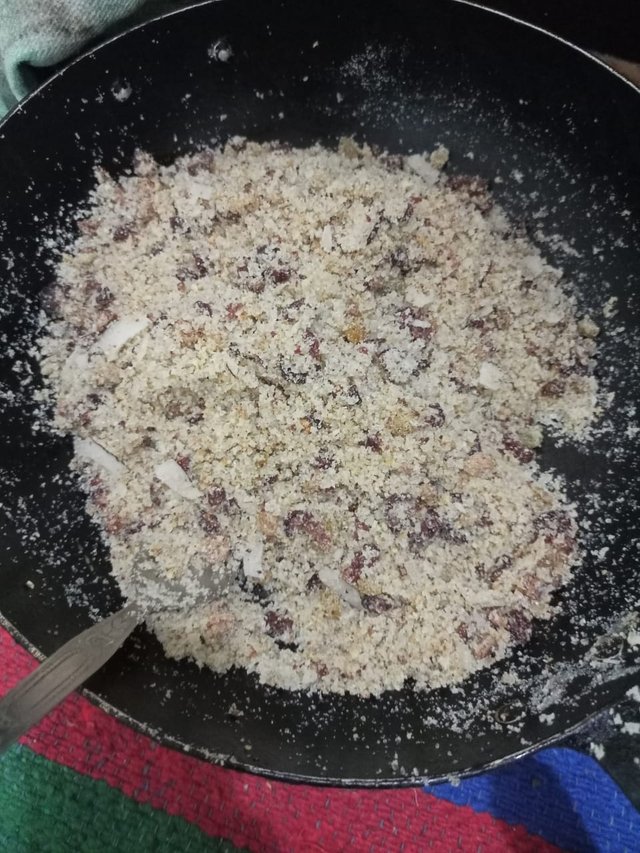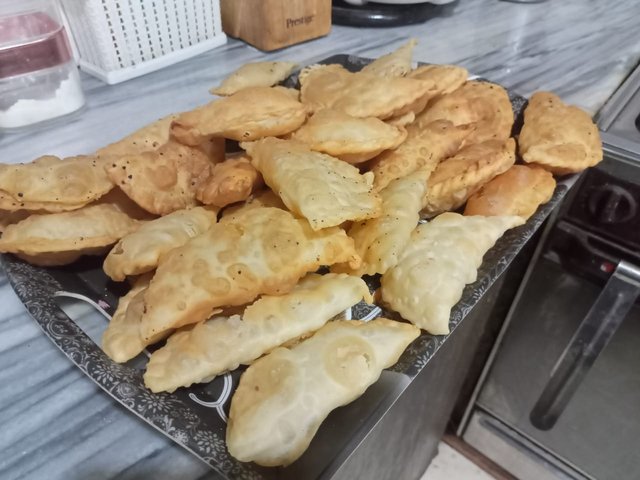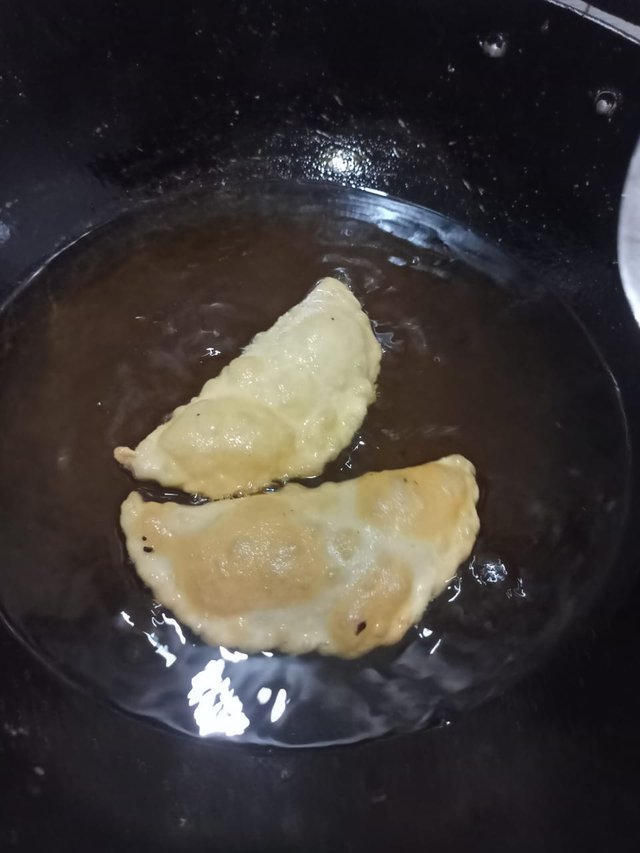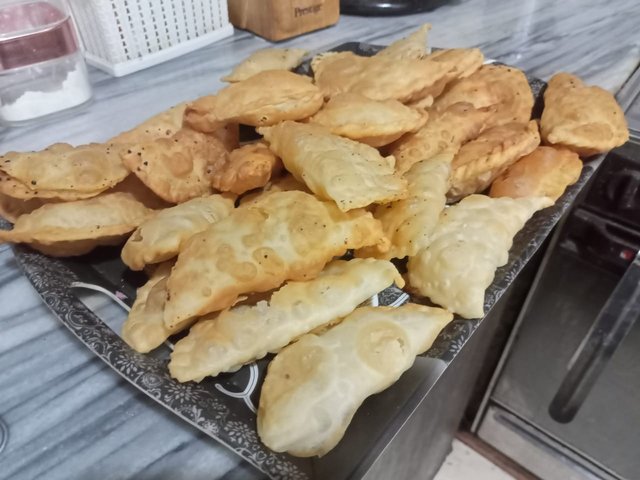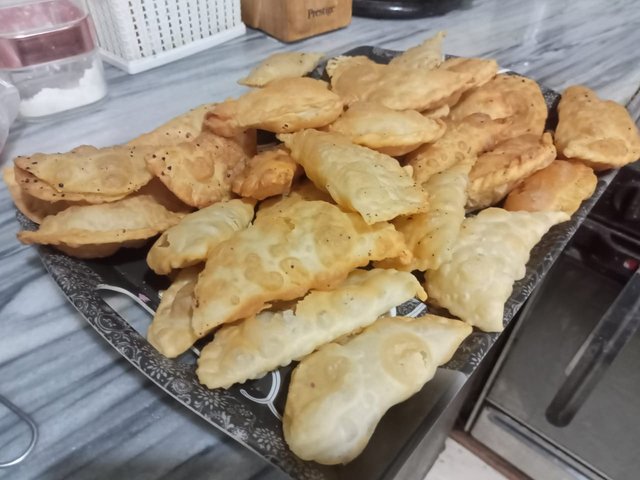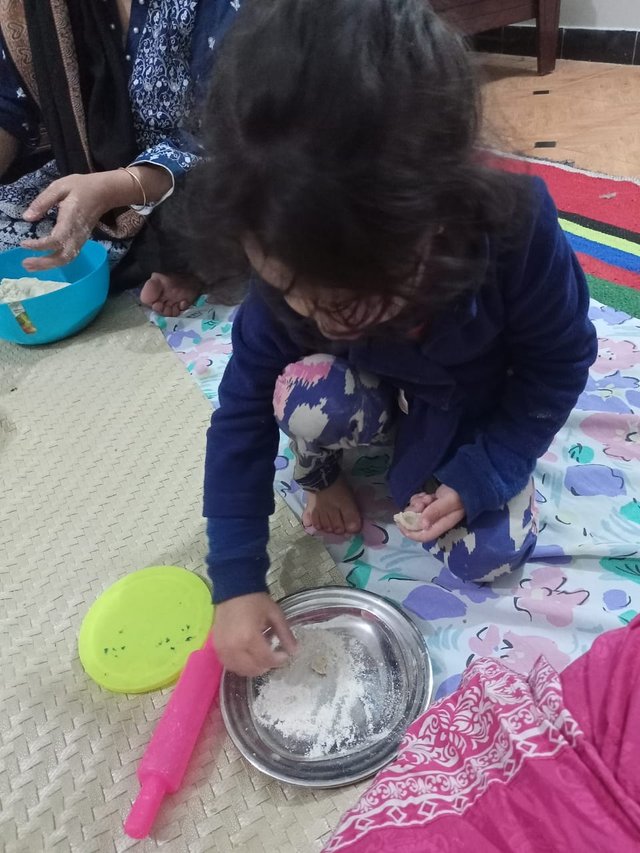 my 2 years old daughter is helping me in making puri's
Thankyou for taking time to read my today's food diary. I will again write soon. ♡♡
Once again Thanks to the Steem Foods community and the Team who gave this amazing food group where I can share my daily food routine. And special thanks to @steemcurator01 who always throwing likes to the people who write good contents.
Cc: