Good day steemians!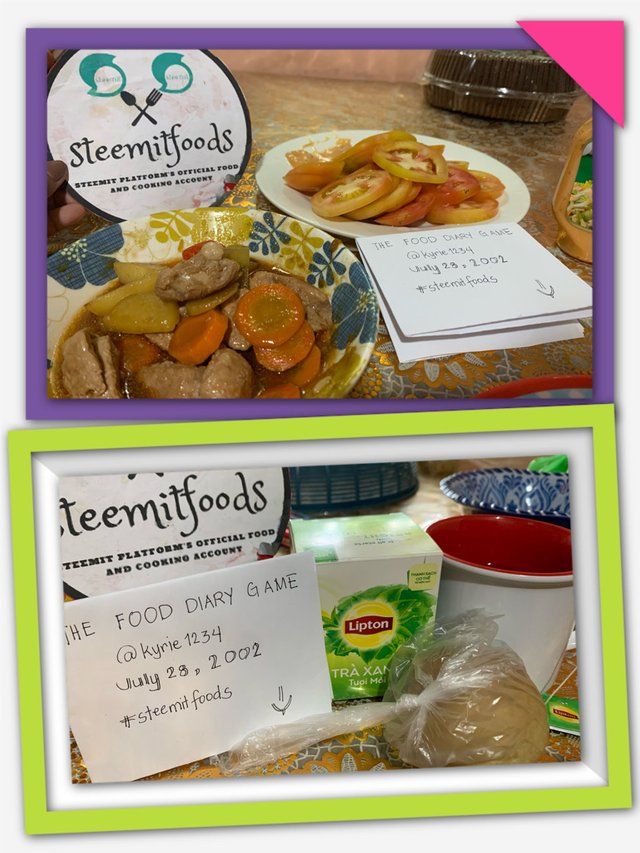 Today let me share to you my whole day meal.
✨MY BREAKFAST✨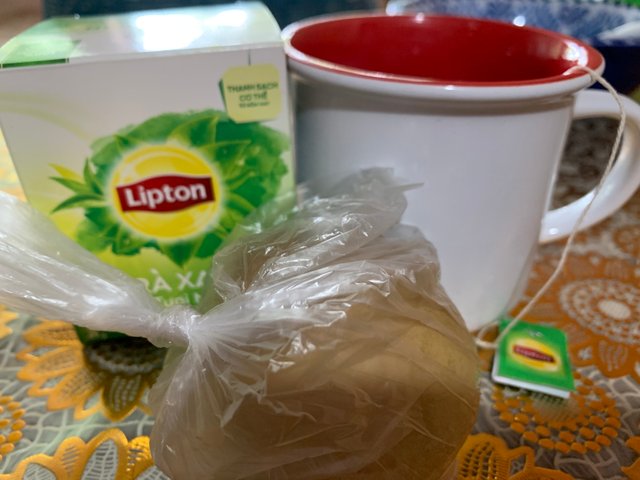 Since we don't have class for 1 month due to vacation break, I seldom eat rice in the morning. Instead, I eat a piece of bread. And yesterday, I tried not to drink milk to lessen my sugar intake, instead I drink this tea to cleanse my stomach and take out all the fats in it.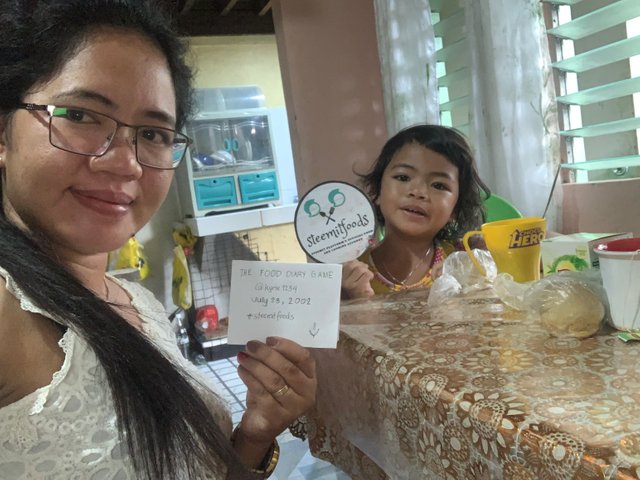 Of course I had it with my princess. My partner was not in the picture because he usually wake up late. And I cannot wait him anymore because my stomach has a schedule when to eat, and if I can't follow it, headache will follow.
✨MY LUNCH✨
My apology to tell you all that I wasn't able to take a picture of my lunch.
But I had ribs, 1/2 rice, 1 piece of egg, royal juice for my lunch. I am with my colleague because I went to the school for some registrar works. And we ate to where we usually eat, and we call it "Ate Dragon" because in their "karenderya" there is a big dragon painted on their wall.
✨MY DINNER✨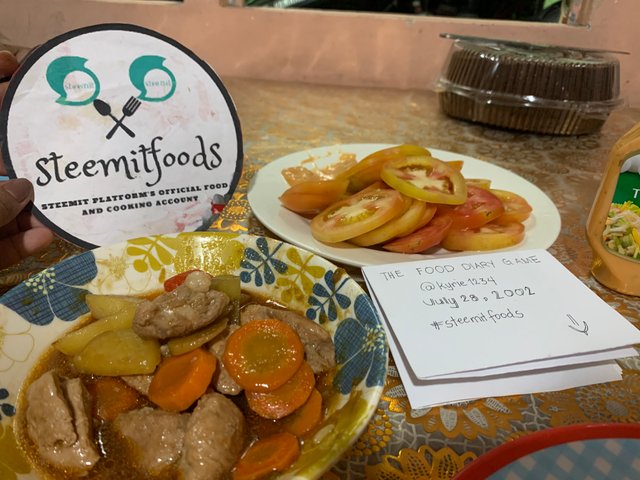 And my dinner is the best. I had 1/2 of rice, "nilagpad", and fresh tomatoes dip in "thousand islands".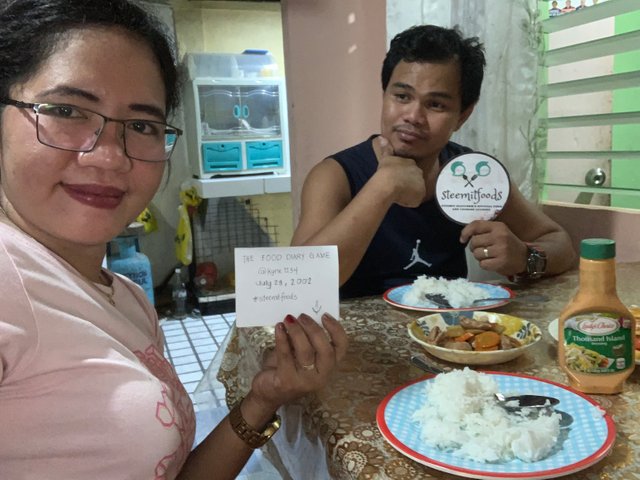 I had it with my hubby because I let my daughter eat earlier.
So , that would be all for now. I am inviting @chibas-arkanghel, @natz04 and @jess88 to share their food entries here.
Sincerely,
[K Y R I E 1 2 3 4]

---