Good day steemfood lovers!
POLVORON is famous here in Philippines. I am not sure where it started but all I know is that it is a powder-like food which is a great choice when you wanted to chill and relax. It is as well sweet and indeed a mounth-watering food.
So, right now I am going to share to you how I made my own version of Polvoron. By the way, I made this one because my daughter requested to eat it and she wanted that she will be the one to make.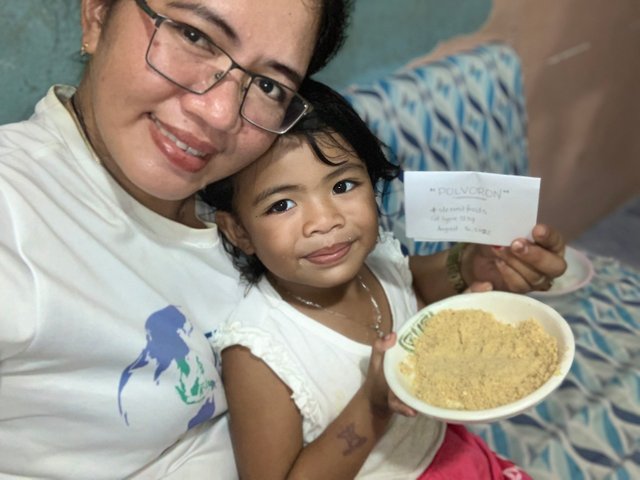 Yes! This kiddoo really loves in the kitchen.
✨THE INGREDIENTS:✨
The following are the ingredients that I used: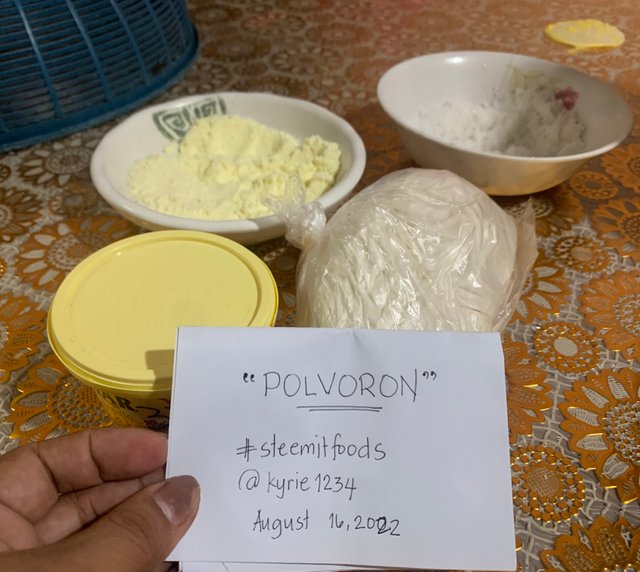 Flour
Sugar
Margarine
Cooking Oil
Powdered Milk
✨THE PROCESS:✨
STEP 1: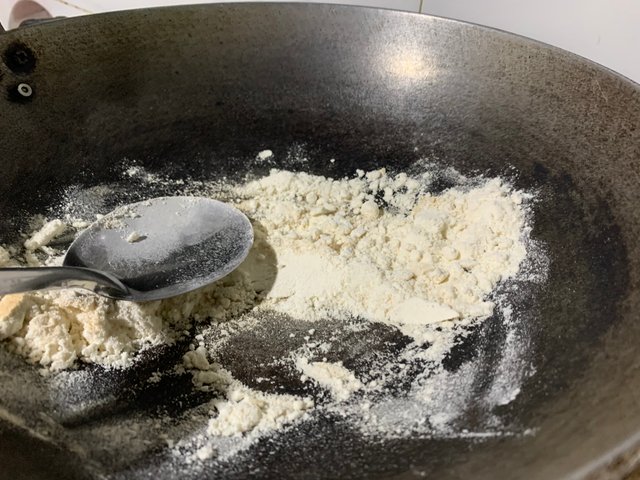 Put the frying pan into medium heat. Then, pour the flour. Stir it until it reach golden brown. Constantly stir it so that it will not burn.
STEP 2: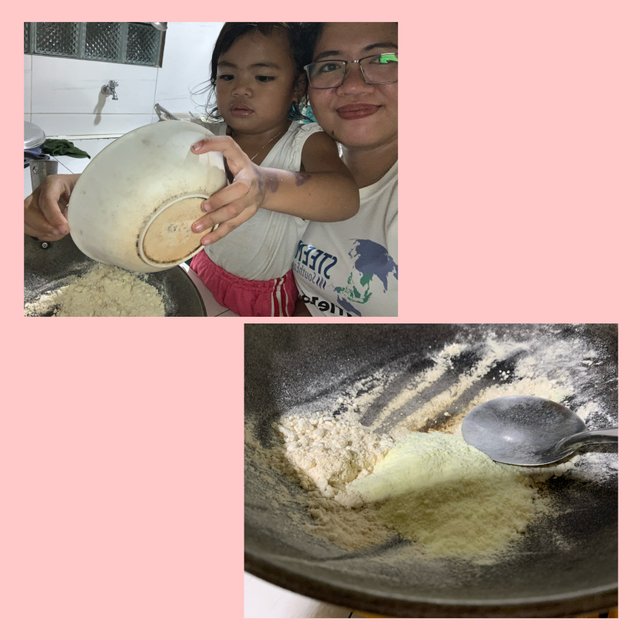 Mix the powdered milk to the golden brown flour. Mix it well.
STEP 3: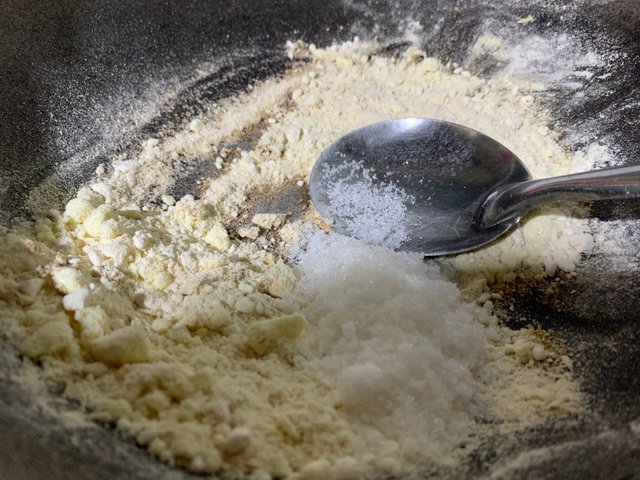 After a minute of stirring, add the sugar.
STEP 4: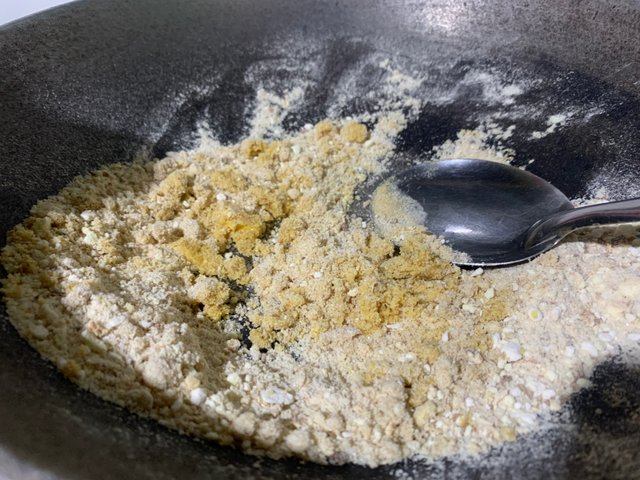 Put a little cooking oil and a margarine in it. Then mix it well.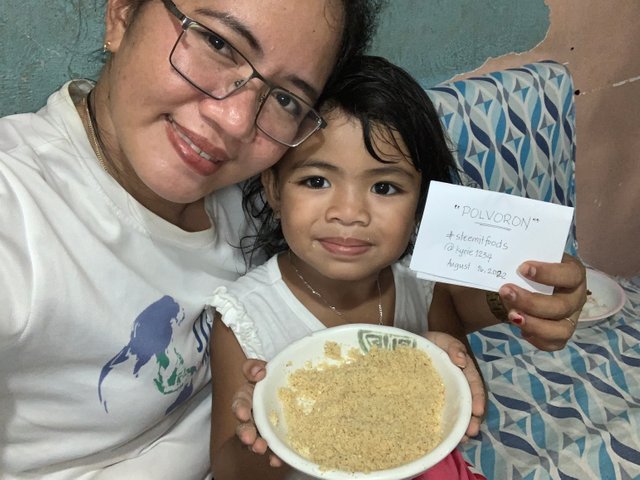 Anak is so happy because she was able to cook her cravings. Yet, she got a little burn on her arm but she is still happy because she enjoyed the experience stiring the recipe
I guess that would be all for my recipe. If you had vacant time, you can try doing it.
Inviting my friends @mrs.cuyag, @bisayakalog and @jes88 to share their recipe here.
Thank you and have a great day everyone!
Sincerely,
[K Y R I E 1 2 3 4]

---