Good day! Greetings to all of you. I hope all is well today.
Another food diary game I will be sharing today, about my day with my husband. I hope you'll like it. After a long day, we took a munch in a popular fast-food to have a snack.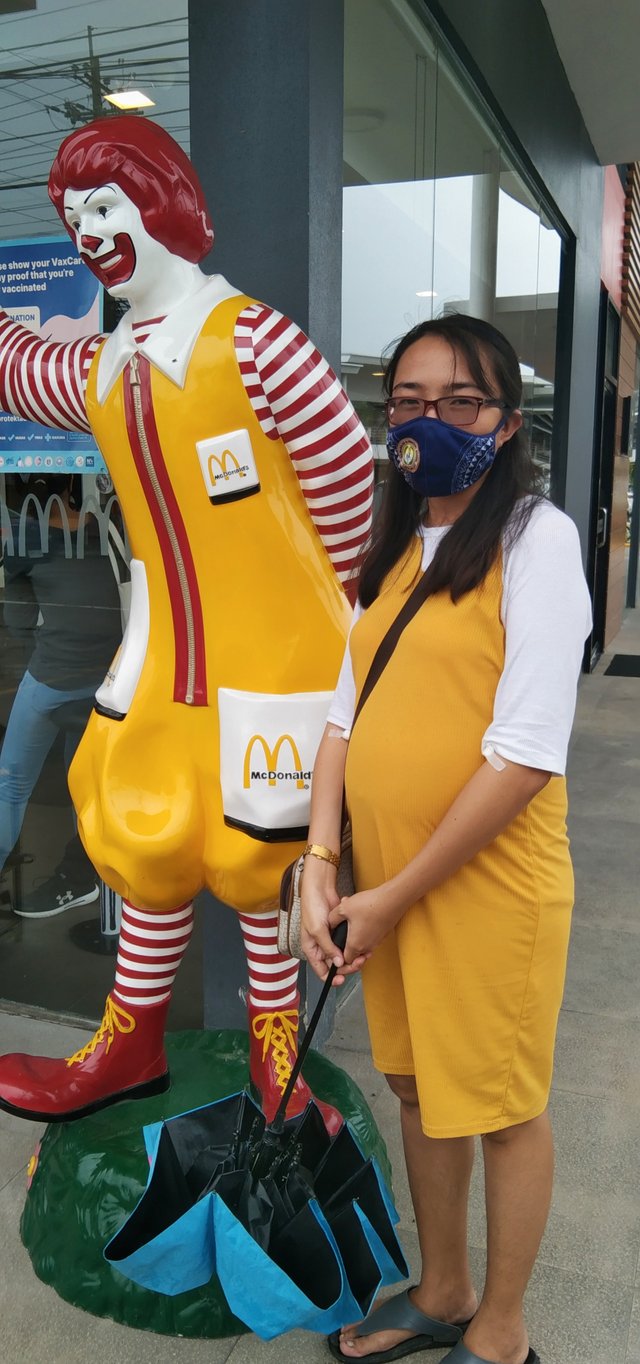 It's been a long day for the two of us. Since it is holiday in our place, it is a chance to bond with him and go with me in my check-up. Early in the morning, after breakfast, we went to HP Laboratory to have my pregnancy health check. We stayed in the laboratory for almost 3 hours since I need to undergone two test with 45 minutes interval.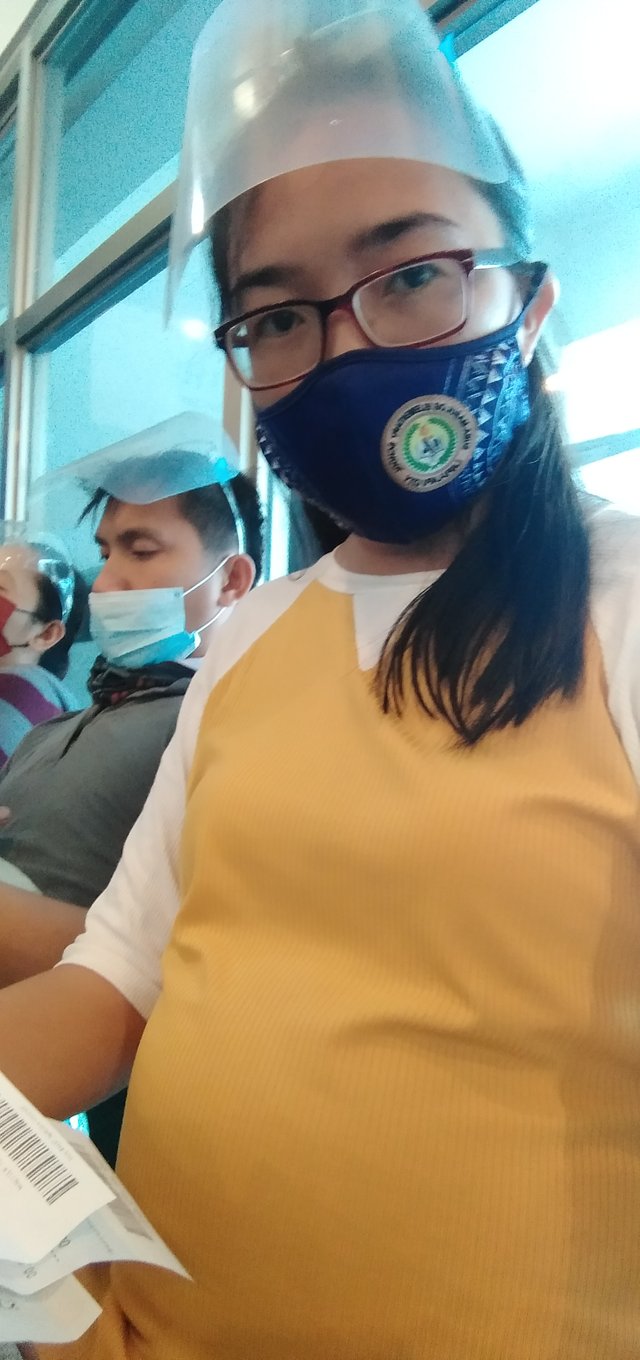 Since I am in a 12-hour dry fasting for a glucose test, I felt very hungry after all the laboratory test. We've gone to a carenderia for our lunch. Since we stayed long in a mall after our lunch, I got hungry again at 3pm. When we go home, there is a nearby fast food restaurant where we decide to have a break and to sip a cold ice cream. I took the order using the restaurant kiosk before paying it to the cashier.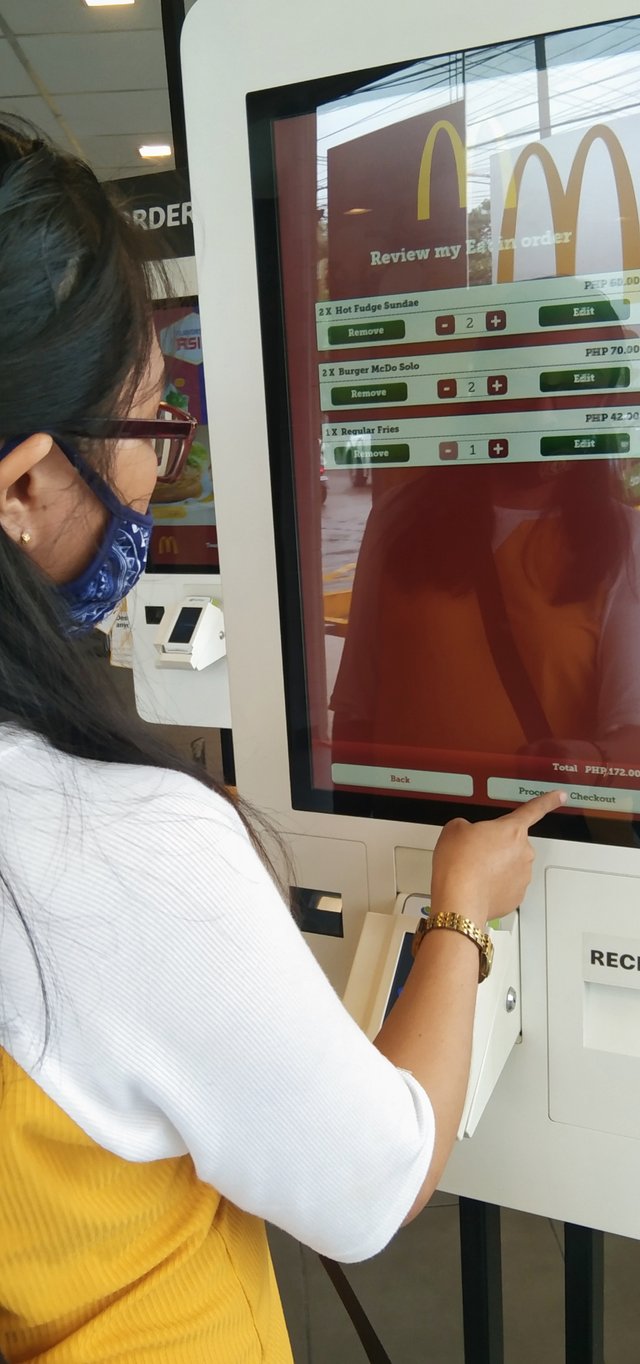 After 5 minutes of preparation in the kitchen, we had now our order very fast.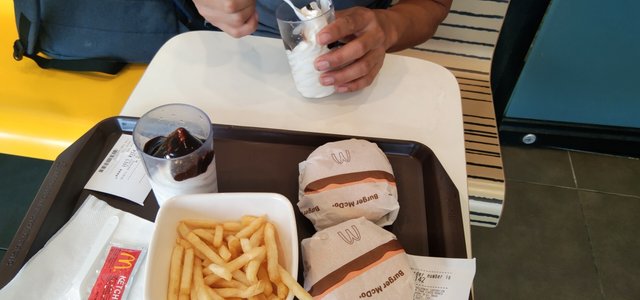 We had burger and hot fudge each (enough to satisfy our need to have a cold drink) and one order for a regular french fries. A total of P 172.00(5 STEEM) for our snacks today.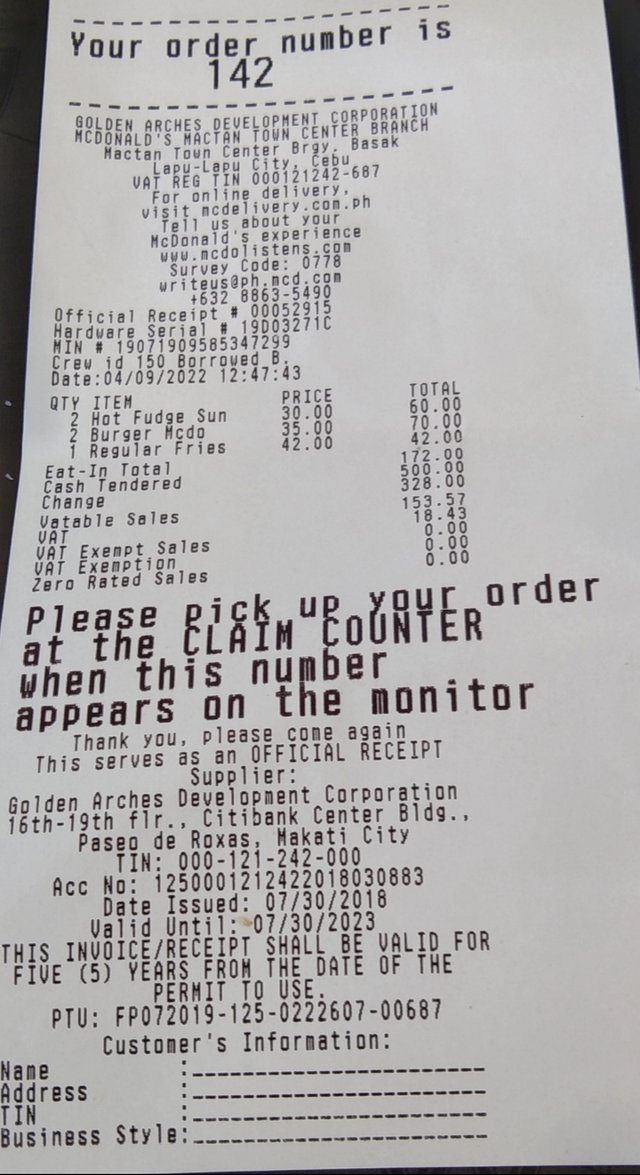 Before eating, we do prayer first to thank God for the provision. Then took some pictures as a remembrance of our time together. The restaurant is not crowded and very organized in setting the dining tables fit for the comfort odf each customers. The place is well air-conditioned and well-ventilated.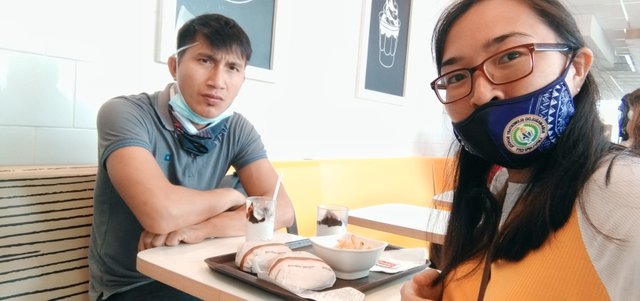 The fast food restaurant is indeed offered us comfort and satisfaction in our stay. As a responsible customer, though they have diner cleaner, but we keep our trash and mess by ourself to lessen their time cleaning for us. This is what we do wherever we eat as a pay back to their good quality of service.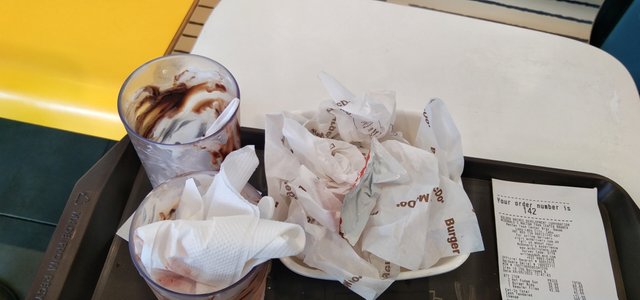 We went home straight and rest an hour before dinner. Thanks to my mom who still up to cook dinner for the whole family.
I invite @bisayakalog @kyrie1234 @lealtafaith to share your food diary game or adventure.
Setting 10% post pay-out to @sf-charity
Thank you for your time reading. Keep on steeming friends
Truly yours,
@jes88