Celebrate life with foods on the table and invite important people in your life


25% post pay-out @null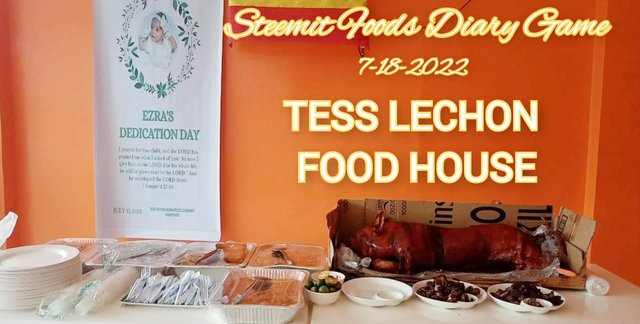 Lechon Baboy is a famous food in the Philippines wherein it is present in every occasions or celebrations. It is a whole pig grilled under a burning charcoal. It needs to be moved in circular manner when grilled so that it will be cooked properly. Lechon Baboy is the main course of the store, from the name itself.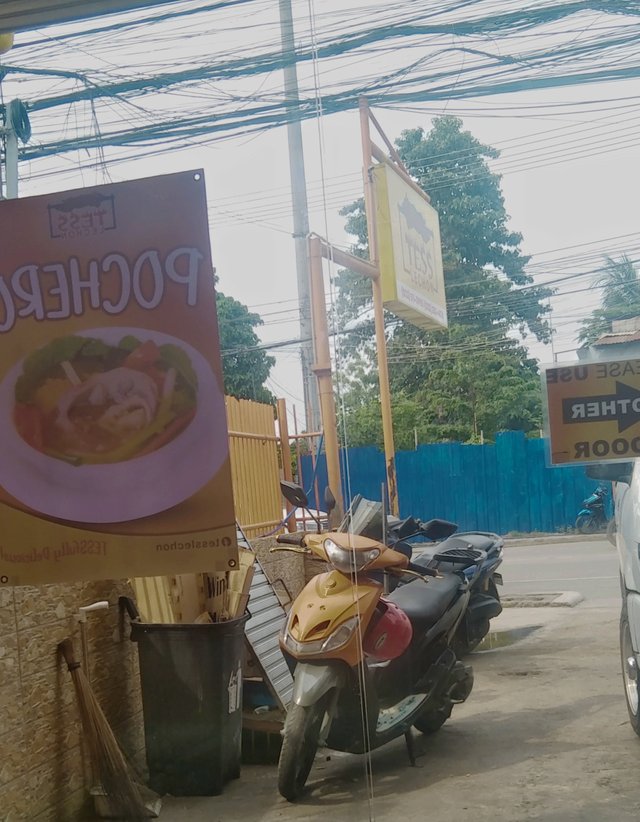 It is located side street and is also nearby our house. This is also accessible from the town center. They have a small parking area available for the customers. They served dine in and take out orders.
Since we chose this place for the reception of Baby Ezra's dedication day, the store manager let us occupy the whole area in the second floor. But there are some disadvantages of it, they only provide small number of chairs and tables not enough for our 50 visitors. So, others are only standing while eating.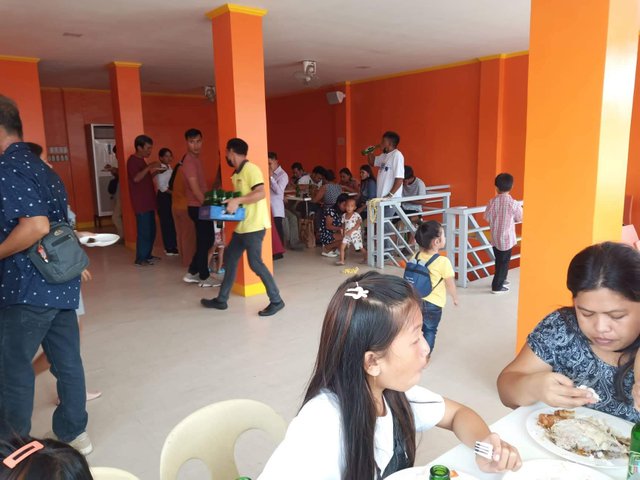 This is the 9 kilos Lechon costs P 6,000 (500 STEEMS). This is approximately for 20 persons that is why I added 1 kilo for the other visitors. The intestines and liver of the pig are fried and were paid P 150.00 ( 13 STEEMS).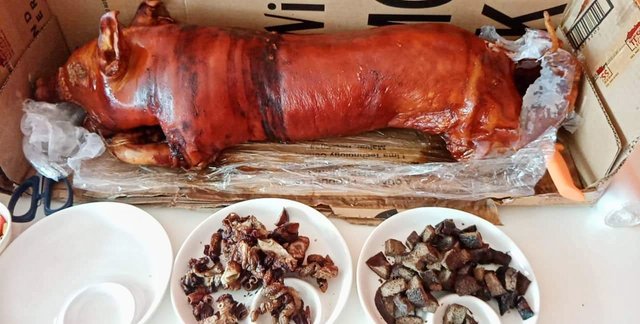 The store offers food trays which I availed.
| 2 trays | Pork Steak |
| --- | --- |
| 1 tray | Bicol Express |
| 1 tray | Bam-e |
| 1 tray | pork lumpia |
| 1 tray | fruity macaroni |
| 84 cups | Rice |
| 3 bottles | mineral water |
| 50 bottles | softdrinks mountain dew |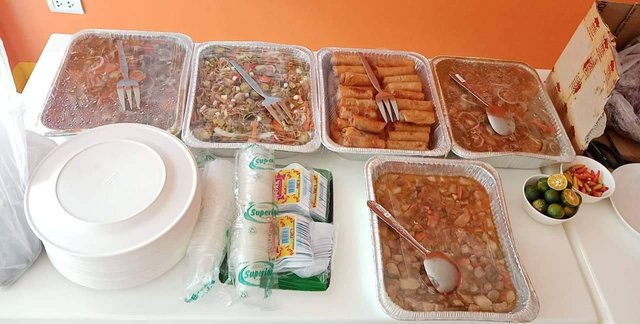 There is an additional orders for the late visitors,
| 1 kilo | Lechon Baboy |
| --- | --- |
| 2 bottles | 1.5 liters |
Here is the official receipt of the advance reservation and actual payment, a total of P 14,855.00 (1,238 STEEMS).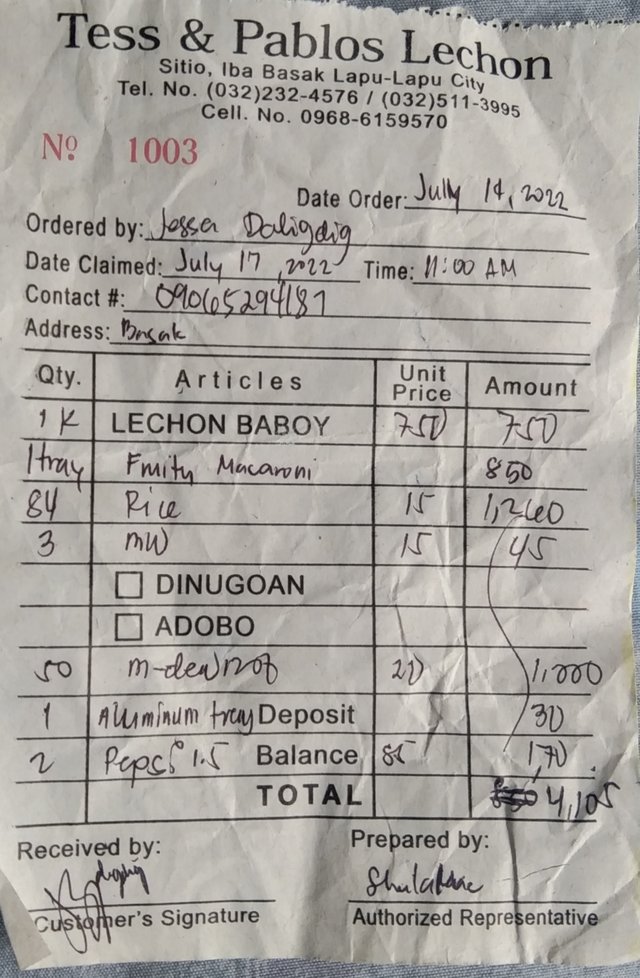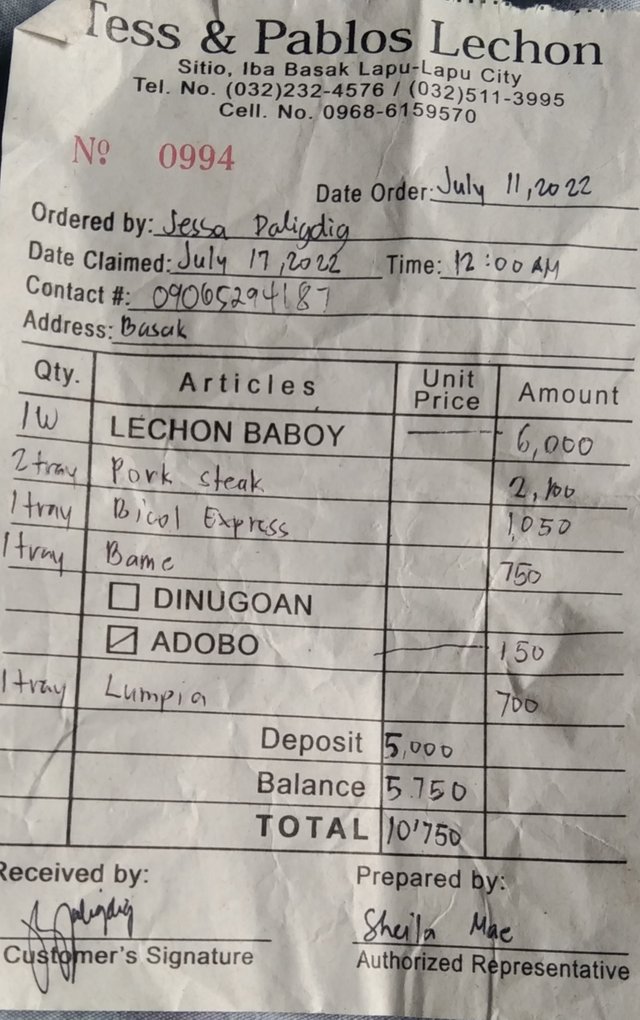 The foods taste good and the staffs are very accommodating though they are negative in the number of chairs and tables. It is recommended if you have small number of invites. What I am thankful for is that everyone is happy seeing my daughter already dedicated and offered to God.
Thank you all for giving a time to read, I am inviting @jaofran @georgie84 and @bisayakalog to also share some of your food diary game.