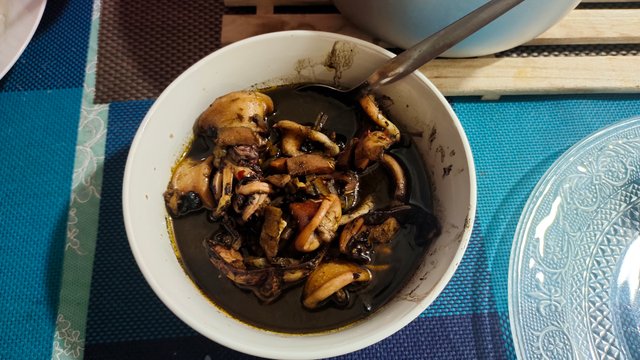 Squid or pusit is one of my favorite but least cooked, because of its price. But I sometimes try to make this at home specially its my husbands favorite.
It is one of the simplest and uncomplicated way to cook squid adobo. I recommend this recipe to everyone, especially the beginners who have not tried to make this dish yet. Adobong Pusit is a tasty squid dish cooked using the popular Filipino adobo method. The method is actually very famous in Philippine traditional way of cooking. Since it preserves the food which my ancestors use to make their food lasts longer.
Ingredients
1/2 kilo medium-sized squid cleaned
2 pieces medium sized ginger
1/2 cup soy sauce
1/2 cup vinegar
5 cloves sliced garlic
1 teaspoon sugar
Salt and pepper to taste
Butter
Instructions:
Heat a wok or cooking pot and put butter.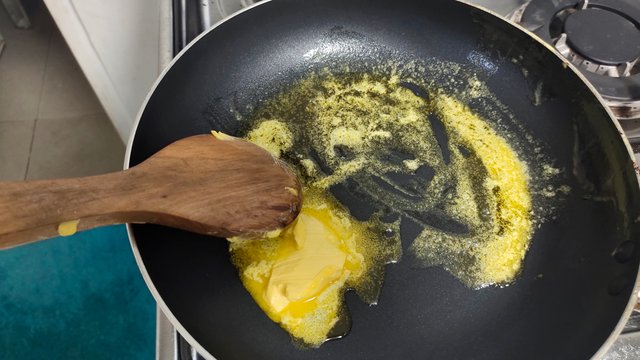 When the oil is hot enough, sauté the garlic, onions, and tomatoes. In my case I only had ginger and garlic.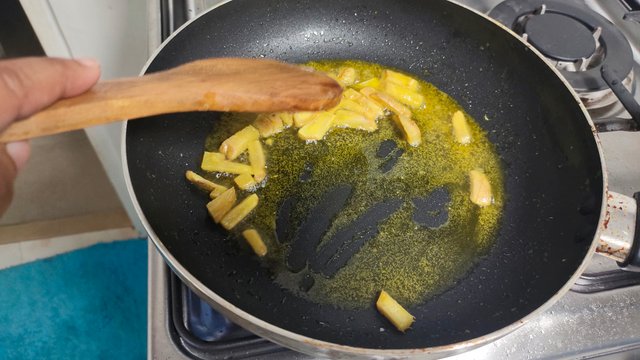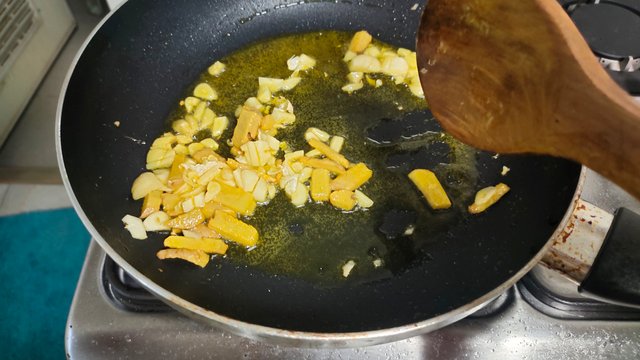 Add the squid and wait for the liquid to re-boil. Simmer for 5 minutes. It is also better to marinate the squid before cooking.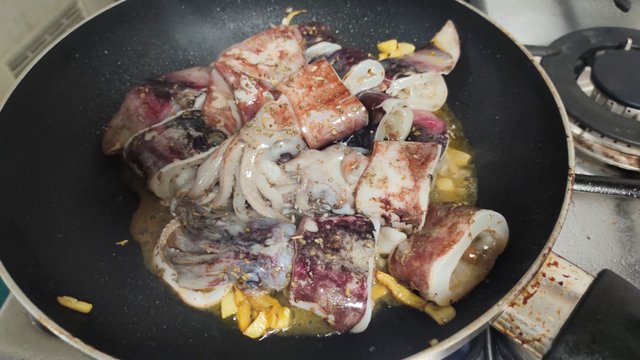 Turn off the heat then separate the squid from the liquid. Set aside.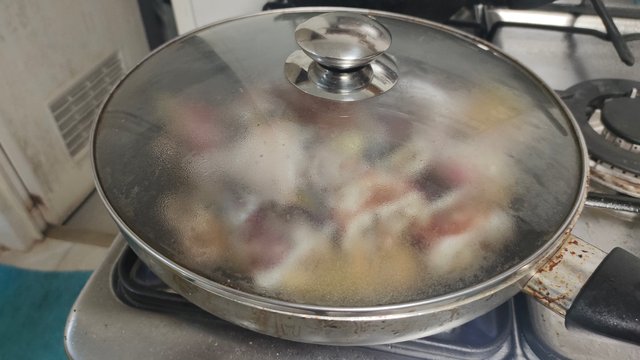 Put-in the squid then cook for a few seconds.
Pour-in the soy sauce-vinegar-water mixture that was used to cook the squid a while back. Bring to a boil and simmer for 3 minutes.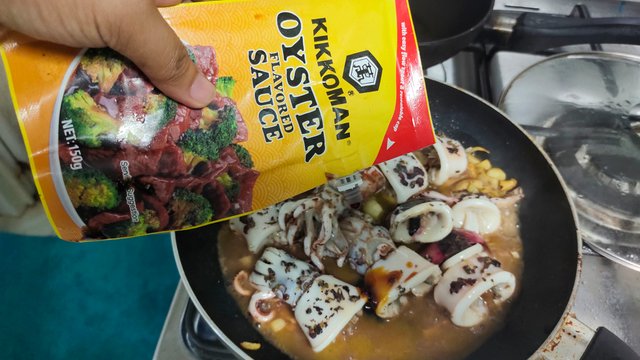 Simmer for 3 minutes. And wait for the ink and its natural juice to come out. Transfer to a serving bowl then serve. Share and enjoy!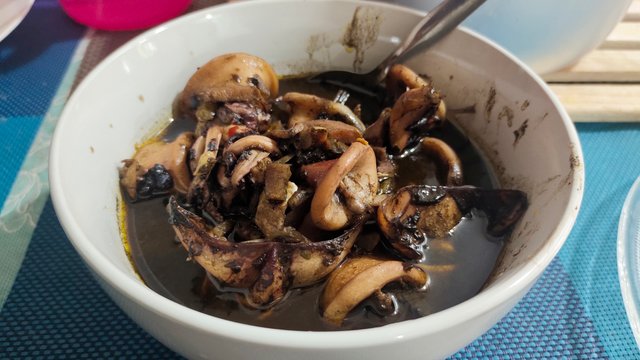 Note: If you want a thicker sauce, remove the squid from the wok or cooking pot and let the sauce boil until enough liquid evaporates. Once done, you may top the squid with the sauce.
Pair it with rice and you have a delicious meal. Thank you for dropping by and hopefully next time I can share another simple Filipin dish.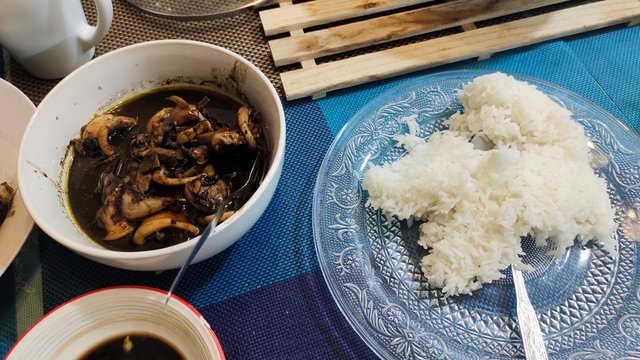 I invite @georgie84, @sweetspicy and @abby0408 to share their food diary game.