---
Hello everyone!
How are you doing? I hope everyone is healthy and happy. I welcome you all to my food diary game of season 5 day 5. Let's begin with it.
Morning
My health is not okay these days. I feel so lazy and bored. I woke up too late, didn't feel like doing anything. My mother made me breakfast. She made me maize bread with saag.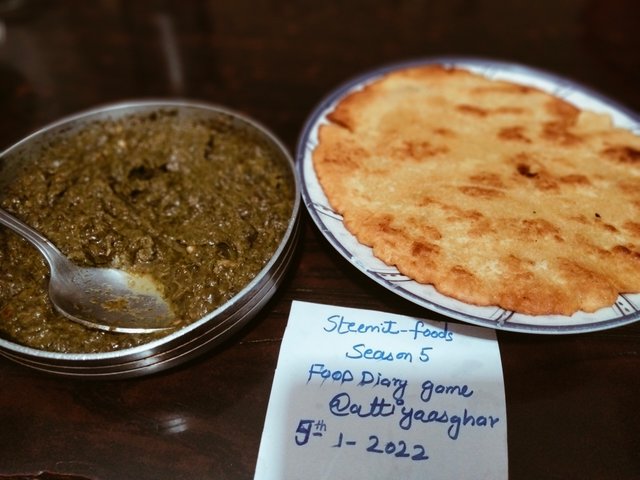 Evening
At evening, my mother cooked lentils, I didn't ate it. I wasn't feeling hungry. After an hour, my aunt send us vegetable rice. My mother insisted me to try some food, so I could feel better. Then I ate some of it from the plate.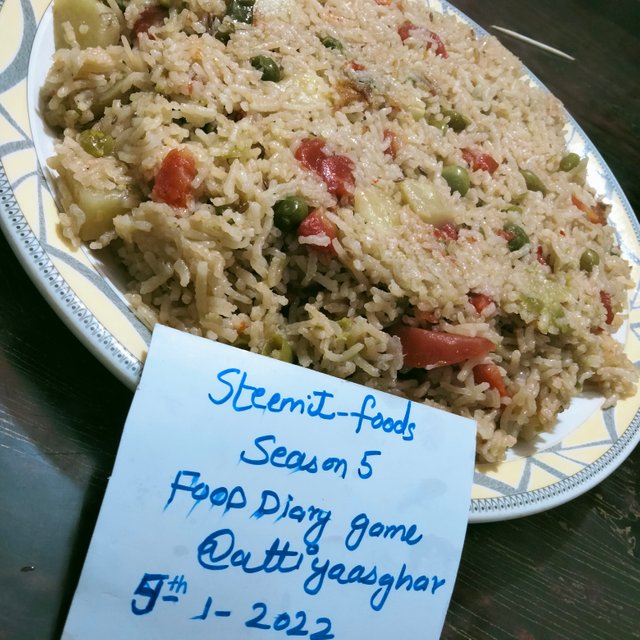 ---
Night
I prepared turmeric milk for myself to feel relaxed. As you know turmeric Is very beneficial for pain relief and has inflammatory properties. It's quite helpful to cure wounds internally.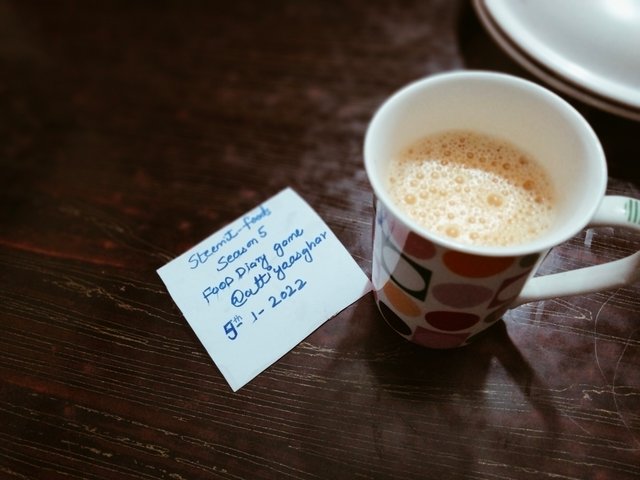 My brothers came home back from office and brought burgers for us. So I couldn't say no this. Hence I ate it.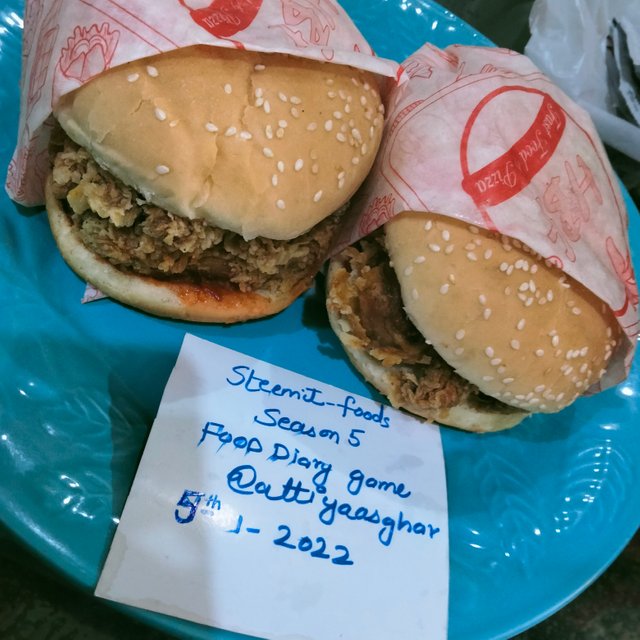 This was my all day food activity. Thank you all for reading it.
Kind regards,
@attiyaasghar
Special thanks to @steemitfoods @alikoc07 @suboohi