So apparently there are now lot of eyes on hive and looks like the entire crypt community is now suddenly interested

Hello hiveians,
This morning, I thought, I would buy some steem to get more hive tokens, but looks like the market has pumped like anything for steem. Right now its on the top with 115% gain as of writing this post. That indicates, a lot of people are interested to buy steem to get into the hive. And there is definitely a risk with this : people will dump as soon as the fork is done. So the price may crash after the fork.
And if all that is not sufficient, SBD is nowhere down as well, though with lesser gain with a 22% gain. While its still not clear, how you would covert your HBD to HIVE ,people are still giving it a try.


This proves, that hive is definitely creating a lot of buzz. For those, who have steem, this may also be a good opportunity to sell steem and buy hive later.
What is your strategy ? Are you ready ? Are you buying ? Selling ?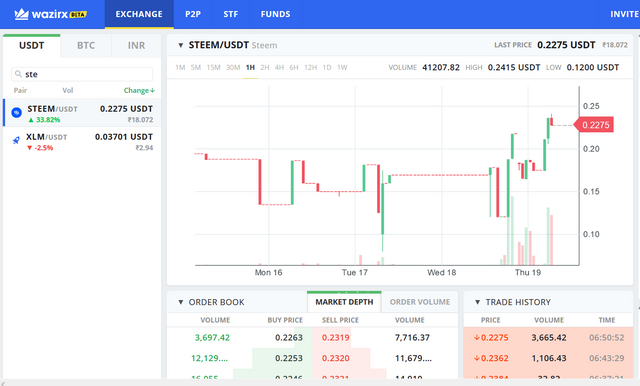 Interestingly I see some trading happening in wazirxas well, but beware, you cannot withdraw steem from there. Its still in rapid listing. So all you can do is sell, and I don't think, its a good option to buy on wazirx.