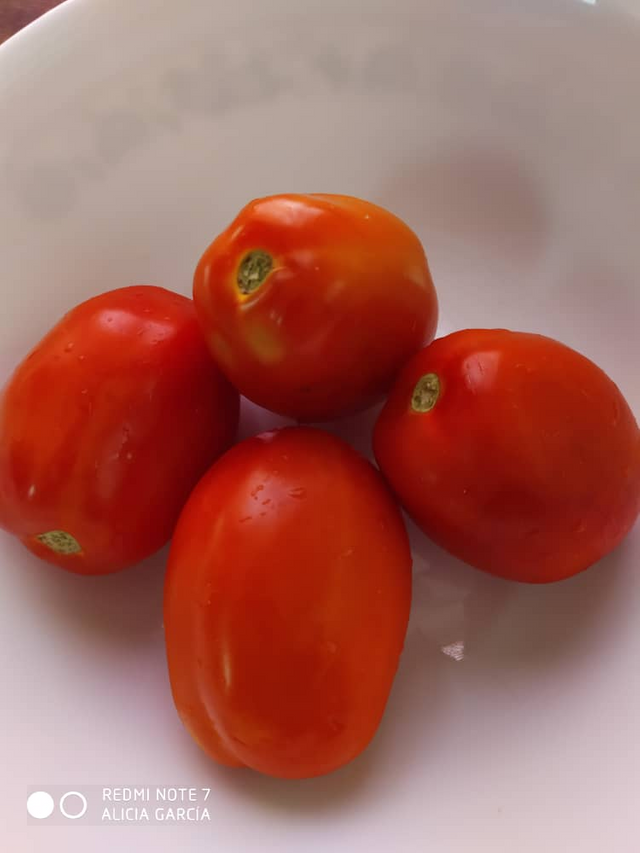 One of the vegetables that is never missing from our table is the tomato.
It is served in delicious salads, accompanied by lettuce, onions, palm hearts and whatever your creativity and imagination want to add.
We can make delicious pasta Neapolitan style, they are the basis of most pizzas, in short ...
I love it in each of the above mentioned.
But what many don't know, is the amount of properties that the tomato has.
👉 slide right 👉



👉 slide right 👉
Tomato is rich in fiber, protein, potassium, and contain vitamins A, C, and E. It is also low in calories.
It is antioxidant, because it contains lycopene, which in case you don't know, is one of the most powerful antioxidants in Mother Nature.
Lycopene:
It protects the membrane that lines the intestines, thus helping better digestion.

Strengthens the functions of the liver.

Protects our heart activity, decreasing the risk of cardiovascular disease.
In addition, the tomato...
Lowers cholesterol.

Reduces the risk of strokes.

Is healing.
It can be eaten both raw and cooked, as it is one of the few vegetables that does not lose any of its properties when cooked.
Some people say that the tomato is a vegetable and others say that it is a fruit. Today, there are still conflicting opinions in that sense. Because even though it is not served as a dessert, it has seeds, so many consider it to be a fruit.
And what do you think? Is it a fruit or a vegetable?
I would like to thank @lenasveganliving for this great and very healthy initiative in creating this contest.
To participate in this contest click here, read the conditions and PARTICIPATE!
---
All pictures are my property,
taken with my Redmi Note 7
and Samsung Galaxy s8 plus camera