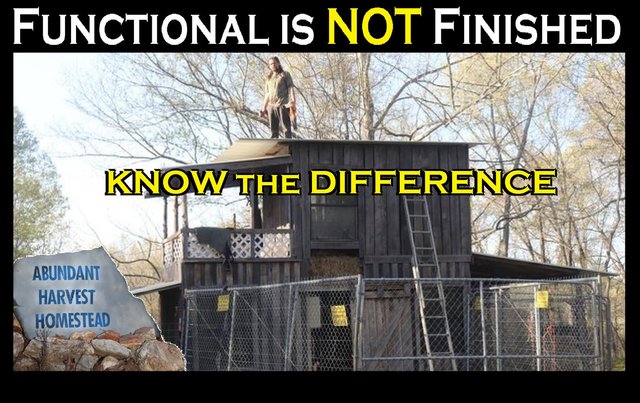 This needs to get done!
It was functional, and it functioned well, but functional is not synonymous with finished. I'm focusing efforts right now to cross this project off my to do list once and for all. I started building it in 2018, and since then I've worked on it off and on, just keeping it functional, but never really completing the build. Now, it's time to most past functional and complete the project. In this video I make more progress towards finally finishing this build. Enjoy the show!

KNOW THE DIFFERENCE - Functional is NOT Finished - VIDEO

Until next time…
Make today special!
---