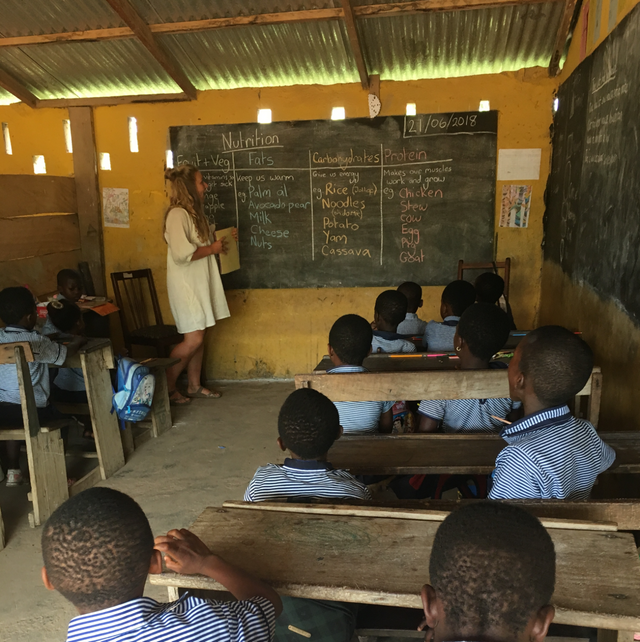 Malnutrition - where, why and how to intervene?
This is a BIG question. Malnutrition encompasses undernutrition, inadequate vitamins or minerals, overweight, obesity, and diet-related noncommunicable diseases (such as heart disease and diabetes). Where undernutrition and overnutrition occur within the same communities it is called the 'double burden of malnutrition'. Malnutrition is classically associated with low income countries and areas of food insecurity, however with global political turbulence and climate change causing extreme weather and unpredictable harvests, malnutrition, in all its forms, is becoming an increasingly prominent issue across the globe.
The increase in obesity can be attributed to the 'nutrition transition' that many countries have experienced: an increase in availability of packaged, energy-dense foods that are high in fat and sugar, which have replaced many traditional diets of wholegrains, legumes and fresh produce. Urbanization has also played an important role as it has encouraged a more sedentary lifestyle. Undernutrition is still a major problem in Sub-Saharan Africa and Southeast Asia but it is a growing concern in many high-income countries including the UK: 2.2 million people in the UK are estimated to be severely food insecure and there has been a consistent increase in the use of foodbanks in recent years. Low incomes and rising living costs, marginalisation and a lack of governmental support for the most vulnerable in society have all contributed to this.
Preventing malnutrition requires multi-sectoral action. A lifecycle approach will provide prevention and treatment of malnutrition at all ages breaking the intergenerational malnutrition cycle. Efficient and reliable food systems will ensure everyone has access to sufficient nutritious foods all year long. Governmental priority will supply the funding and advocacy to make this happen. There is no 'quick cure' to preventing malnutrition but progress can, and must, be made.
---
My name is Laura, I am 23 and am currently studying for my MSc in Nutrition for Global Health at the London School of Hygiene and Tropical Medicine. Food, cooking and nutrition are what I am most passionate about; I believe lifelong health and happiness can be found in having a positive relationship with food. I run a food-based instagram called @TheHappyBellyBlog where I love to share recipes, nutrition information and current research in the nutrition field.
This blog was originally shared by nurtitank.com as part of their global health series: https://nutritank.com/global-health-series-part-2-malnutrition-where-why-and-how-to-intervene/