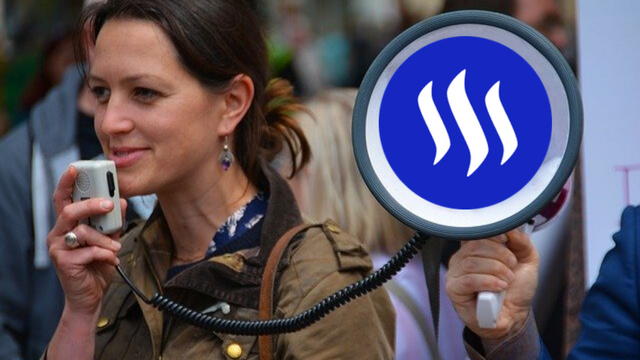 Picture of terimakasih0 en Pixabay
Edited with Canva
Hola... Esta publicación es mi participación en el desafío de los lunes promovido por
@steemitblog
(Mi plan de promoción local de Steem)... Si también deseas participar, puedes ver las reglas en el siguiente
Enlace
por los 100 anuncios de Steem.
Hello ... This post is my participation in the Monday challenge promoted by @steemitblog (My local Steem promotion plan) ... If you also want to participate, you can see the rules in the following link for Steem's 100 ads.

Mi plan de promoción local de Steem /
My local Steem promotion plan
Primeramente quería saludar todas las ideas que nacerán por medio de este desafío. Dar las gracias al equipo de Steemit por estar abiertos a escuchar las propuestas de su comunidad. Estoy plenamente convencido de que se ahorraran mucho dinero con las propuestas que aquí expondré.
First of all I wanted to greet all the ideas that will be born through this challenge. Thank the Steemit team for being open to listening to their community's proposals. I am fully convinced that a lot of money was saved with the proposals that I will present here.
Soy de los que piensa, que no es nada difícil traer mucho más de 100 personas a la plataforma Steemit, por una sencilla razón; todas las personas cuentan con un talento en particular que dominan muy bien (Ejemplo: Bailar, Cantar, la fotografía, dibujar, pintar, literatura, etc)… Todas ellas comparten a diario estos talentos en diferentes redes sociales, por solo recibir un "Me gusta". Ahora, ¿podemos imaginar si todas estas personas son redirigidas a una plataforma donde su talento puede ser realmente recompensado? ¿Dónde su esfuerzo puede ser valorado y respaldado por una criptomoneda sólida como Steem?
I am one of those who think that it is not difficult to bring much more than 100 people to the Steemit platform, for a simple reason; all people have a particular talent that they master very well (Example: Dancing, Singing, photography, drawing, painting, literature, etc.) ... All of them share these talents on different social networks daily, just by receiving a "Me like". Now, can we imagine if all these people are redirected to a platform where their talent can really be rewarded? Where can your effort be valued and backed by a solid cryptocurrency like Steem?
En lo particular, he tenido la oportunidad de reunirme con pequeños grupos de estudiantes y comerciantes (Entre 10 y 20 personas) y a través de un Video Beam, realizar una corta presentación de todas las bondades que ofrece Steemit para recompensar el trabajo de sus miembros (Estas actividades actualmente se encuentran suspendidas a causa del Covid-19 y la falta de presupuesto personal).
In particular, I have had the opportunity to meet with small groups of students and merchants (between 10 and 20 people) and through a Video Beam, make a short presentation of all the benefits that Steemit offers to reward the work of its members ( These activities are currently suspended due to Covid-19 and lack of personal budget).
¿Por qué menciono la captación de personas de forma directa? – Pues, si en nuestras localidades en general, pocas personas manejan lo que es el Steem, difícilmente se pueda comercializar de manera amplia y correcta, e inclusive establecer asociaciones.
Why do I mention the recruitment of people directly? - Well, if in our localities in general, few people manage what Steem is, it can hardly be widely and correctly marketed, and even establish associations.
Una de las propuestas puede ser comenzar a plantearnos la idea de nombrar "Embajadores" de la plataforma en cada localidad, o áreas más amplias por todo el mundo, a fin de que asuman el compromiso real de difundir toda la información relacionada a su funcionamiento y beneficios a ofrecer.
One of the proposals may be to start considering the idea of appointing "Ambassadors" of the platform in each locality, or broader areas throughout the world, so that they assume the real commitment to disseminate all the information related to its operation and benefits to offer.
Estos "Embajadores" deberían al menos contar con acceso a un Video beam y unos breves folletos con el resumen de la información que recibirían los participantes a través de Conferencias y/o exposiciones. Por la situación actual del Covid-19, obviamente será un poco difícil poder realizar actividades de este tipo en muchas partes del mundo, pero es una idea que no podemos descartar.
These "Ambassadors" should at least have access to a Video beam and some brief brochures with the summary of the information that the participants would receive through Conferences and / or exhibitions. Given the current situation of the Covid-19, it will obviously be a little difficult to carry out activities of this type in many parts of the world, but it is an idea that we cannot rule out.
Sueño con el día, en que pueda dirigirme a una cafetería de mi localidad; tomar un café bien caliente en compañía de mi familia y pagar la factura con una sencilla transferencia de Steem. Sé que mi sueño se hará realidad.
I dream of the day, when I can go to a local cafeteria; have a hot coffee with my family and pay the bill with a simple transfer of Steem. I know my dream will come true.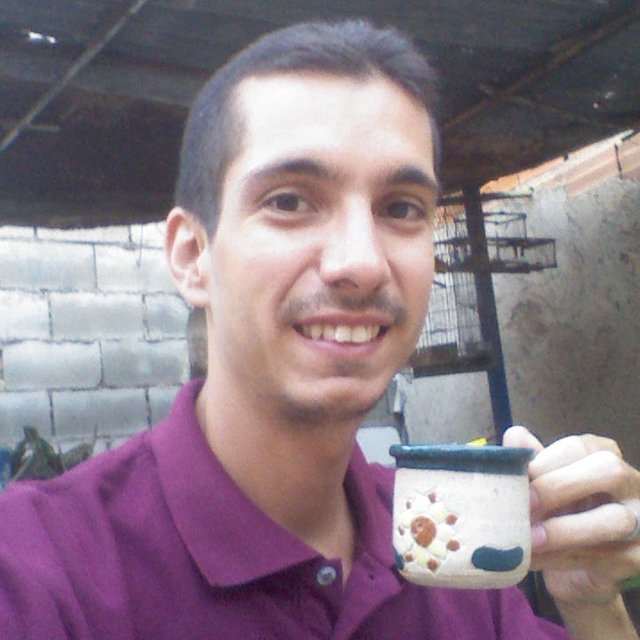 Photo with Huawei P1

Si te ha gustado, te invito a que me sigas y me des tu voto... Bienvenidos sean todos los aportes de valor... Nos vemos en una próxima publicación con nuevas Recetas y algo más... Saludos
If you liked it, I invite you to follow me and give me your vote ... Welcome, all contributions of value ... See you in a future publication with new Recipes and something else ... Greetings