Yet another perfect trade for us!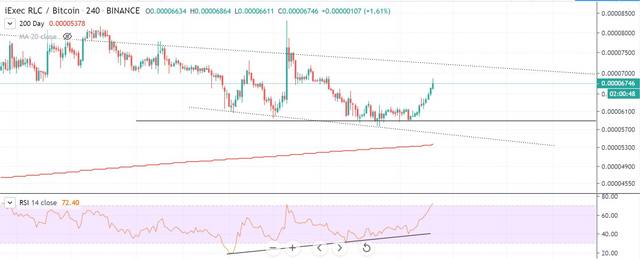 We bought at black support line 2 days ago, 10% profit so far. Follow our community #cryptocurrency for more successful trade!
Follow me for further updates.
Make steemit crypto community the biggest crypto community ever!
I'll be sharing some of my charts here in steemit and most of them in twitter. I'll be posting more depending upon engagement here.
Follow me on twitter
Post in this community to earn 1 steem per day! Details