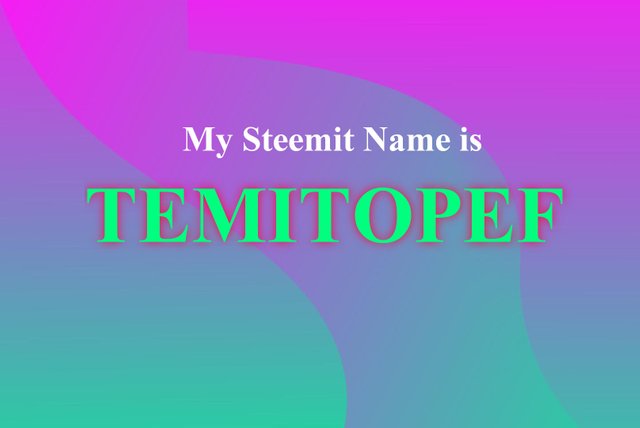 Cover Image Created using PosterMaker
---
---
Good day everyone, I'm so delighted to be here and take part in this contest organized by
@goodybest
. This is a brilliant topic and I have seen and read about my Steemit friend's names and I can say all their names are beautiful with deep meaning.
---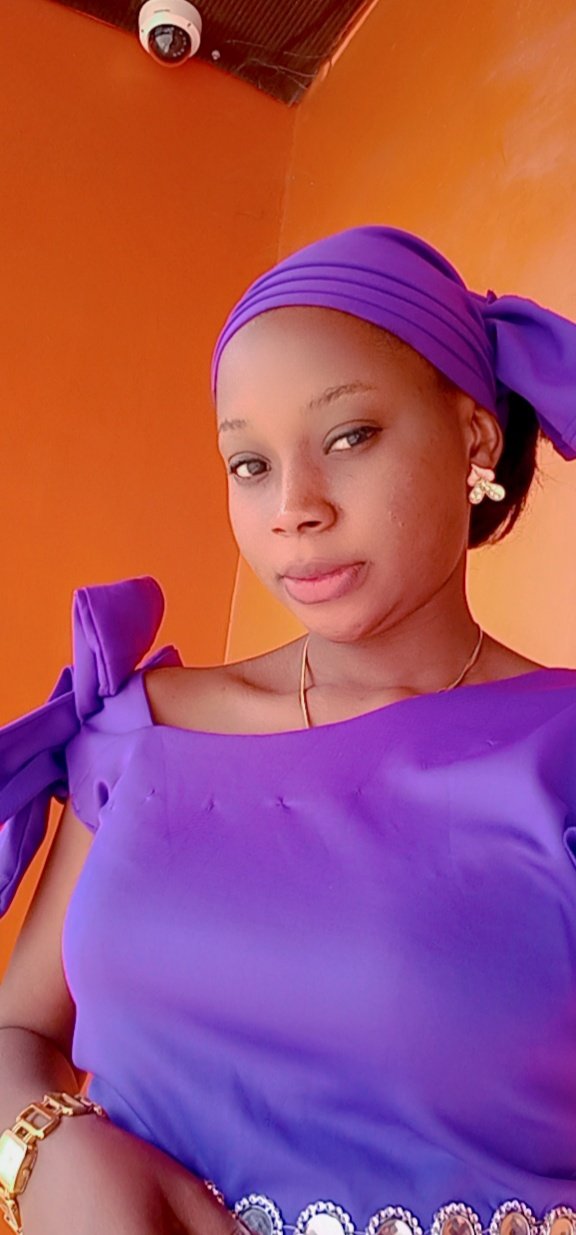 Location of my picture
As we all know that a name can be defined as a term that is used for identification by an observer whether internal or external. This is what we use to identify ourselves, even twins born on the same day whether identical or not are given different names as their means of identification, with the name you will be able to know them and their personalities.
For any business there would be a name and all names has deep meanings toward their selection for use. Today I will be telling you about my Steemit name and how I come about it.
---
---
Tell Us why you choose your Steemit name
My Steemit name is temitopef, and the reason why I choose the username is that it is directly my name and my journey in life and no matter what I'm experiencing, appreciation always ends my story. The name Temitopef is a combination of my names which are Temitope and Florence, I also bear other names that starts with T and F, but these are the names behind my username.
Temitope which is Oluwatemitope in full simply means I have enough reasons to thank and appreciate God, and like the name implies I always have cause to appreciate God in both good and difficult times because God has always been faithful, His mercy, favor, and love keeps me going. Florence means prosperous and flourishing, and I believe whatever I embark on or lay my hands upon shall prosper. This is how I come about my Steemit username.
---
---
Is there someone you've dedicated the name to?
No, I do not dedicate my username to another person because they are the names I was given at birth, I love the name so much and it gives me so much comfort knowing I have many reasons to thank God, also that God has always been with me from the very first day of my life and all I can give to Him to my appreciation.
---
---
Are you satisfied with your name?
Yes, I'm satisfied with my name because the name gives me reasons to appreciate God, and also a word of comfort that I shall be prosperous in my Steemit journey.
---
---
If you're given a chance will you change your name?
No, I wouldn't want to change my name for any reason because I have the deep understanding of the name before choosing it. My choice of the name was because I so much love the it and how it sounds to my hearing. It reminds me that God needs nothing from us but our gratitude and that I would always give him.
---
---
Conclusion
God has been so faithful to me and I have reasons to praise and appreciate Him. It is a great thing to praise God and he will continue to protect, guide, bless and prosper us. For this reason is why I love my Steemit name and would love to keep it forever. Thank you for reading, I invite
@beautybb
,
@yakspeace
, and
@msquaretk
to join the contest. 10% Beneficiary Set to
@steem4nigeria
.
---
---