Greetings to everyone, I trust we are all doing great. I'm here again to share my day with you guys. Today was hectic because I travelled and spent some hours inside the vehicle. I love travelling and visiting new places. Today, I went to visit my long-time friend in Abia State and I will share my journey with you.
This morning, I woke up around 5 am and said my morning prayers as usual. After that, I proceeded to login into Steemit to carry out my normal routine of curating posts with SC09 and Steem4nigeria accounts. After working on Steemit, I went ahead to complete an online survey I started a few days ago before preparing for my journey.
I have been dealing with some mental stress for some time and decided to change my environment. I decided to visit my classmate in Abia state to spend some time with him. I will stay here for a while because we also have plans to develop our programming skills. I started packing up my stuff that morning around 9 am and was done in less than an hour. After then, I booked a ride to Rivers Joy park at Waterlines Portharcourt.
I arrived at the park around noon and purchased a ticket. Unfortunately, I was the first person to book a ticket for the next bus to Abia state. It was a 13-seaters bus and I had to wait for a long time for other passengers to arrive. I was already tired before the bus left by 1:30 pm.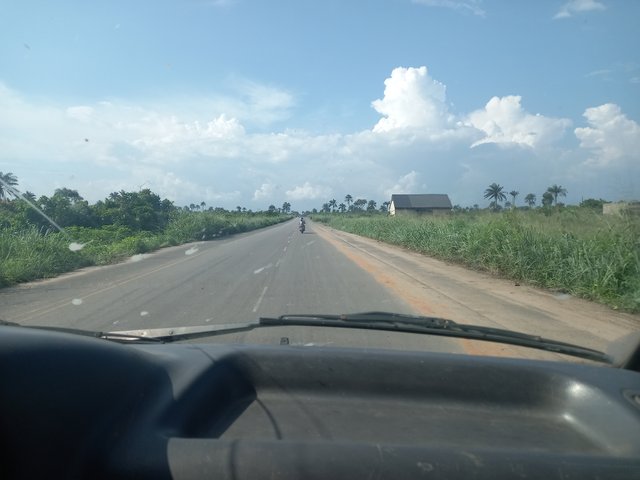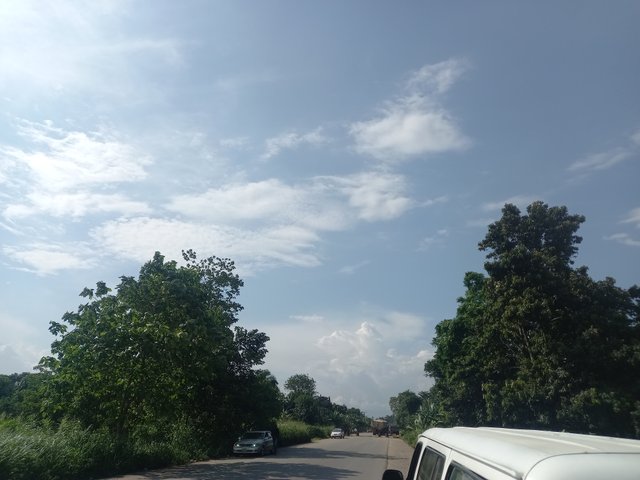 Getting to the border between Rivers State and Imo state, I saw this beautiful cloud and couldn't help but take pictures. I can't express the feeling of staring at the amazing beauty of nature. I haven't seen such a clean and beautiful cloud for a very long time due to my location Portharcourt.
Portharcourt is an industrial area with so many manufacturing companies and oil companies. The carbon released from these factories pollutes the environment and contaminates the air. Also, illegal refineries are high in Portharcourt and this also produces carbon soot which is unhealthy for the lungs. Well, a resident of Portharcourt can testify to this experience.
Due to diversion on the major road due to ongoing construction, the journey took a longer time than expected. But I thank God for journey mercies. I got to Umuahia around 5 pm and was picked up by my friend. I was already tired and needed to take some rest.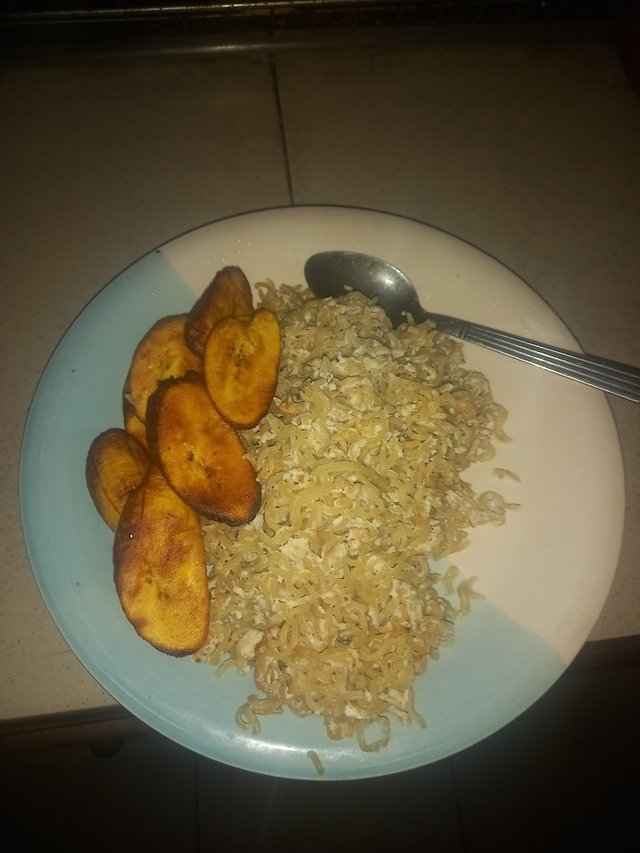 I slept off after showering and woke up around 8 pm. My friend prepared noodles with fried plantain for dinner. After eating, I went back online to review the contest submission and also attend to some comments and complaints from my followers. I spent the rest of the night gisting with my friend before going to bed around midnight.