Hi, beautiful people of Steem4Nigeria!
This time, we have been asked to Prepare or Promote any Recipe that is Peculiar to your Country. As I love to cook, I have decided to prepare something for you, a dish that is so peculiar to my country and which also happens to have a unique flavor because of our exclusive variety of sweet chili: ají jobito.
Click HERE to check out the contest post for Week #3 iof the Engagement Challenge and join in!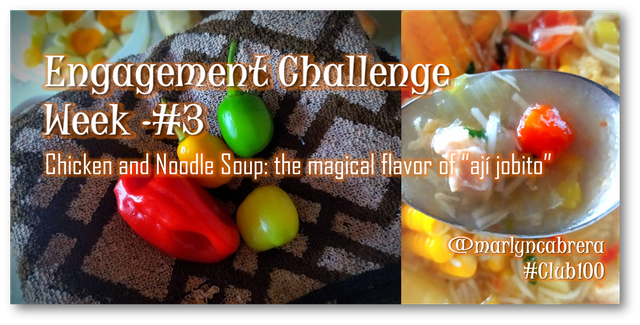 For the flu, general unease, hangovers, sleepless nights, and even for heartbreak, a hot chicken soup is something that Venezuelans generally appreciate and are grateful for.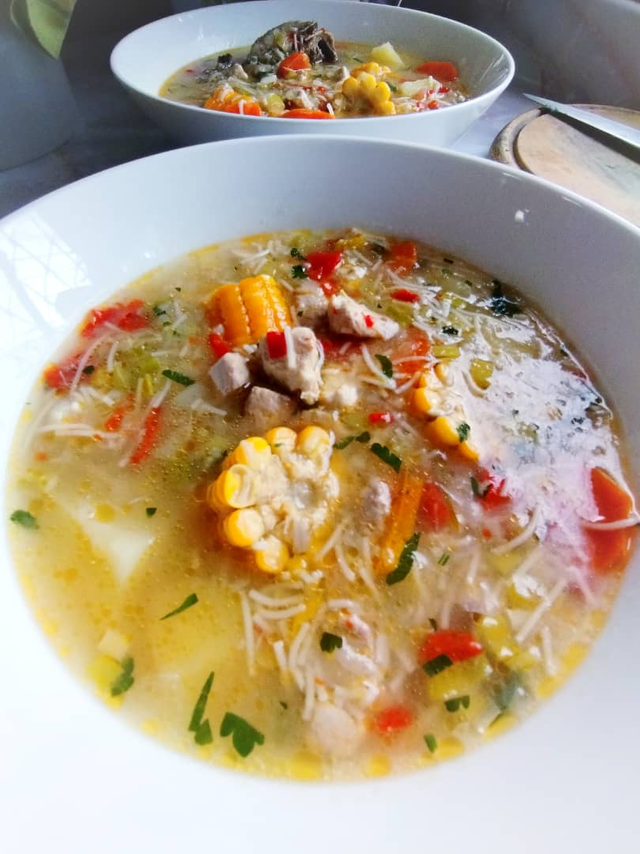 Chicken soup is a tradition in Venezuela. Like many traditional dishes, each family has its own history and in each house there is someone who everyone says makes the best chicken soup.

To make chicken & noodle soup like the grandmothers in my hometown, you must follow these 4 wide steps:
Step zero is about making sure you have everything you need.
This time, I used: chopped chicken, onion, sweet chili, red bell pepper, garlic, spring onion, parsley, potatoes, carrot, and noodles (and salt).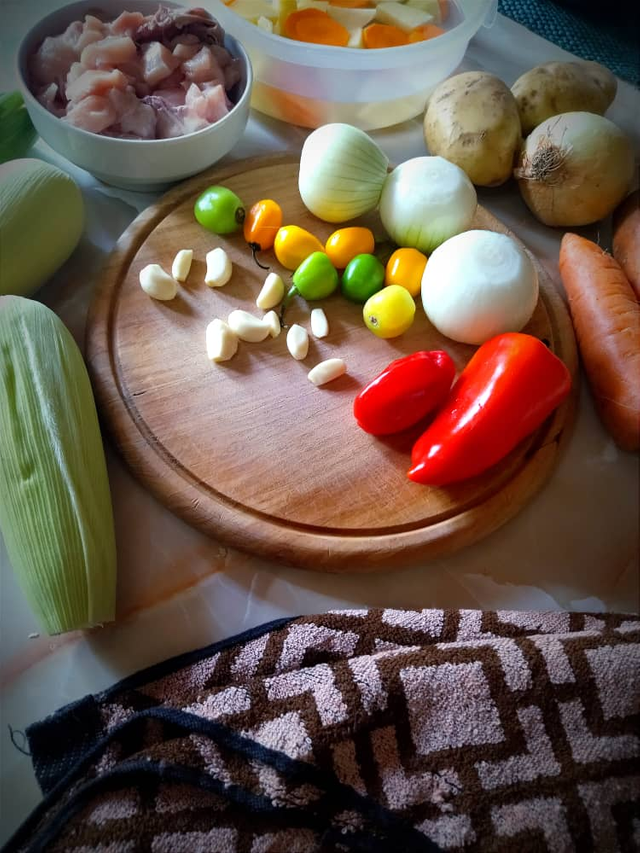 1- Chop the vegetables finely and cook them together with the chicken pieces, until you get a thick and aromatic sauce.

2- Then add the root vegetables and the water, enough so that there is enough for all the guests (where two eat, three eat too, my people say).

3- 1 minute before you remove the pot from the fire, add the noodles.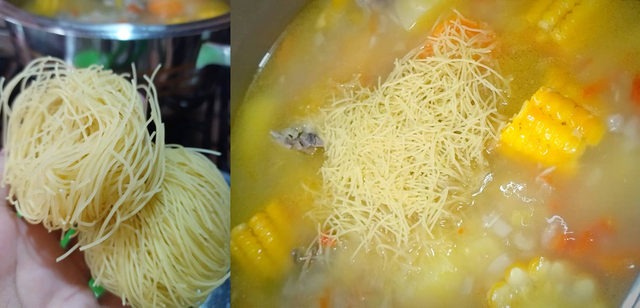 4- Finally, add salt and herbs (cilantro, mint, and/or parsley) and let the soup rest for at least half an hour before serving. This time, I used parsley and spring onions I had in the fridge.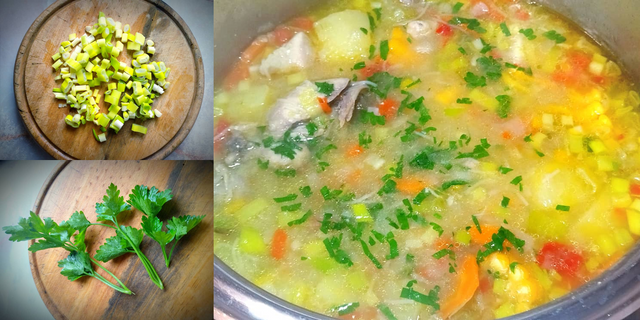 Ají Jobito, Taste of My Soil
Venezuelans are also fond of the flavors that come from our soils. Our vegetables taste like home. When we travel, we miss the taste of our sweet chili varieties, the sweet and bitter aftertaste of our peppers, the intense spicy flavor of our garlic. Sweet corn is also a problem for those outside Latin America, because ours is tasty and hearty, without the watery texture; it has sweetness, starchiness and crunchiness.
A good chicken soup has a good amount of these ingredients: sweet chili, red or green bell pepper, and freshly crushed garlic.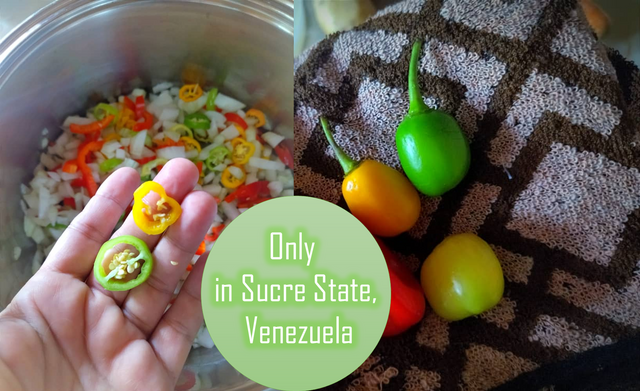 In my hometown, Cumaná, a good soup must have ají jobito, a variety of sweet chili you will only find around my city: in the valleys of Cumanacoa, in a small town called Salazar, and in Mariguitar. You can see the area on the map below.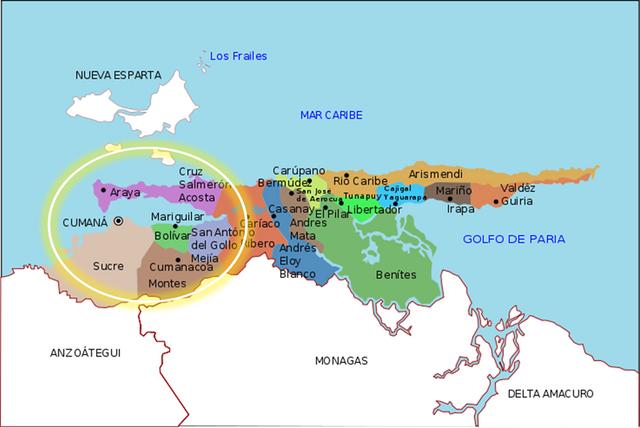 Image in the Public Domain, modified by me - Wikimedia Commons
I have surrounded the area where the ají jobito is grown. It is such a typical flavor in our gastronomy that I could not live without it and still be happy.
I have read that many have tried to reproduce the flavor of our sweet chili, but they have not succeeded, even here in Venezuela. Due to copyright restrictions applied to commercial platforms such as Steemit, I cannot provide a link to these documents, but you can Google this information anytime.
---

Soup, in general, has always been the lunch of peasants and fishermen in the east of my country, where there is a lot of coast and water. I myself live just a few meters from the beach.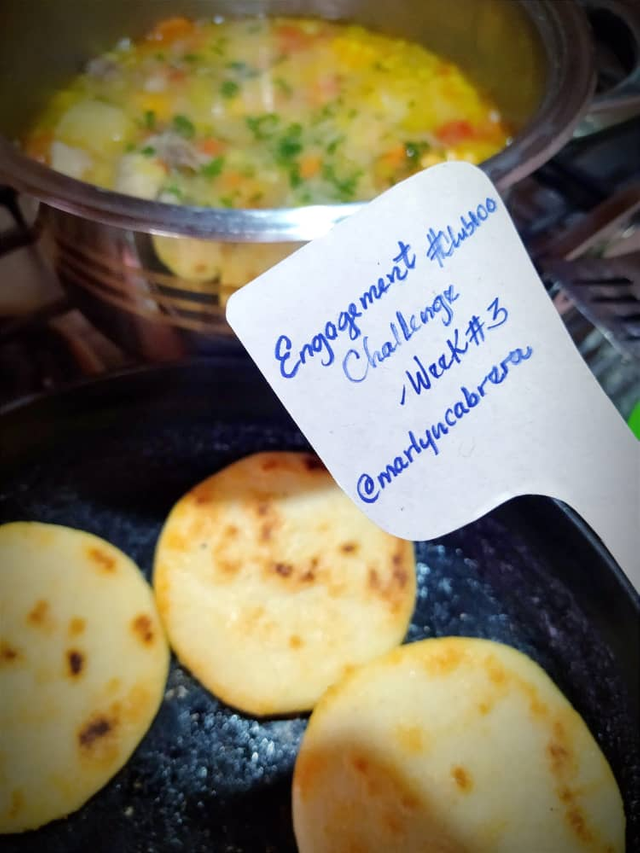 My hometown used to be a fishing village. Fish used to be a common food here--it is still quite popular--, and that is why we have always been grateful for a hot chicken soup, to get out of the routine and comfort the body.
When it comes to soup, my people prefer fresh chicken, straight from the farm. People of my generation still have the ability to distinguish very well the taste of a broth made with fresh chicken.
On a good day like today, we have our soup with hot arepas, fresh cheese, and/or avocado.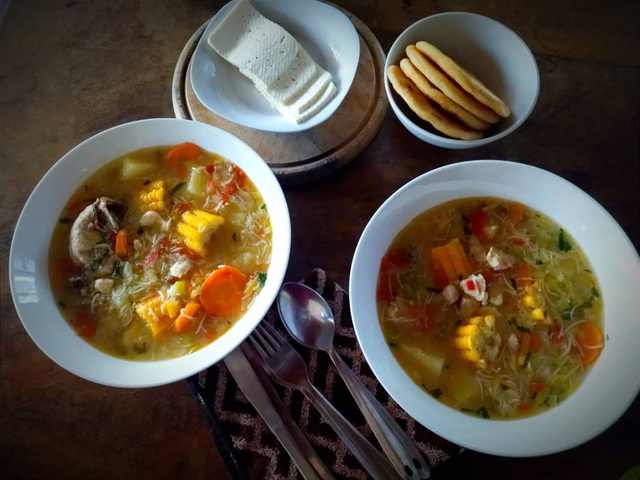 Although not my favorite ingredient in chicken soup, noodles are essential for many families. They add thickness to the broth and make the kids eat all the food on their plate, which is very important for Venezuelan mothers.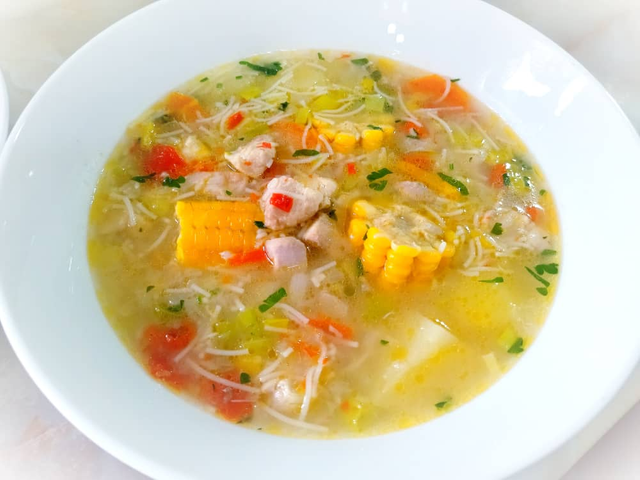 What's so "ours", so "special" for our soup?

Ají jobito
I have told you already about them: grown only near my hometown. They are mainly green and yellow pods, but you can find red ones (rarely). They are rarely spicy; they are sweet chilis.
Mild Caribbean Peppers
The aji dulce pepper is brightly colored (red, yellow, and green) and has sweet flavor and mild heat. You can remove the veins and seeds, to avoid the spiciness. I use it whole because we love a little spice in our meals at home.
Sweet Corn
Finally, the flavor of the corn harvested in Venezuela is unique to our palate. The corn is sweet and tender with a touch of milk that is very different from other countries in the north or across the sea.
---

How long can I survive without my loved chicken soup?
I don't think I can be well enough without it. I could definitely eat it every day, but not eating it? Well, that'd be hard. I have been two weeks without it, but have felt sick: headaches and the feeling I have not been eating well. I can only hope that if I have to leave my country some day, I can find ají jobito wherever I am and make a nice hot chicken soup--and I might even add noodles.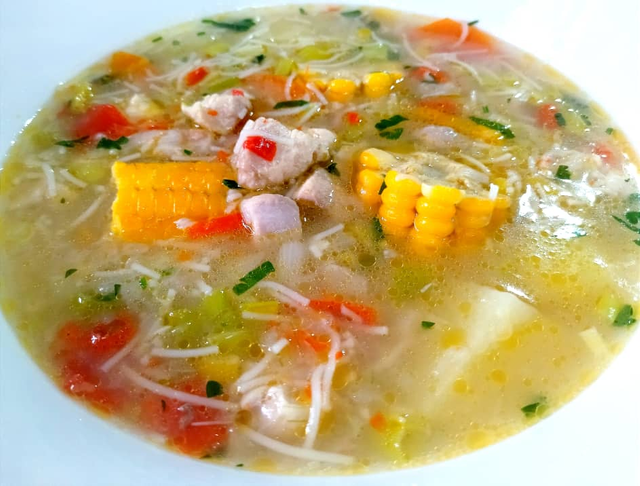 Thank you for your visit.

Unless I point it out below the image, all images are my own, taken with the camera of my Xiaomi Redmi 9T cell phone.
Looking forward to the entries by