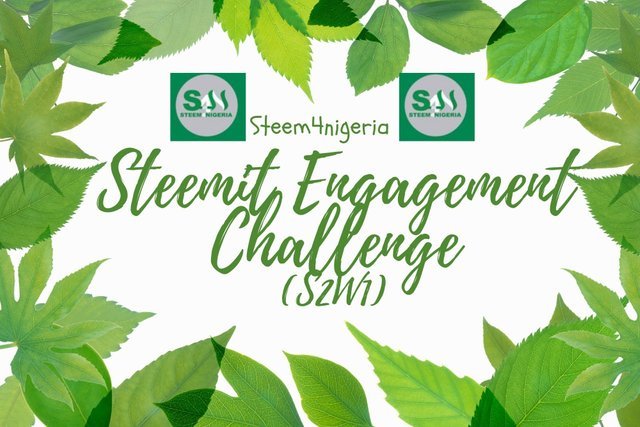 Am super happy to be part of this week's contest in this noble commuinty. The topic is a well sought out one and I must commend the leadership of the community for coming up with this engaging topic. Without taking much of our time,I will like to go straight into the topic of discussion.

The current state of the country.
No matter how much I want to make my country to be perceived as the best,I find myself facing the reality staring at me in the face. I would never forget the day I heard a man who was trying too explain the present state of this country comparing it to what it looked like while he was growing up. Mind you the man am talking about is in his 70's.
He said as young man then in the 60's just immediately after independence,there was a day he went to get a shoe in the market and then and on getting there the price of the shoe had doubled just immediately after independent and then it dawn on him that they nigeria in for a very big shock because to him what seems to be independence has now a become a shackle. He explained his displeasure in one of the major language in Nigeria,the yoruba language to be precise saying se ominira re abi Omi inira am sorry am not good with signs to ease comprehension. What he meant was that is this the freedom we longed for or bondage. To him he believed the problem we are having in Nigeria till date was from that time we thought we became independent. I couldn't agree less because we haven't gotten it right ever since we became an independent nation.
Why do you think you will be suitable for the of a president
No doubt, I believe I am suitable for this position because I have carefully observed and discovered where we got it all wrong. It is good to identify a problem but it is much more better to have the solution to the problem and great when you implement the solution. Many people out there know the problem and can even trace to the source but it seems no one is ready to take a viable step in solving the problem we are facing in this country Nigeria. It's a pity that many wants to assume this position just to loot the country's treasure and embezzle alongside. I won't be part of this and will never be.
I have the mental ability and capability to make things work in this country,I believe this is not all there is but I know we don't also want a leader who is not intelligent. Intelligence is beyond what you get within the four walls of a school,school produces brilliant student but brilliancy doesn't make things work when it comes to real life situation because the problem of life are dynamic. You need intelligence and experienced people like me to get the country on the right path
I have the resources needed to carry out this task. Many of the problem we face today can be traced down to those who ventured into this part with borrowed money. When you borrow to contest and win a political position,you will most likely embezzle to pay back your sponsor. So those with good intentions end up being corrupted because they are caught in this web. This then sabotage their good will and intention for humanity. I believe with the financial resource at my disposal I can beat this.
If you don't love the people and not touched by what they go through,you don't have any business contesting for a presidency. I am a man that has been touched severally with the weakness and the suffering of the people. I myself have at time in my life suffered so I understand it when a suffering man cry for comfort and relief. Would I really blame those who ignore the masses especially those who are poor? Well no because they don't know what it feels like,struggling to earn a living nor what what pain feel likes. I choose to identify with the people I want to serve,this is a true mark of leadership.
I can think and take initiative on my own without any external influence and control from anyone.
Most politician we have out there have one godfather or the other and that is why a man can boldly come out on a national television and say he made the president or governor who he is today. This is what god-fatherism does. It has a way of enslaving it victim,the victims have no mind of their own,they can be influenced against the people they are supposed to serve. This act has taken us backward than we have ever imagine.
Identify the most pressing problems that you citizens are facing and try to proffer solutions to them
The problem in my dear country Nigeria are numerous. Where do I begin to itemize. It quite unfortunate but I know there is hope for us. There will be a new dawn for us in this country.
problems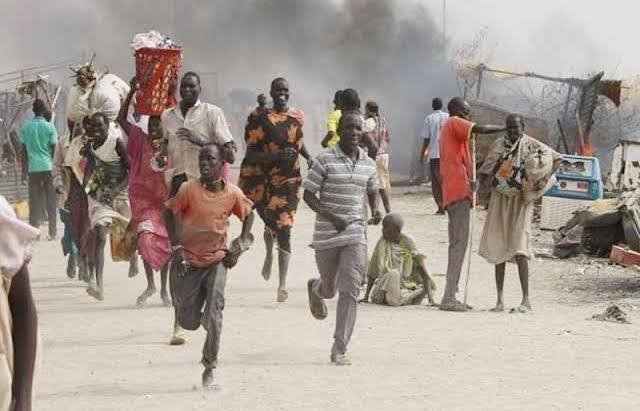 If your a Nigerian or live in Nigeria as we speak,then you will agree with me that insecurity has been a major challenge to citizens of this great country. No where seems to be safe anymore. There was one that happened recently that left our jaws open in awe and our eye in tears, shattering our heart completely. The sight of the scene was really scary and horrible. Why would some set of wicked fellow walk into a worship center and then shoot the worshipers right in the church where they were worshipping. And till date there had not been any apprehended nor brought to book. Our security personnels have failed us. It seems to me that they are also running for their dear life. So no one is on the look out for the other. What a pity. We are all on God.
Solution: our security personnel should be empowered and equipped. Those carrying out these deadly acts have sophisticated weapons at their disposal and some are even sponsored by so called leaders to bring some kind of distraction to the real evil they themselves wants to commit. Our streets can be saturated with cctv's and the security line 911 should also be active to respond swiftly to emergencies.
Religious Apathy & Ethnicity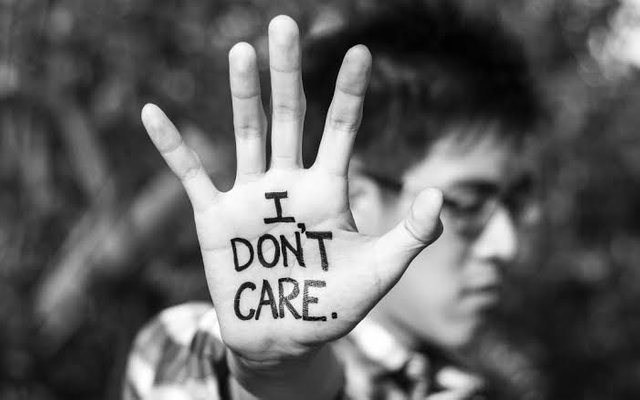 Unity in diversity is supposed to be our emblem but what do we have to today,the reverse. The disunity we experience today are sometimes sponsored by those who are selfish and self centered. They consider themselves as being Superior to others. Religious leaders also have a role to play here. They should teach tolerance and love and not violence and strife. We should learn to respect everyone's choice and opinion so that peace can reign.
Solution: Education should be people should really be enlightened to differentiate between their left and right. Some of the people who carry out this foolish act are just being brainwashed,meaning they can not make rational decision on their own,they are being told what to do without taking time to think if it's right or wrong. Everyone has equal rights and everyone should be treated with respect. When there is a breach then punishment should follow to prevent reoccurrence.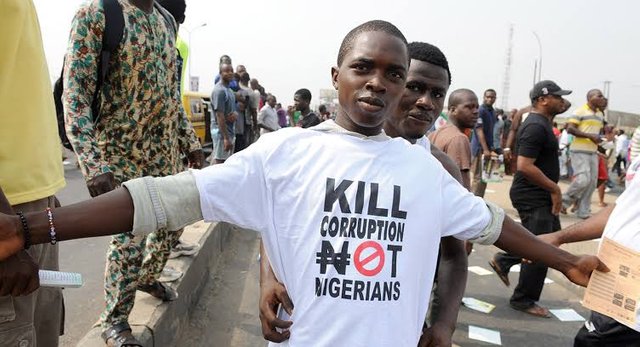 This write up will be incomplete without mentioning Corruption. There is something about the black race and corruption. I don't want to believe it runs in the vein of an average black man but the truth is most African country are going through this. I ready quite a lot of entries from different people and this particular point kept reoccurring. The people cannot be lying,it is what they are see. I have seen it and I know it's had eaten deep into the fabrics of our nation. It takes a radical approach to nip this in the bud.
Solution: There should be severe punishment for anyone who gets involved in this act. It seem Nigeria is lax when it comes to punishing currupt offenders. It is easier to prosecute a common criminal than a big and popular criminal. Sometimes they are not even punished,they still buy their way through and continue with this act. What should we expect when those who are suppose to enforce collect from the criminals.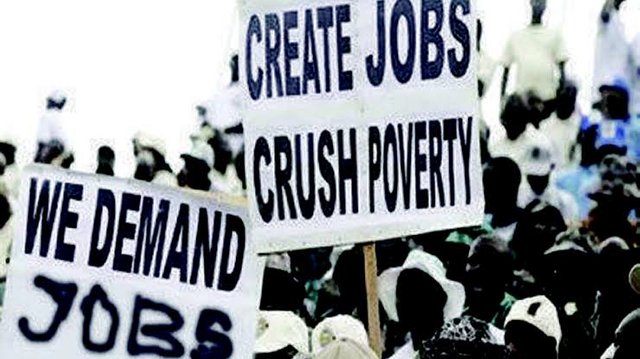 Here is another tragedy the youth and young adult in this country keeps dealing with year in year out. There are no jobs out there. Job creation is now something the government seems not to be interested in anymore,what they preach now is empowerment and self employment without equipping the youth and young adult with the required resources to get them up and running. A lot is really not right,I believe given me a chance would fix this. I have my plans all figured out.
"Solution: Since I am interested in making thing right,I will focus more on job creation so that wealth can be circulated properly in the country and this will help help boost the economy because there will be high level of productivity. This will also keep many youth away from internet fraud popularly known as Yahoo Yahoo
Do you have any innovations you are bringing in?.
Of course yes. I have but one innovation I want to introduce which I believe will go a long way in fixing many of the problem we are faced with especially corruption.
I will love to introduce the blockchain decentralized system into every sector in Nigeria. Blockchain can be integrated into every sector,it just a matter of time and general acceptance. This system is still in it early stage but with this system in place a lot of things will be checked and Nigeria will be one of the most sought after country with time.
Conclusion
I will still consider all I have said so far as a tip of the iceberg. I believe if am given the opportunity to pilot this country there will be great improvement in every sphere because I will also look out for folks like me who sees from my stand point to oversee other areas of my administration. Thanks for your time.
I will love to invite
@ruthjoe
@olabillions
@msquaretwins
to participate in this contest.
Regards
@lhorgic♥️