Introduction
It's another time to put down a piece in the community. And this time, it's a special article today which would describe my newest achievement on Steemit. We are talking about the club dolphin, I have achieved 3x dolphin achievements. Let's get into the article as I show you my dolphin status.
---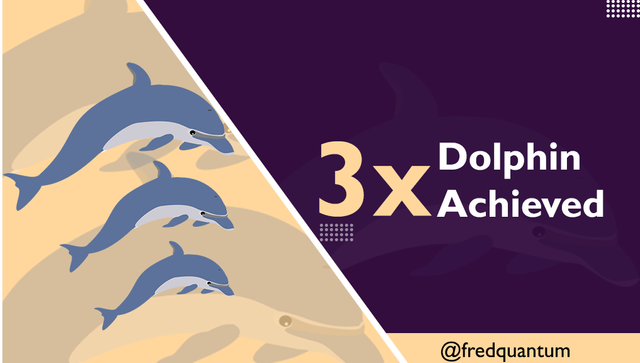 Designed with Adobe Photoshop
---
The Dolphin Journey
I stepped into the club of dolphins in December 2021 when the Steem Power in my wallet hit 5000 SP. The journey didn't end there, I moved on to acquire more Steem Power till I hit the second dolphin and now, I have entered the third class in the club of dolphins. It's been a wonderful journey so far and I'm very much delighted as I'm putting down this piece now.
It's important to tell you how I have achieved this, the first thing is acknowledging the Steemit team for the support I have received from them which has contributed immensely to my growth and the birth of the club initiative by the team improved my discipline as regards powering up more which enabled me to achieve this. This enables me to increase my influence on Steem with the growth of my SP which has been adequately utilized to support other Steemians and in the nearest future, I would grow to hold more and support others with it.
It could be your turn to hit the first dolphin or hit another class in the club. It's necessary to understand the importance of Steem Power, and how genuinely it would give you influence on Steem and enables you to support your community in the long. As an author, the club initiatives (club5050, club75, or club100) are one of the great ways to achieve more SP, you should also work on stepping up your commitment to the clubs.
---
The 3X Dolphin Milestone
The Steem Power in my wallet was 14,999.365 SP earlier, that's about a few hours ago. You can see that in the screenshot below.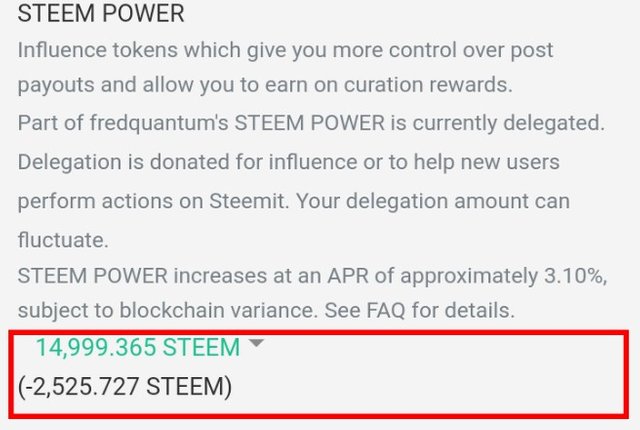 14,999.365 SP before Power Up- Screenshot from Steemit Wallet
For this occasion, I chose to power up 114.222 STEEM, these are the assets from my author rewards and STEEM I bought from the external market. And I have ensured to remain at least in club75, it can only get better (stepping up) and not to go below this point. See the screenshot below.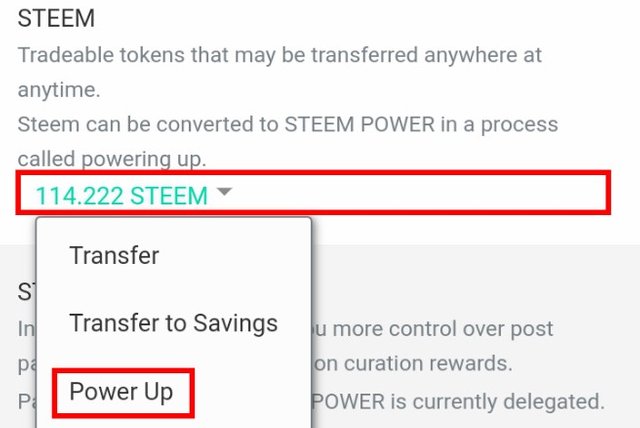 Powering up 114.222 STEEM- Screenshot from Steemit Wallet
Now, I am 3x dolphin, and the Steem Power I am currently holding in my wallet now is 15,113.598 SP which can be seen in the screenshot below.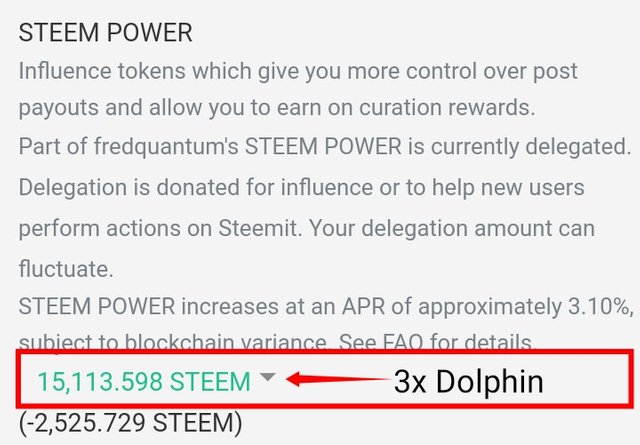 3x Dolphin with 15,113.598 SP- Screenshot from Steemit Wallet
---
Conclusion
In conclusion, it's a great pleasure to have been able to attain another class in the club of dolphins, it's the third for me. I sincerely appreciate the supports I have gotten from the team which enabled me to hit this, they mean a whole lot to me and I will continue to contribute to the STEEM ecosystem and support all projects the team has put in place. In addition, thanks to everyone that has been of great support to me in my journey on Steem. Thanks for reading my 3x dolphin article.
---
Written by:-
@fredquantum