Hello fellow steemians do you know that it is one thing to find a job and it is another thing to keep a job.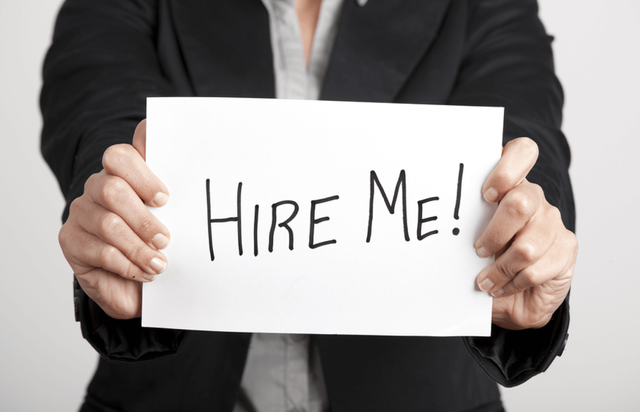 source
My fellow Nigerians will agree with me that it is very difficult to get a job no matter your level of education.
Most Nigerians after years of studying a particular course they end up being a commercial driver of a tricycle or a bus due to lack of employment.
Most youth venture in different ways of making earns meet no matter how difficult and different it is from what they have studied.
Now the question is what are some tips that can help us find a job🙏
Create an eye catching CV, make your CV simple and straight to the point.

Your dressing and grooming says a lot about you, so wear formal clothes while you go search for a job.

Persistent pays off, make it your job to find a job, don't quickly get tired of searching for a job just like a miner never gets tired of mining be hopeful that you will get a job if you do not tired out.

If you are invited for an interview try be punctual because that will show how good and punctual you will be if you get the job.

Be positive and have in mind to start somewhere, calculate your expenses before accepting any job to avoid being frustrated at the middle of the job.
Wow 😮 finally I got a job, how can I keep the job
It is very difficult sometimes to keep a job especially when it involves what some of the work involves some duties outside the box but when we possess some qualities we will prevail and succeed.
Be humble enough to accept corrections and always be tactful when erring your view over a particular thing no matter how bad you feel and how upset you are.
Know your value, set a goal and work towards your goal this will serve as a motivator that will help you endure whatever comes up and be willing to do whatever your employee wants.
Remember that your boss will count not just the work you do but also the attitude we display towards the job.
Be honest in all aspect of your job, sometimes it is difficult to be honest in a dishonest surrounding but honesty will help you to have clear conscience at all time.
Make sure you put in your best and your boss will see that you don't just follow instructions but you can work with less or no supervision.
Ask questions, look, listen to your supervisor as he answers those questions of yours, calm down to learn new skills to help you fit in in any opportunity that comes up thereby wining the heart of your supervisor.
Try to make friends with your coworkers to know more positive things you can do for the company but try hard to avoid gossiping the boss or other workers of the company.
Never be too loss to let people know your goals just work and act towards it and you will surely get there.
Yes i hope you will find this article interesting.
Thank you all and thank you @fredquantum for this contest