english below...
Wir waren wieder auf Tour: ein langes Wochenende im Wendland. Ein Freund, den ich über die Betreuung seiner Hunde während des Urlaubs kennengelernt hatte, sah diverse Gründe zum Feiern. Nachdem er seinen Wohnsitz vor gut zwei Jahren von Hamburg in die wunderbare Gegend östlich der Lüneburger Heide verlegte und bis heute keine Einweihungsfeier machen konnte - Coronabeschränkungen waren da die großen Verhinderer - und außerdem eine Tischler-Werkstatt neu gebaut und ebenfalls noch nicht der Öffentlichkeit präsentiert hat, wurde es Zeit! Man suchte sich also einen passenden Termin und das vergangene Wochenende bot sich wiederum aus mehreren Gründen an: er selbst war kurz zuvor 50 Jahre alt geworden, seine Lebensgefährtin am Freitag. Deren Schwester hatte am Samstag ebenfalls Geburtstag. Zusätzlich galt es noch den erfolgreichen Schulabschluß des ältesten Sohnes zu würdigen: also wenn das keine guten Gründe für eine Party sind...!?
Auf die Einladung habe ich freudig zustimmend reagiert: ins Wendland wollten wir ohnehin schon länger einmal, auch Freund Philipp hatte ich schon länger nicht mehr gesehen. Seine Rhodesier betreute ich insgesamt zwei Mal; die ältere der beiden Hündinnen ist mittlerweile verstorben, aber die jüngere ist vor 16 Wochen Mama geworden und nennt zwei süße Welpen ihr eigen. Natürlich wollte ich die Kleinen unbedingt kennen lernen. Mit der neuen Partnerin sind auch zwei weitere Hunde in den Haushalt aufgenommen worden, ein Cane Corso- Mädchen und ein Hovawart-Dackel-Mix. Quirlig und lebendig dürfte das Leben dort in der ländlichen Idylle also auf jeden Fall sein ;-))
Der Gedanke an die Partygäste machte mir zwar Bedenken (Ihr erinnert Euch an meine Sozialphobie und meine Probleme, sobald sich Menschen um mich herum ansammeln), aber ich hatte Grund zur Annahme, daß vielleicht nicht alle auf einmal kämen und wenn tatsächlich, sagen wir, 30 Leute dort zusammenkommen, ich jederzeit in eine entlegenere Ecke des großen Grundstücks ausweichen oder mich mit den Hunden zu einem Spaziergang aufmachen könnte.
Gesagt, getan: nicht zuletzt war ich neugierig, ob sich Oppelchen, der erst kurz zuvor erworbene Gebrauchtwagen, auf der Langstrecke bewähren würde. Hat er getan, so viel sei schon jetzt verraten: angenehm zu fahren, komfortabel zu sitzen und wirklich überraschend sparsam im Verbrauch.
Wir entschieden uns, gemütlich über die Landstraßen anzureisen und nahmen die längere Fahrtzeit in Kauf: die schönen baumbestandenen Alleen unterwegs, hübsche und aufgeräumte Dörfer und gewissermaßen kaum vorhandener Verkehr entschädigten uns locker für vier Stunden Anfahrt. Ein herzliches Willkommen wurde uns bereitet, das vorbereitete Bett im etwas abseits gelegenen Saunahäuschen war urgemütlich und unglaublich bequem. In Erwartung der Feierlichkeiten am anderen Tag dehnten wir den Abend nicht allzusehr aus und träumten von den zuckersüßen Hundebabies ;-)) Also zumindest eine von uns ;-)))
Anderntags gab es wenig zu helfen - ein bißchen Kartoffeln schälen und Bierbänke aufbauen war unser ganzer Anteil an den Vorbereitungen. Alles war gut geplant. Meine beiläufige Frage nach der Anzahl der erwarteten Gäste führte dann doch zu einem kleinen Schock: die Rede war von 300 ausgesprochenen Einladungen und immerhin gut 140 Zusagen... Ich überdachte an der Stelle meine grundsätzlichen Bedenken und tüftelte mit Philipp und Ty-ty einen feinen "Plan B" aus, also meinen persönlichen Flucht- und Rückzugsplan, falls es zu bedrängend für mich würde. Dann hatten wir Gelegenheit zu einem ausgiebigen Spaziergang bei strahlendem Sonnenschein entlang der nahen Elbe.
Luna, die Cane Corso - Hündin, die wir mitnahmen, ist ein wahres Goldstück. Die Gegend ist unglaublich schön, es fühlte sich wiederum an wie Urlaub im Niemandsland und gar nicht nach der Nähe mehrerer großer Städte. Direkt am anderen Ufer sahen wir allerdings das seit 2009 stillgelegte Kernkraftwerk Krümmel. Mit meiner Erwartungshaltung hatte der sichtbare Teil der Anlage allerdings gar nichts zu tun: man hatte dort wohl von Anfang an gemeint, mit einer neutralen Umbauung mögliche negative Gefühle der Einrichtung gegenüber unterbinden zu können... Keine Ahnung, inwieweit das einmal erfolgreich war. Die Wiege der Anti-Atomkraftbewegung ist jedenfalls genau in der Gegend zu verorten.
Als wir uns wieder zu unseren Gastgebern begaben, trafen auch nach und nach die anderen Besucher ein. Und siehe da - es machte mir fast nichts aus. Ich lernte einige interessante Gesprächspartner kennen, konnte durch die Anlage des Gartens mit vielen Nischen und abgelegenen Winkeln gut verdrängen, wie viele Leute sich dort zeitweise aufhielten. Daß die irgendwann sogar anfingen mit Disco und Karaoke, weiß ich nur aus Berichten von anderen Partygästen... 30 Liter Chilli con / sin Carne und 30 Liter Lauchcremesuppe und 300 Hot Dogs später war jedenfalls Ruhe ;-))
Total entspannt und rundum zufrieden machten wir uns gestern auf den Rückweg. Ich freue mich schon auf den nächsten Trip dorthin und weitere Entdeckungen in der Umgebung.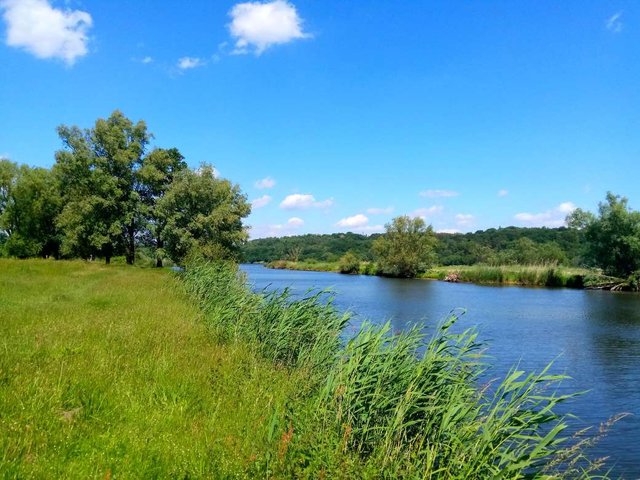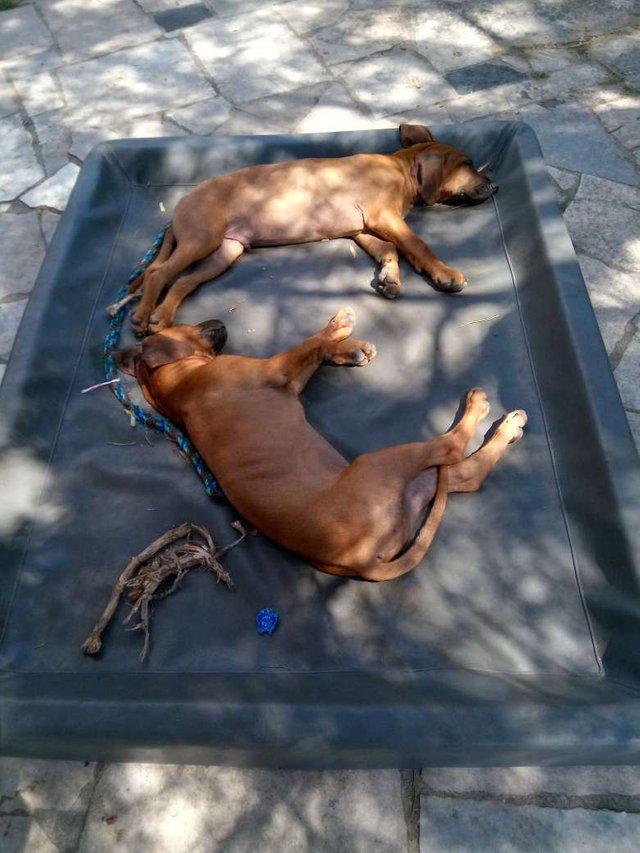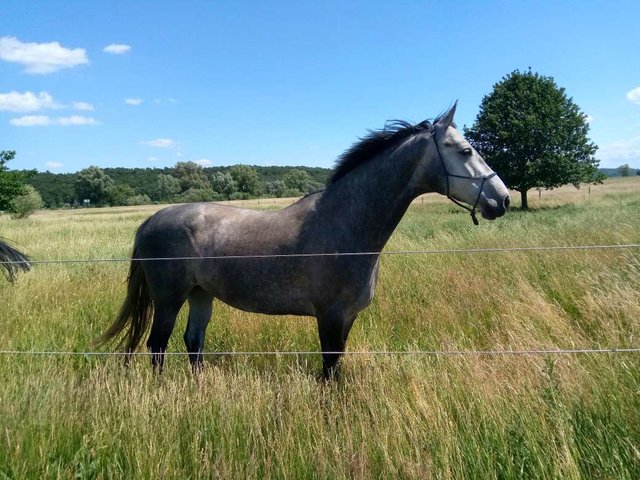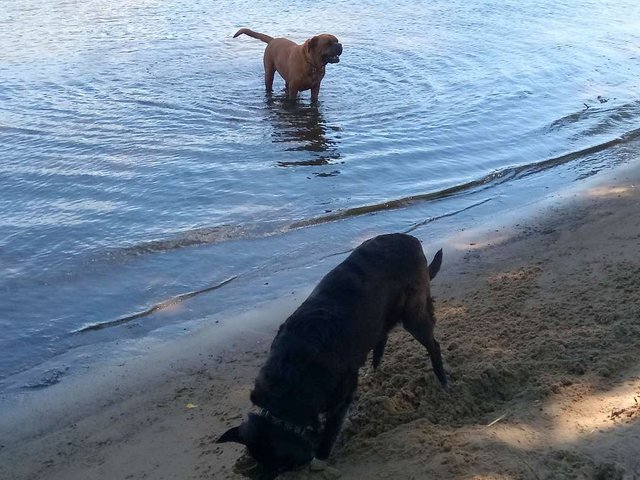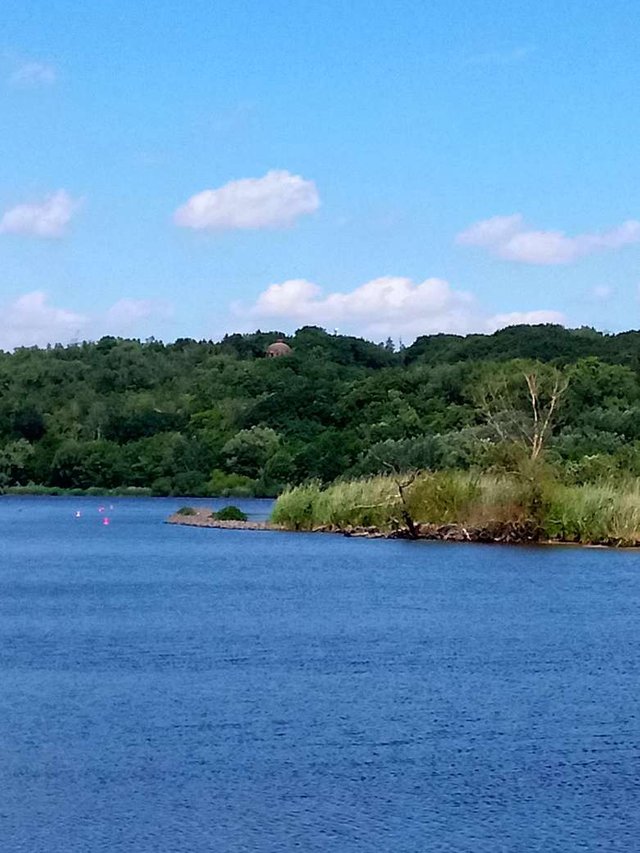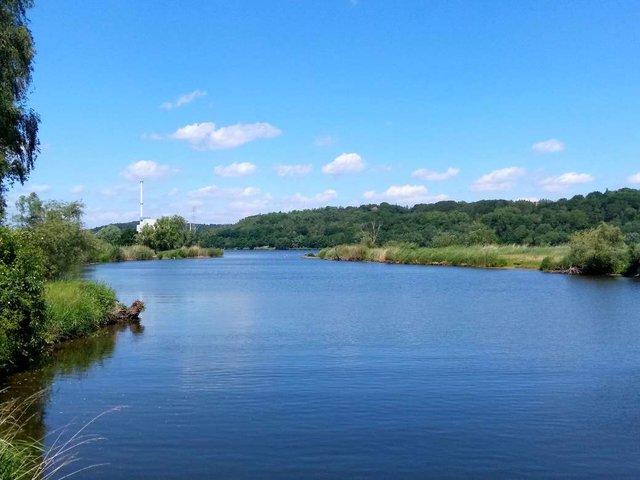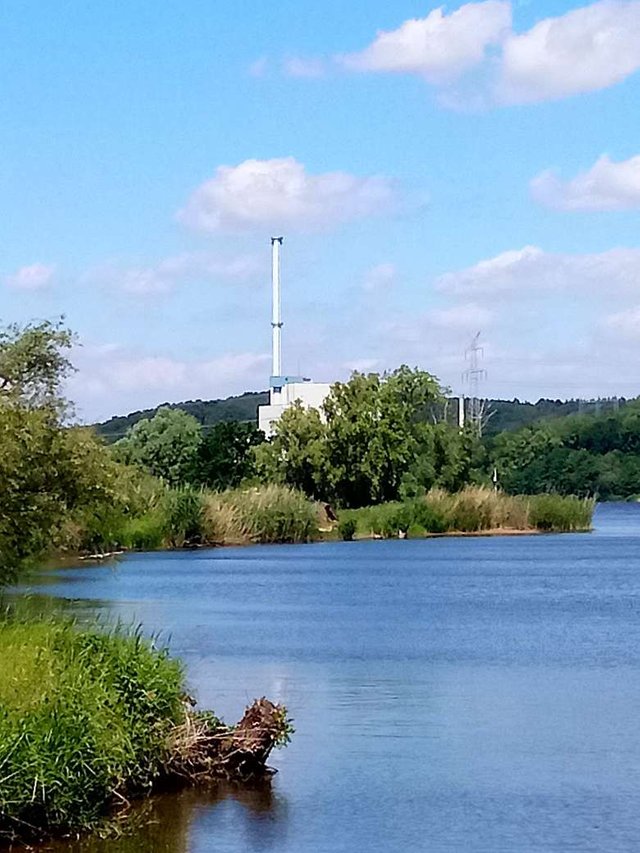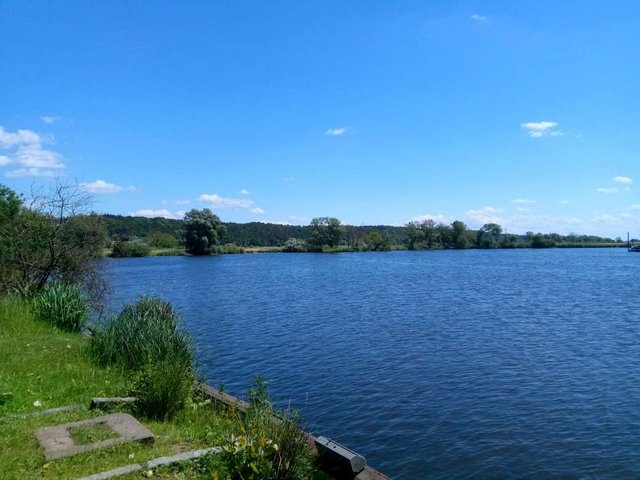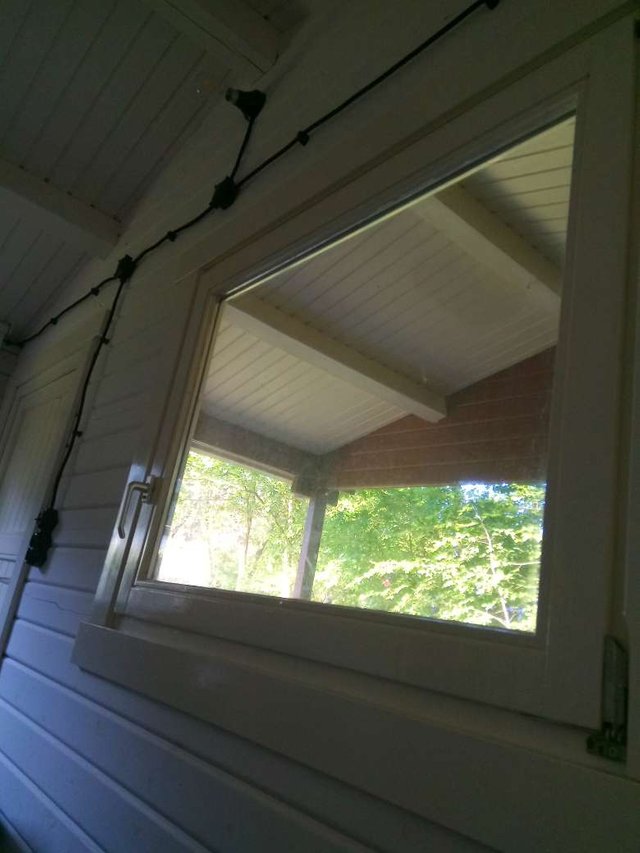 english version:
We were on tour again: a long weekend in the Wendland. A friend I had met through looking after his dogs during the holiday saw various reasons to celebrate. After he moved from Hamburg to the wonderful area east of the Lüneburg Heath a good two years ago and has not yet been able to hold a housewarming party - corona restrictions were the big obstacles - and has also built a new carpentry workshop and not yet presented it to the public, it was about time! So they looked for a suitable date and the past weekend again offered itself for several reasons: he himself had turned 50 shortly before, his partner on Friday. Her sister's birthday was also on Saturday. In addition, there was the successful graduation of the eldest son to be honoured: so if these are not good reasons for a party?!
I happily accepted the invitation: we had wanted to go to the Wendland for a while anyway, and I hadn't seen my friend Philipp for a while either. I looked after his Rhodesians twice; the older of the two bitches has died in the meantime, but the younger one became a mum 16 weeks ago and has two cute puppies. Of course I wanted to meet the little ones. With the new partner, two other dogs have also joined the household, a Cane Corso girl and a Hovawart-Dachshound mix. So life there in the rural idyll should definitely be lively and vibrant ;-))
The thought of the party guests made me apprehensive (you remember my social phobia and my problems as soon as people gather around me), but I had reason to believe that maybe not all of them would come at once and if, let's say, 30 people actually gathered there, I could always move to a more remote corner of the large property or go for a walk with the dogs.
No sooner said than done: not least, I was curious to see whether my Opel, the recently acquired used car, would prove himself on the long haul. It did, let me tell you this much: pleasant to drive, comfortable to sit in and really surprisingly fuel-efficient.
We decided to take a leisurely drive along the country roads and accepted the longer journey time: the beautiful tree-lined avenues along the way, pretty and tidy villages and, to a certain extent, hardly any traffic compensated us easily for the four-hour journey. We were given a warm welcome, the prepared bed in the somewhat off-the-beaten-track sauna house was extremely cosy and incredibly comfortable. In anticipation of the festivities the other day, we didn't stretch out the evening too much and dreamt of the sugar-sweet dog babies ;-)) Well, at least one of us ;-)))
The next day there was little to help - peeling potatoes and setting up beer benches was all we had to do. Everything was well planned. My casual question about the number of expected guests came as a bit of a shock: there were 300 invitations and a good 140 confirmations... At this point, I reconsidered my basic reservations and, together with friend Philipp and Ty-ty, worked out a fine "Plan B", i.e. my personal escape and retreat plan in case it became too pressing for me. Then we had the opportunity for a long walk in the bright sunshine along the nearby Elbe.
Luna, the Cane Corso dog we took with us, is a real sweetheart. The area is unbelievably beautiful, again it felt like a holiday in no man's land and not at all like being near several big cities. Directly on the other shore, however, we saw the Krümmel nuclear power plant, which has been shut down since 2009. The visible part of the plant, however, had nothing to do with my expectations: they had probably thought from the beginning that they could prevent possible negative feelings towards the facility with a neutral cladding... I don't know to what extent this was successful. In any case, the cradle of the anti-nuclear movement can be located exactly in this area.
When we went back to our hosts, the other visitors arrived one by one. And lo and behold - I almost didn't mind. I met some interesting people to talk to, and the garden's layout with its many niches and secluded corners made it easy for me to forget how many people were there at times. That they even started disco and karaoke at some point, I only know from reports of other party guests... 30 litres of chilli con / sin carne and 30 litres of cream of leek soup and 300 hot dogs later, there was peace and quiet ;-))
Totally relaxed and satisfied, we made our way back yesterday. I am already looking forward to the next trip there and further discoveries in the area.
20% der Erträge gehen an den Comunity-Account ;-)) / 20% of the proceeds go to the community account ;-))