english below..
Temperaturen wie in Zentralafrika waren angekündigt für's vergangene Wochende. Einzelne Gebiete warnten vor akuter Lebensgefahr. Berlin bereitete sich auf 38°C vor.
Na ja, meine Lieblingstemperaturen sind das nicht ;-(( Ich fühle mich halt ziemlich wohl im ewigen Frühling und mag der lieben Abwechslung halber auch gerne 'mal zwischendurch etwas kältere oder wahlweise wärmere Tage. Meine Erwartungshaltung war deshalb leicht getrübt; ich stellte mich auf aktivitätsbefreite, matte Stunden ein und fürchtete ein wenig den Rückzug meines Kreislaufs.
Dachgeschoßwohnung und so. Ich sage nix weiter - im Hochsommer mit Fenstern auf nur einer Seite alles andere als gemütlich.
Was dann wirklich stattfand, war allenfalls die gemäßigte Version der Schreckensprognose: ich konnte bei angenehmem Wind gut entspannt in der Sonne liegen und sogar ein bißchen am Grünzeug arbeiten. Ernten, z.B. - und die Schwarzen und Roten Johannisbeeren gleich lecker verbacken.
Das Pferdi wurde gründlich geduscht und hat die Abkühlung sichtlich genossen. Pasquale zieht übrigens demnächst in einen anderen Offenstall um - auch davon werde ich sicher hier berichten ;-))
Es gab einen feinen Skatabend und anderntags entspannte Schachpartien - mit Unterbrechungen. Manchmal kümmern sich organisatorische Sachen nicht um Sonn- und Feiertage... Nimmt mir dann aber stets etwas die Spielfreude und nicht zuletzt die Konzentration.
Insgesamt war alles halb so schlimm. In anderen Gegenden gab es vielleicht mehr Probleme - so brachen im Flächenland Brandenburg diverse schwere Waldbrände aus und in Sachsen-Anhalt gab es auch einige Feuerwehr-Meldungen.
Bereits in der Nacht donnerte und blitzte es dann heftig und der Dauerregen ging los. Der Temperatursturz war heftig und heute früh war ich froh über mein dickes Hemd.
Leben wir mitten im Klimawandel? Gewiß. Tragen wir dazu bei, daß er schneller und tiefgreifender vonstatten geht? Mit Sicherheit. Wollen wir in immerwährender Panik davor leben? Nein. Es ist nicht nötig. Wir haben schon länger angefangen, bewußter zu leben und auf unseren ökologischen Fußabdruck zu achten. Das Bewußtsein ist da, wird auch nicht wieder aus den Köpfen verschwinden. Statt immer mehr zu beschränken und zu reglementieren, täte uns allerdings ein bißchen Vertrauen in den menschlichen Organismus gut. Unser Körper ist eine wunderbare "Konstruktion", die sich viel leichter und effektiver an neue Bedingungen anpassen kann als so manche Technologie. Lassen wir doch unser Leben nicht von Angst bestimmen und von vorauseilender Vermeidung...!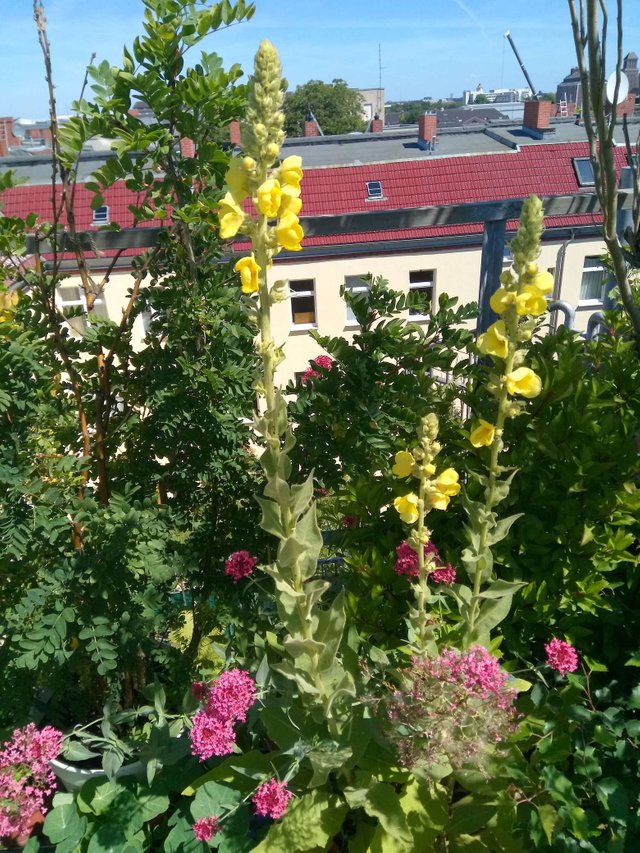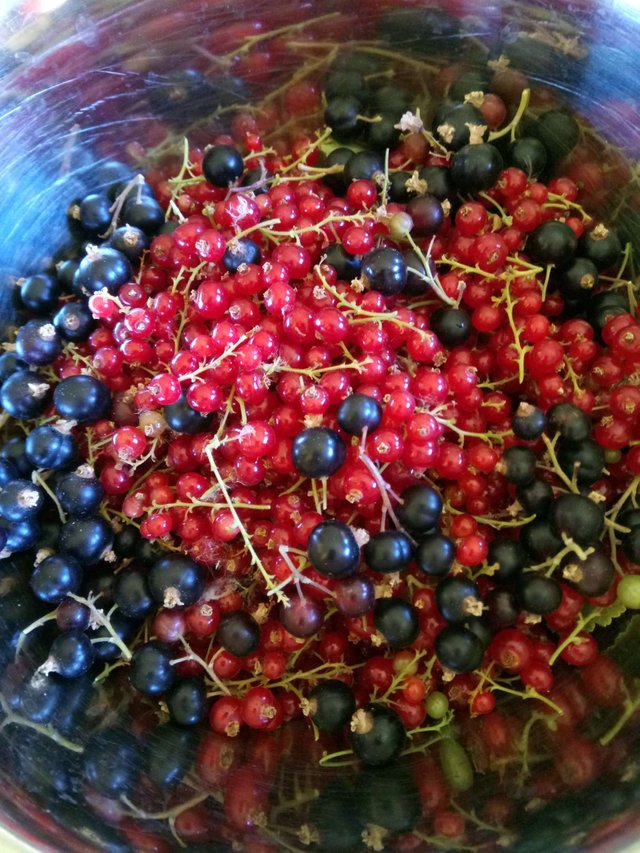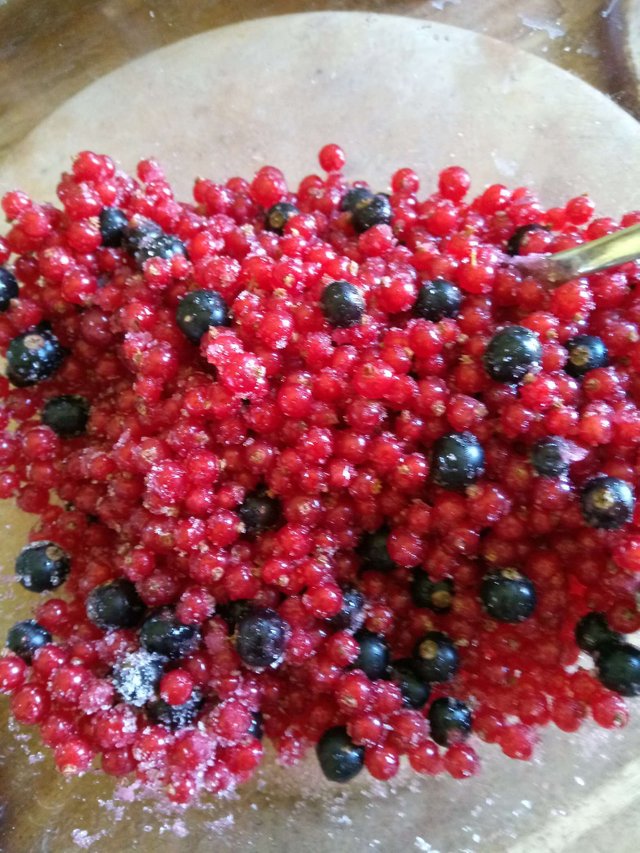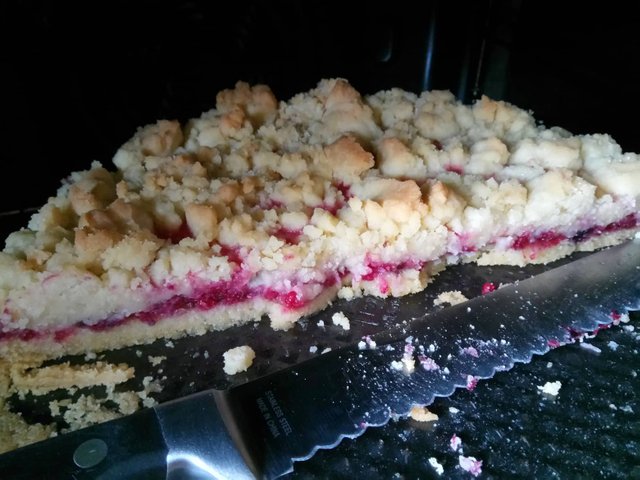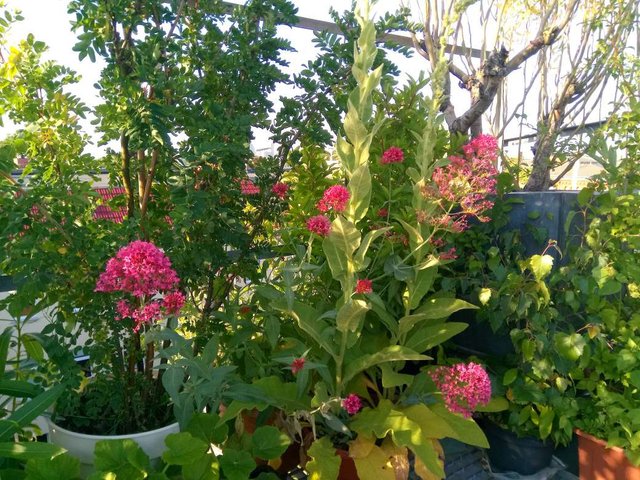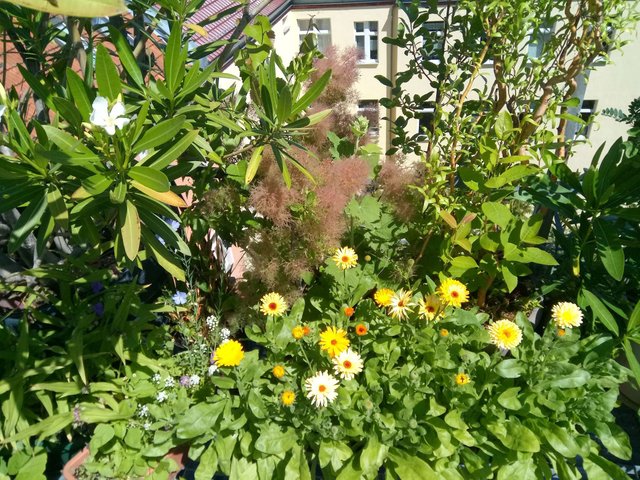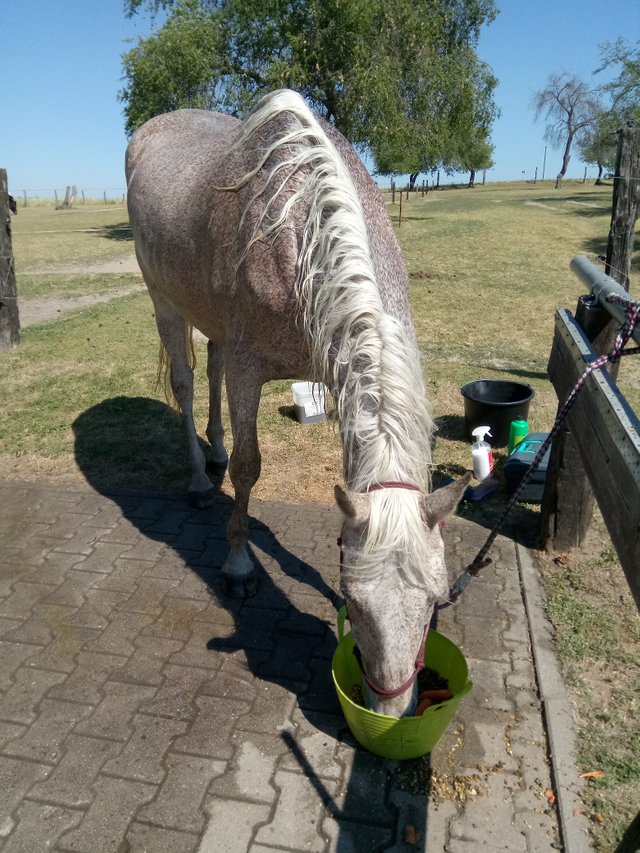 english version:
Temperatures like in Central Africa were announced for the past weekend. Some areas warned of acute danger to life. Berlin prepared for 38°C.
Well, these are not my favourite temperatures ;-(( I feel quite comfortable in eternal spring and, for the sake of a change, I also like somewhat colder or warmer days in between. My expectations were therefore slightly dampened; I prepared myself for activity-free, dull hours and feared a little the withdrawal of my circulation.
Attic flat and all that. I won't say anything else - in high summer with windows on only one side anything but cosy.
What really happened was at best the moderate version of the horror forecast: I was able to lie in the sun with a pleasant wind and even work a bit on the green stuff. Harvesting, for example - and the black and red currants were deliciously baked.
The horse was thoroughly showered and visibly enjoyed the cooling down. By the way, Pasquale will soon move to another open stable - I will surely report about that here ;-))
There was a fine evening of skat and relaxed games of chess the other day - with interruptions. Sometimes organisational things don't take care of Sundays and holidays... But then it always takes away some of the joy of playing and not least the concentration.
All in all, everything was half as bad. In other areas, there were perhaps more problems - for example, various severe forest fires broke out in the region of Brandenburg and there were also some fire brigade reports in Saxony-Anhalt.
During the night, there was heavy thunder and lightning and the continuous rain started. The drop in temperature was fierce and this morning I was glad to have a thick shirt.
Are we living in the midst of climate change? Certainly. Are we contributing to it happening faster and more profoundly? Most certainly. Do we want to live in perpetual panic about it? No. It is not necessary. We have been living more consciously and paying attention to our ecological footprint for some time now. The awareness is there and will not disappear from our minds. Instead of more and more restrictions and regulations, we could do with a little trust in the human organism. Our body is a wonderful "construction" that can adapt to new conditions much more easily and effectively than many a technology. Let's not let our lives be determined by fear and anticipatory avoidance...!